Introduction
Skid steer maintenance requires that you know how they work. They are versatile tools that can do many things on the job site. Even though these loaders are made to last, they still wear out after being used for long hours. Preventive maintenance can detect wear and tear before they become significant problems.
Upkeep practices and early detection of possible problems can keep your skid steer operating as efficiently. Lubrication, fluid checks, and cleaning decrease friction and avoid clogging, which may lower the output of your machine.
Whether you work in construction, agriculture, or landscaping, you want your skid steer to assist you in achieving your objectives. Maintenance is the best strategy to maintain productivity, decrease downtime, and extend the lifespan. You can use the same skid steer for years if you set up and stick to a maintenance plan.
With regular maintenance, you can keep these machines running at their best in terms of performance, safety, and efficiency. When taking care of a skid steer, it's essential to follow a preventive inspection and maintenance plan. Don't miss a minor problem that could be a big one later. For your skid steer to work fine, it must be serviced regularly. Follow the instructions for maintenance in this manual to keep your skid steer in good shape.
About Skid Steers
A skid steer is a machine that can be used in different ways. The skid steer is excellent for many uses, such as construction, manufacturing, landscaping, and material handling. It is small, easy to move around, and can use many attachments. Skid steers are made with either two tracks or four wheels. Usually, the engine is behind where the driver sits. Two arms on either side of the cab of a skid steer are utilized to move the attachment.
Applications
Skid steer loaders are versatile pieces of equipment that are widely used across various industries and applications. These compact and nimble machines can handle a wide range of tasks, making them a popular choice for construction, agriculture, landscaping, and snow removal.
Skid steer loaders are used for digging, grading, and filling trenches in construction. In agriculture, they are utilized for clearing fields, loading and transporting materials, and feeding livestock. Landscaping professionals also use skid steer loaders for digging, grading, and moving heavy materials around the job site.
Additionally, skid steer loaders equipped with plows and snow blowers are essential for clearing snow and ice in the winter. Overall, skid steer loaders are versatile and indispensable tools that offer numerous benefits and applications in various industries.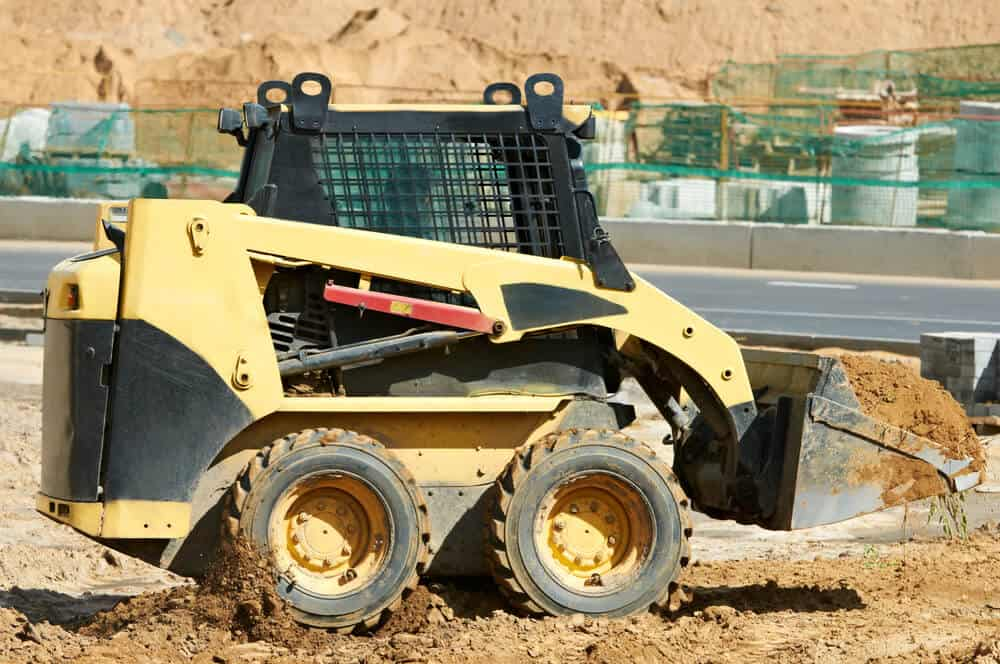 Skid Steer Attachments
Your skid steer can be used with many attachments, such as forks for moving pallets and buckets for picking up things. The Augers are used for drilling holes, backhoes for digging, and many more. Most attachments connect to the skid steer's hydraulic system.
Your skid steer needs high-flow hydraulics for attachments like brush mulchers and cold planers. Not all skid steers have high-flow hydraulic systems, so it's essential to know how much power your attachments need. Here are some most common attachments:
Bucket: One of the most common and versatile attachments, a bucket can be used for digging, grading, and material handling.
Pallet Forks: Ideal for lifting and transporting heavy loads such as pallets, crates, and drums.
Auger: Used for digging holes for posts, trees, and fences.
Trencher: A specialized attachment for digging trenches for utilities and landscaping applications.
Snow Blower: Perfect for removing snow and ice during the winter months.
Grapple Bucket: Designed for picking up and moving debris, brush, and logs.
Mulcher: Ideal for clearing land and maintaining rights-of-way.
Backhoe: Similar to a small excavator, a backhoe attachment is perfect for digging, grading, and demolition work.
Brush Cutter: Useful for clearing dense brush and undergrowth.
Stump Grinder: Designed for removing tree stumps and roots.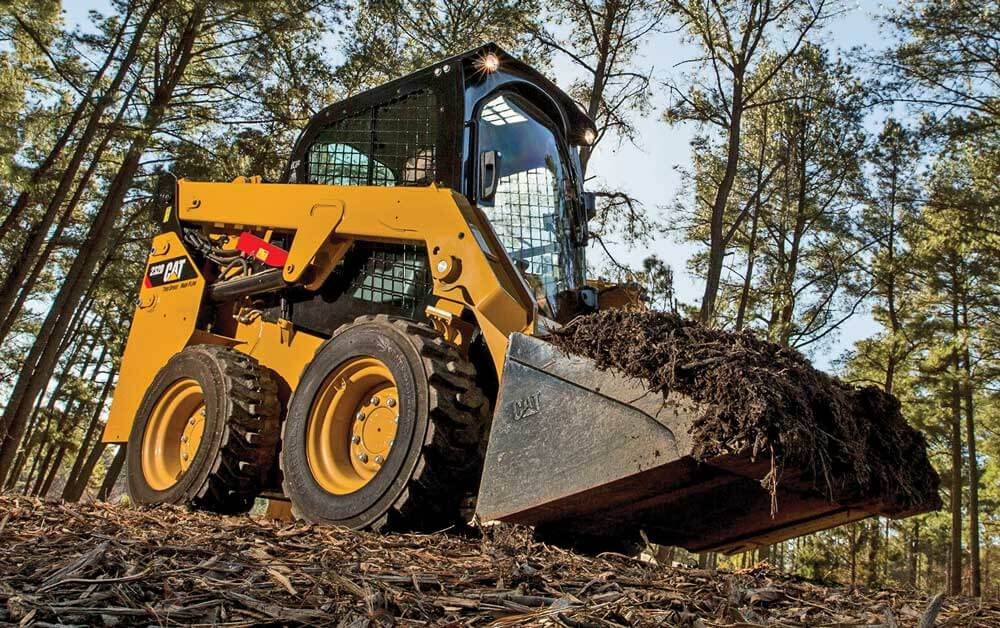 Make It a Habit to Check These Things Every Day
Make sure hydraulic fluid, fuel, coolant, and engine oil are within the range given in the owner's manual.
The amount of fluid in a machine can significantly affect how well it works. Any problem with it can lead to system overheating, a loss of machine performance, or even downtime.
Check the engine air filter and the cabin air filter. The owner can improve uptime and production by using premium filters.
Check for leaks and look for fluid buildup anywhere in the engine compartment and other places.
You can check for possible damage or repairs that can be made before costly downtime.
Check the fuel and water separator bowl, empty any standing water, and put grease on all the lubrication points.
Ensure all the hoses are not broken and are in good shape and that all the safety guards or braces are there and work.
Please ensure the fluid compartments have the correct caps on them and clean the machine of debris.
Check the tires for wear and damage and the right amount of air pressure.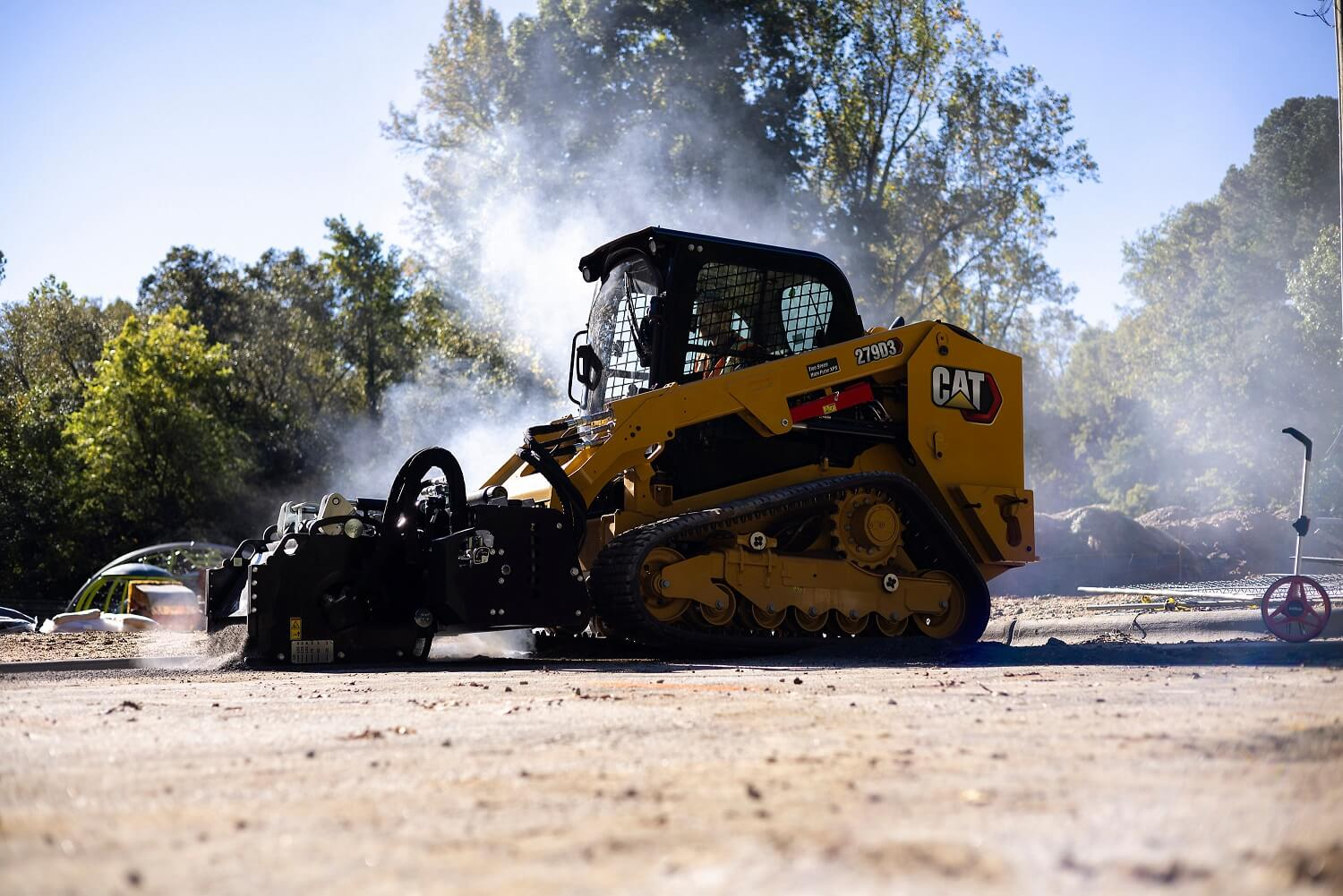 Don't Skimp When It Comes to Fluid Sampling
Controlling the fluid is an integral part of skid steer loader maintenance. Fluid sampling is often overlooked, but it can tell you a lot about the health and performance of your machine. It is vital to take oil samples regularly so that changes can be seen.
A correct diagnosis can be made, and corrective steps can be taken. Fluid samples will also help the owner check on the device's health. Test engine oil, transmission, hydraulic fluid every 250 to 500 hours, and the coolant every year. Fluid sampling is vital if a machine is owned by different people or used in many places. It is often the obscured problems that cause the most unforeseen downtime.

When selling a piece of equipment, it can be helpful if the maintenance records include a history of fluid sampling. Fluid sampling can also help extend the time between oil changes for some fluids. Any problem in the fluid level can lower ownership and operating costs.
Tap Into Telematics
With telematics, equipment owners have unprecedented access to information regarding their equipment. Without dedicated telematic systems, scheduling routine maintenance for skid steers can be complex. Those who utilize comprehensive equipment telematics recognize the value of the technology. It is a means of assisting contractors with planned maintenance and machine security.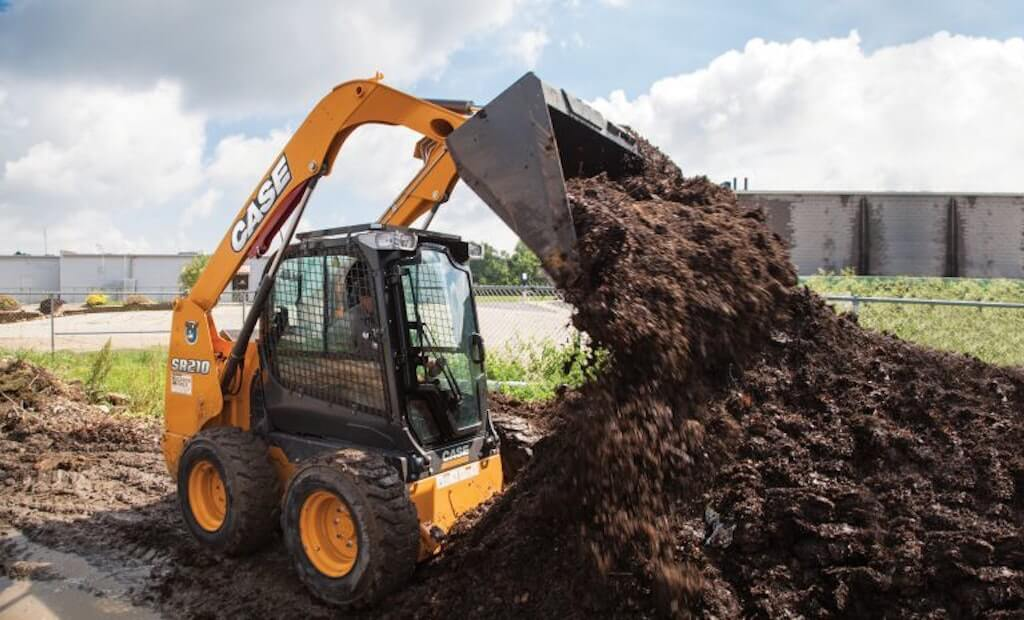 Simple telematics apps provide real-time and geospatial data for planning service intervals. Complete telematic systems provide for better machine tracking, wellness, and upkeep. The upgraded telematics version will notify the user whenever an issue is with a machine. The owner or the mechanic will also be able to see the same warning. The mechanic may get some early diagnostic help, which helps decide what to do next. Repair expenditures can be reduced or avoided altogether, and the machine's performance can be maintained at a high-efficiency level. The number of skid steer owners who choose telematics is relatively low compared to owners of larger machines.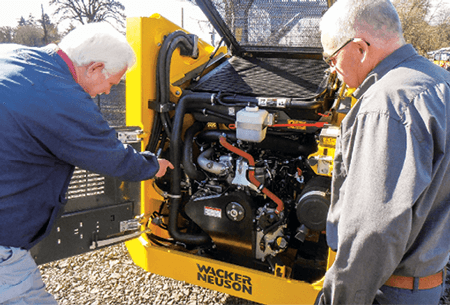 Get Operators on Board With Maintenance Responsibilities
Regarding taking action on maintenance items, operators are the first line of defense. In addition to daily inspections, operators must know how to respond to alerts and messages within the cab. Most skid steers feature a machine vehicle control unit (MVCU). This control unit provides real-time machine status indicators.
The codes may indicate crucial and simple details like the fuel level of the combustion engine. If addressed immediately, little problems can frequently prevent more significant problems. Skid steers contain a colored display with a menu selection that will allow the operator to see the maintenance schedule. It will indicate the hours remaining until a particular service item is required.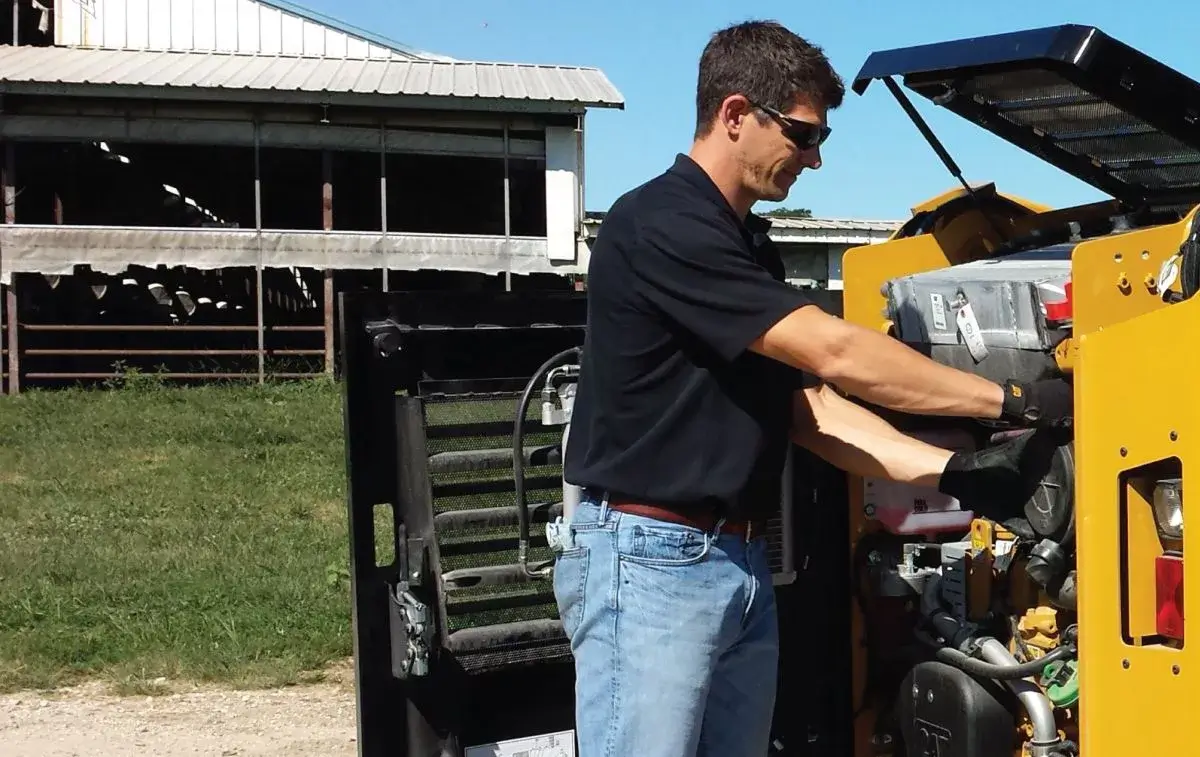 Additionally, "pop-up" reminders indicate when a scheduled maintenance interval is coming. One maintenance issue that should not be ignored is engine regeneration. The machine may enter a derated state when regeneration cycles are overridden or shut down. It will not work until a qualified technician can resolve the issue.
When an operator is responsible for machinery, they tend to feel more engaged and take tremendous pride. Owners who incorporate daily maintenance duties into the operator's to-do list will benefit more.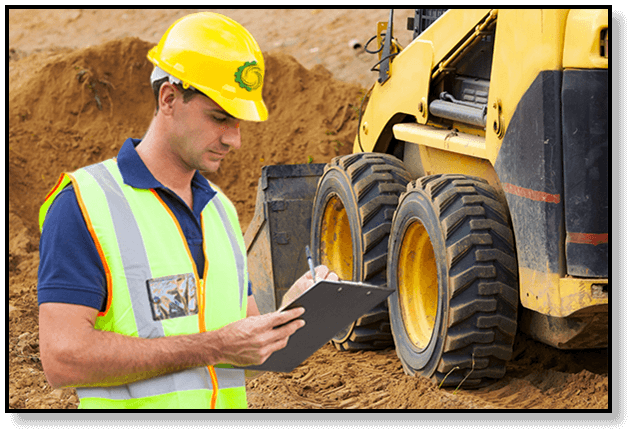 Consider Options That Reduce the Burden of Maintenance
Manufacturers and dealers are making equipment maintenance more manageable than ever for fleet owners. A Customer Value Agreement enables the timely delivery of parts with maintenance instructions. Equipment Protection Plans provide peace of mind to owners by preventing unanticipated payments for unscheduled repairs.
All machine health management controls are conveniently shown on the user's mobile device. It can all be included in their monthly machine payment. The user manual identifies universal suggestions applicable to these regularly used automobiles. The guidelines include daily inspections of fluid levels, filters, leaks, missing caps and closures, and tire pressure.
Ensure regular fluid sampling and telematics monitoring of vehicle usage to schedule routine maintenance and aid in troubleshooting. The importance of the operator in vehicle maintenance is emphasized. We use OEM maintenance support programs to ensure on-time delivery of parts and services while reducing staff load.
Final Thoughts
Preventative maintenance is the best treatment for many skids steer loader problems. Inspecting your machine frequently to ensure it is operating fine is essential. It is crucial, particularly in adverse weather conditions or when subjected to heavy-duty operation. Regular inspection is one of the finest strategies for skid steer maintenance.
If you require maintenance guidance or professional servicing, an inspection checklist can help maintain your equipment and reduce long-term issues.