Introduction
If you own or operate a wheel skid steer loader, you know how important it is to optimize its performance. Doing so can increase productivity, reduce downtime, and save money on repairs and maintenance.
One way to optimize your machine's performance is by ensuring its maintenance. This means checking the oil and fluid levels regularly, tires inspection and cleaning the air filters. Another way to optimize your loader's performance is to pay attention to the terrain you are working. Adjust the tire pressure or use different types of tires when working on loose or uneven ground to improve traction and stability.
It is also essential to pay attention to the load capacity and avoid overloading it. Overloading can cause excessive wear and tear on the machine and increase the risk of accidents. Let's discuss this in detail: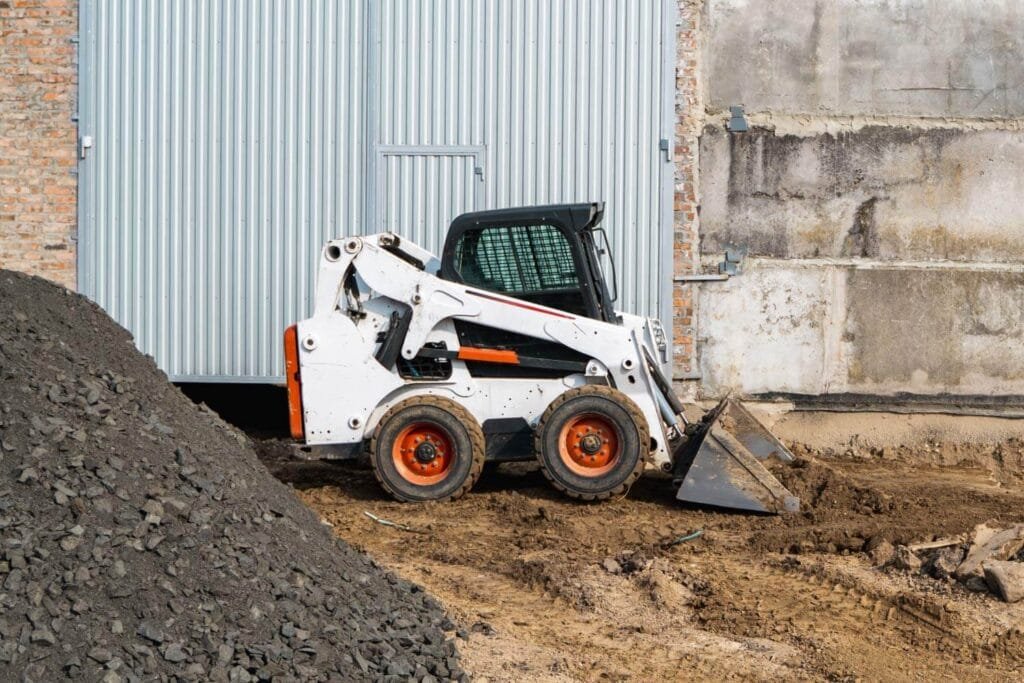 Check And Maintain Tires
As an operator, checking and maintaining your tires is crucial for optimal performance. Here are some steps you can take to ensure your tires are in top condition:
First, check your tire pressure regularly. Low tire pressure can cause your skid steer to work harder and use more fuel, while overinflated tires can wear out faster and increase the risk of a blowout.
Next, inspect your tires for any signs of wear or damage. Look for cracks, cuts, punctures, or bulges, and replace any damaged tires immediately.
You should also check the alignment of your tires. Misaligned tires can cause uneven wear and reduce performance. If you notice uneven wear, have your tires aligned by a professional.
Finally, unbalanced tires can cause vibrations. So, make sure your tires are properly balanced.

Use the Right Attachments
To improve the performance of your wheel skid steer loader, using the right attachments is essential. The proper extension can help you complete a wide range of tasks more efficiently and with greater precision. Whether you need to move heavy materials around the site or dig trenches for construction, an attachment is available to suit your needs. There are various attachments, from bucket attachments to pallet forks and hay spears to trenchers.
Investing in the proper attachment for your wheel skid steer loader can save you time and effort on the job site and increase productivity. So take the time to research and find the perfect attachment for your machine, and you'll be amazed at what you can achieve. Next, we will talk about enhancing the performance by keeping your wheel skid steer loader clean: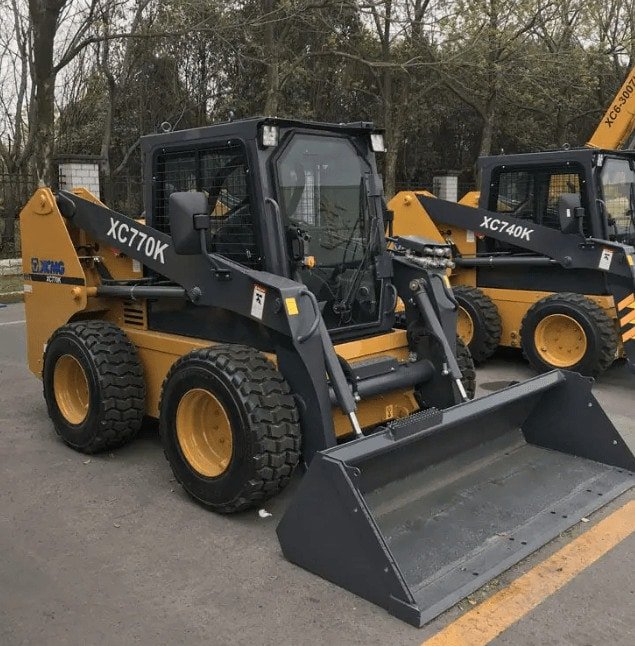 Keep the Machine Clean
If you want your wheel skid steer loader to perform at its best, keeping it clean is essential. Dirt, dust, and debris can build up on the machine and cause issues with performance and functionality over time.
Regularly washing the machine's exterior with a pressure washer and cleaning the cab's interior with a vacuum can help keep it free from dirt and debris. It's also essential to regularly check and clean the air filter and radiator to ensure efficient work and prevent overheating.
Keeping the hydraulic system clean and properly lubricated can enhance the machine's performance and extend its lifespan. Regularly check and change the hydraulic fluid and filters as needed.
Let me tell you the importance of choosing suitable hydraulic fluids to enhance the performance of your machine.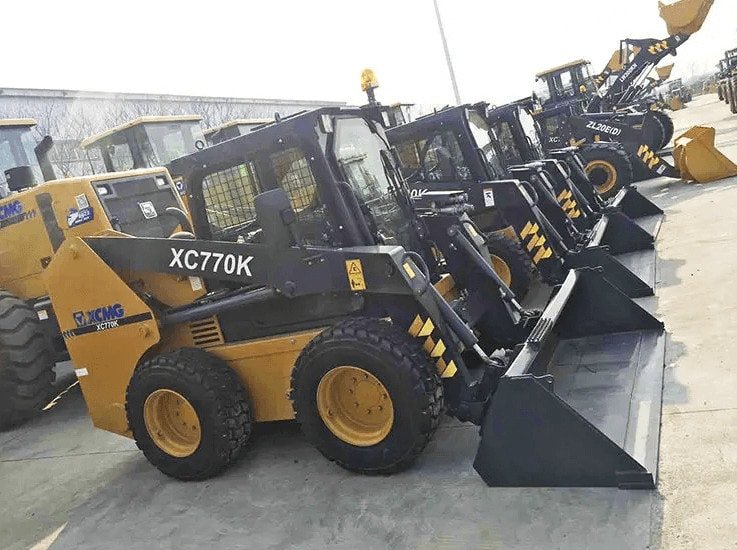 Check and Replace Filters
If you want your wheel skid steer loader to perform at its best, it's important to check and replace its filters regularly. Filters are essential components that keep your loader's engine, hydraulic system, and air conditioning system free from contaminants that can damage their parts and cause malfunctions.
To get started, locate the various filters in your loader and check them for signs of wear and tear. Look for any signs of clogging, such as dirt or debris, and replace any filters that appear dirty or damaged. Remember to use high-quality replacement filters that match your loader's specifications.
Keeping the filters clean and replacing them as needed can improve the performance and extend its lifespan. A well-maintained wheel skid steer loader can also help you complete tasks more efficiently, saving you time and money in the long run.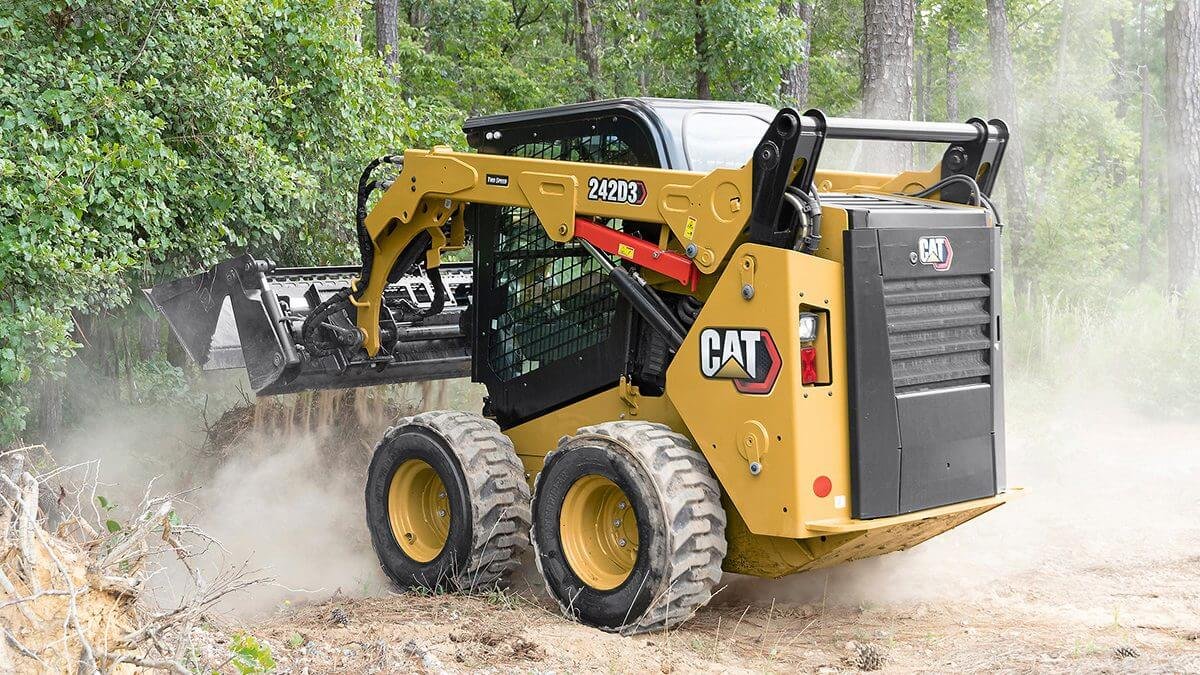 Regularly Inspect The Brakes
If you're looking to enhance the performance of your wheel skid steer loader, it's essential to pay close attention to the brakes. The brakes on your loader play a crucial role in ensuring safe and efficient operation, and proper maintenance can help improve performance and extend the lifespan of your machine.
One essential tip to remember regarding brakes is to inspect and replace brake pads as needed regularly. Worn or damaged brake pads can cause your loader to skid or slide, leading to accidents and decreased performance.
Additionally, consider upgrading to high-performance brake pads for even better-stopping power and overall performance. Investing in quality brakes and maintaining them can help ensure your wheel skid steer loader operates at its best and remains safe for you and your team.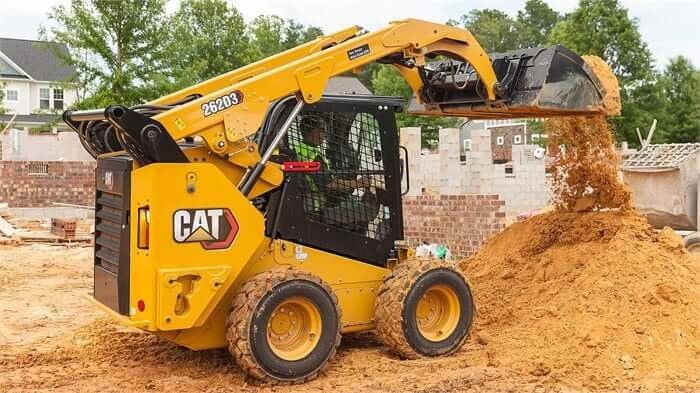 Proper Lubrication
Proper lubrication is necessary if you want your wheel skid steer loader to operate at peak performance. Lubrication helps to reduce friction between moving parts, reducing wear and tear and prolonging your machine's lifespan.
Consult your owner's manual to ensure you're correctly lubricating your machine. The manual will instruct which parts require lubrication and which type to use. It's essential to use the correct type of lubricant, as different oils are designed for various applications.
Be sure to follow the manufacturer's recommended lubrication schedule, which typically involves lubricating your machine after a certain number of operating hours or at specific intervals. By taking the time to lubricate your loader correctly, you'll be able to enhance its performance, reduce downtime, and save money on costly repairs in the long run.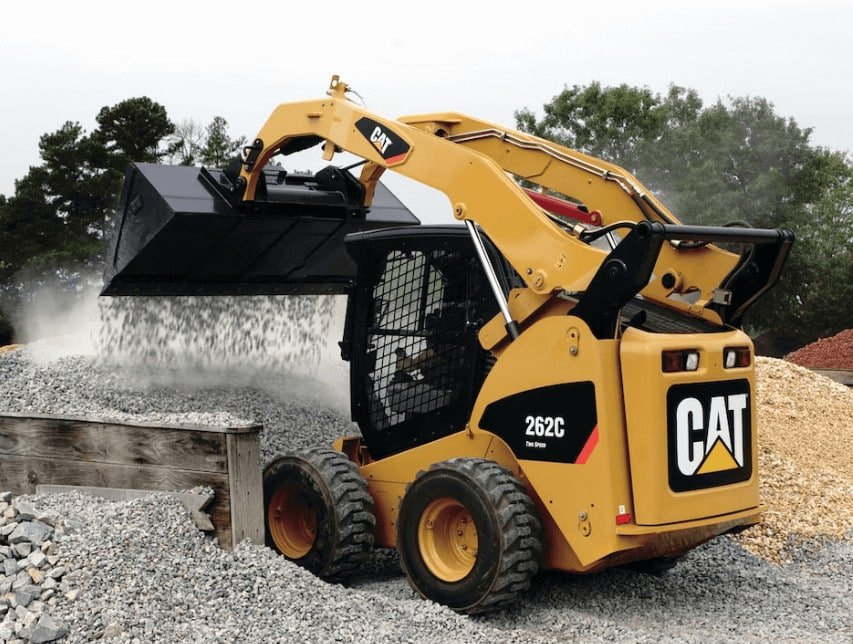 Operator Training
You must invest in proper training to enhance your performance as an operator of the wheel skid steers loader. A loader requires specialized skills through appropriate training.
During your training, you will learn how to operate the machine safely, perform routine maintenance, and troubleshoot common problems that may arise. You will also learn how to use the loader efficiently, saving time and reducing machine wear and tear.
Investing in operator training will make you a more skilled and reduce the risk of accidents and equipment damage. So, take the time to invest in your skills and become the best operator you can be.
We have discussed operator training's importance in enhancing the performance of loaders. Now, we will talk about regular maintenance: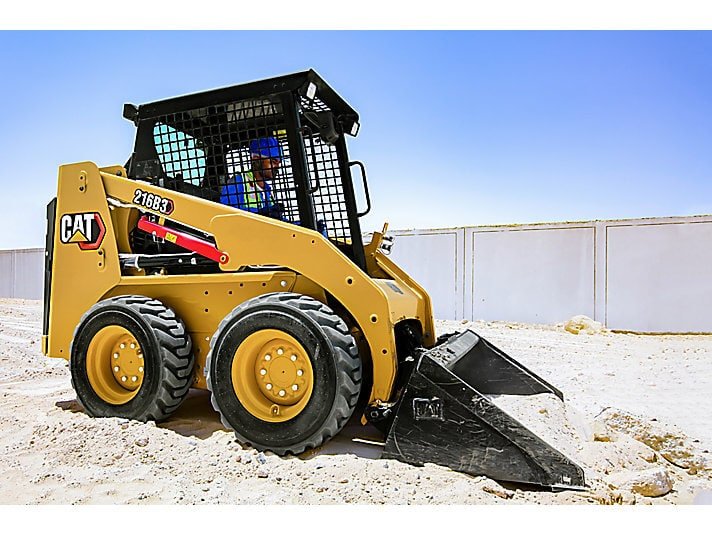 Regular Maintenance
Regular maintenance is vital to keep your wheel skid steer loader in top condition and ensure optimal performance. Start by following the manufacturer's recommended maintenance schedule, which typically includes checking fluid levels, inspecting and replacing filters, lubricating moving parts, and inspecting the tires.
It's also essential to perform daily checks before use, such as checking for leaks and inspecting the bucket and attachments. By keeping up with regular maintenance, you can avoid costly repairs down the line and extend the life of your machine. Additionally, regular maintenance can help ensure safety by identifying potential issues before they become alarming.
Pay attention to the importance of regular maintenance for your wheel skid steer loader and reap the benefits of enhanced performance and longevity. Next is the role of operating techniques in the performance of loaders.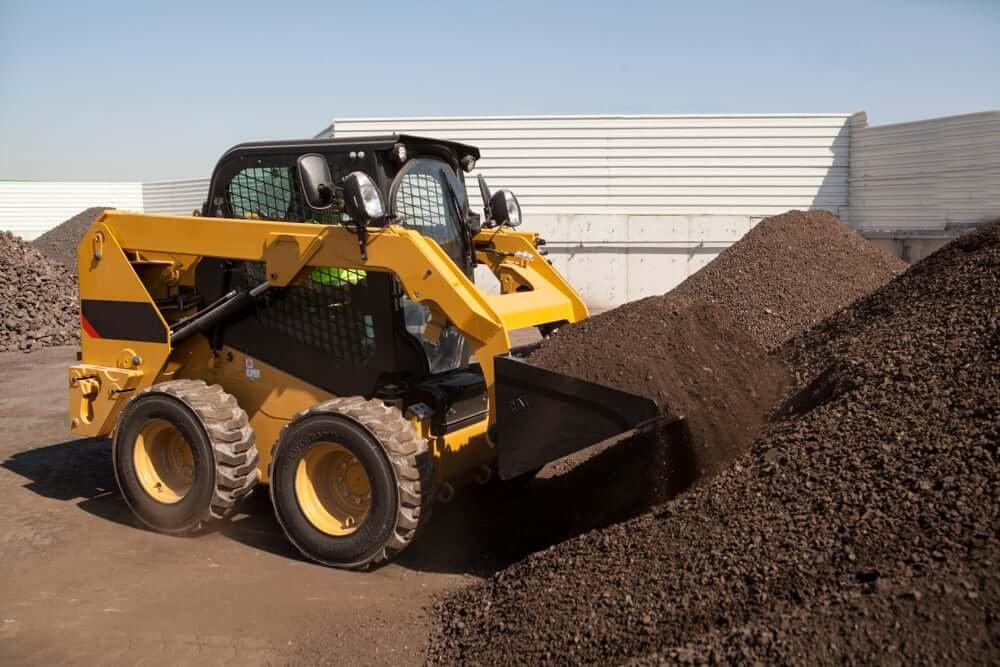 Choose the Right Operating Techniques
When operating a wheel skid steer loader, choosing the proper techniques can make all the difference in performance. Start by becoming familiar with the controls and understanding how they work. On slippery or uneven terrain, keep the bucket low to the ground and avoid sharp turns, which can cause skidding.
When you need to maintain traction, use the differential lock. On inclines, keep the bucket low and point the machine uphill to reduce the risk of tipping. Avoid overloading the bucket, as this can also lead to tipping. By using the proper techniques, you can enhance the performance of your wheel skid steer loader and complete your tasks safely and efficiently. Take the time to learn and practice these techniques for optimal results.
Performance Monitoring and Data Collection
If you want to enhance the performance of your wheel skid steer loader, you need to prioritize performance monitoring and data collection. Collecting data about your loader's performance will help you identify areas that require improvement and optimize its operation.
One of the most effective ways to collect data is through telematics. Installing telematics sensors on your loader lets you track and monitor key performance indicators such as engine speed, hydraulic pressure, and fuel consumption. This information will allow you to analyze your loader's performance, identify inefficiencies, and develop strategies to improve its operation.
Performance monitoring and data collection are crucial for enhancing the performance of your wheel skid steer loader. By leveraging telematics sensors, you can optimize your loader's operation, minimize downtime, and maximize productivity. So, prioritize performance monitoring and data collection to take your loader's performance to the next level.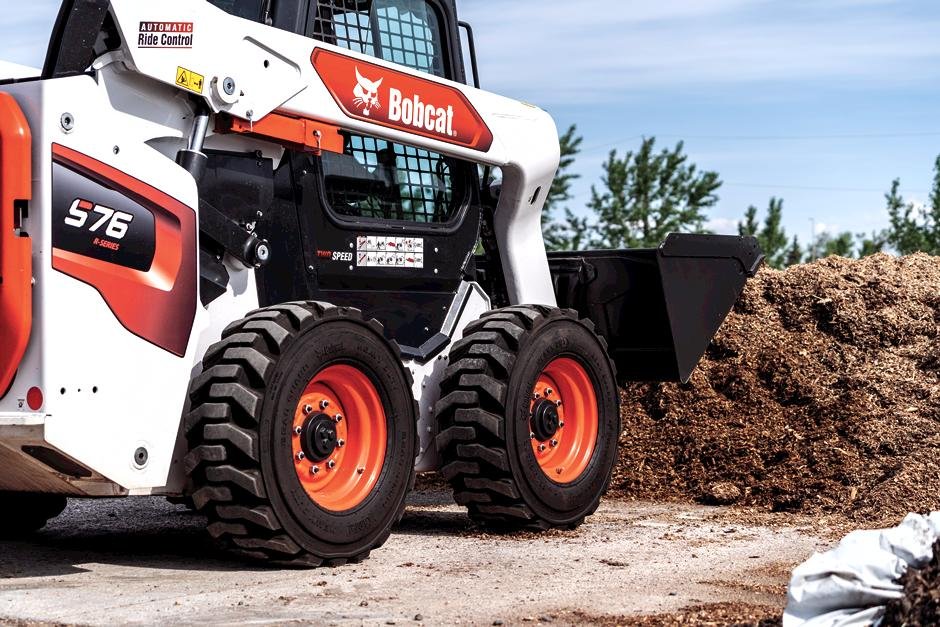 Conclusion
Congratulations! You've reached the end of our 10 Ways To Optimize Your Wheel Skid Steer Loader For Better Performance. By following these tips, you can get more out of your machine.
From maintaining your hydraulic systems and tires to optimizing the operator techniques and utilizing attachments, you can improve the loader's efficiency, safety, and effectiveness.
Regularly inspect the loader, invest in quality attachments, and stay up-to-date on industry trends. By implementing these strategies and staying committed to ongoing maintenance, you can ensure that your wheel skid steer loader performs at its best for years.
Contact Us now for expert advice on purchasing a wheel skid steer loader with enhanced performance.