Introduction
A compact skid steer loader is a versatile machine used to lift, move, collect and dig material, mostly dirt and sand. It is a small, compact, engine-powered machine with lift arms that can be attached to various attachments. It is one of the most demanded machines in the market today.
Skid steer loader is flexible in use and has vast application in the field of construction and other industries, making them indispensable. Compact skid steers have reduced manhours while making the work efficient. Their weight is just under one ton, and they are easier to navigate and maneuver through passages, gates, and gardens.
Mini loaders or compact skid steer loaders have revolutionized the construction industry. They were first introduced in the late nineties. This loader can be used in many ways to get the job done efficiently. This article will explain why choosing your compact skid steer loader is the best idea.
What Is a Compact Skid Steer Loader?
A compact skid steer loader is also named CUL. CUL stands for compact utility loader. These machines are used to power multiple work tool attachments used in construction and landscaping tasks. The CUL comes in different configurations of tracked and wheeled options with designs of ride-on and walk-behind. Ride-on models are also called stand-on skid steers.
You must know that the construction industry involves a lot of workforce. The type and nature of work vary from site to site. Therefore, every construction site has a requirement for different machines.
People think that mini excavators are the most used machines at construction sites. But the fact is that compact utility loaders also play a large part in getting the work done on time.
It is a fact that every construction equipment comes with several attachments. The attachments increase the versatility of these machines. Just like that, compact skid steer loaders also come with multiple attachments.
The most useful attachment for a compact skid steer loader is a bucket. But you must know that work's nature defines a particular attachment's usefulness.
Bucket attachment is not the limit for compact utility loaders. The operators use different other attachments, to perform various tasks. 
If you own a skid steer loader, you can rent it if not in use. You can also rent your attachments as well.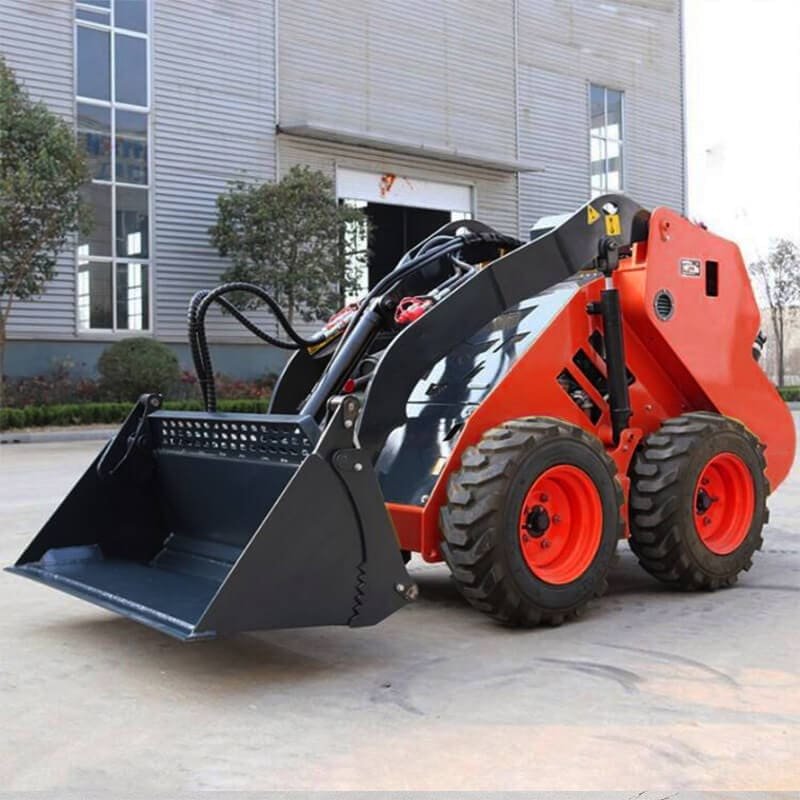 What Are the Advantages of a Compact Loader?
Project contractors look for its pros and cons when investing in construction equipment. It is because the pros and cons decide whether an investment in a particular machine can be useful or not. Let's take a look at the advantages of compact loaders.
Compact loaders are very easy to use due to their improved technology. You can perform various tasks using a compact skid steer loader by attaching various tools or attachments. Some of the other benefits are given below.
Compact size
Compact skid steer loaders are a mini version of other larger loaders like front-end loaders and excavators. These loaders perform the same kind of work; tonnage is the only major difference between them.
The compact size of the loader makes it easy to transport. Moreover, Less cost is required to transport compact loaders. Skid steer loaders' compact size enhances their maneuverability when performing tasks. These compact loaders can easily work in small spaces and deliver incredible output.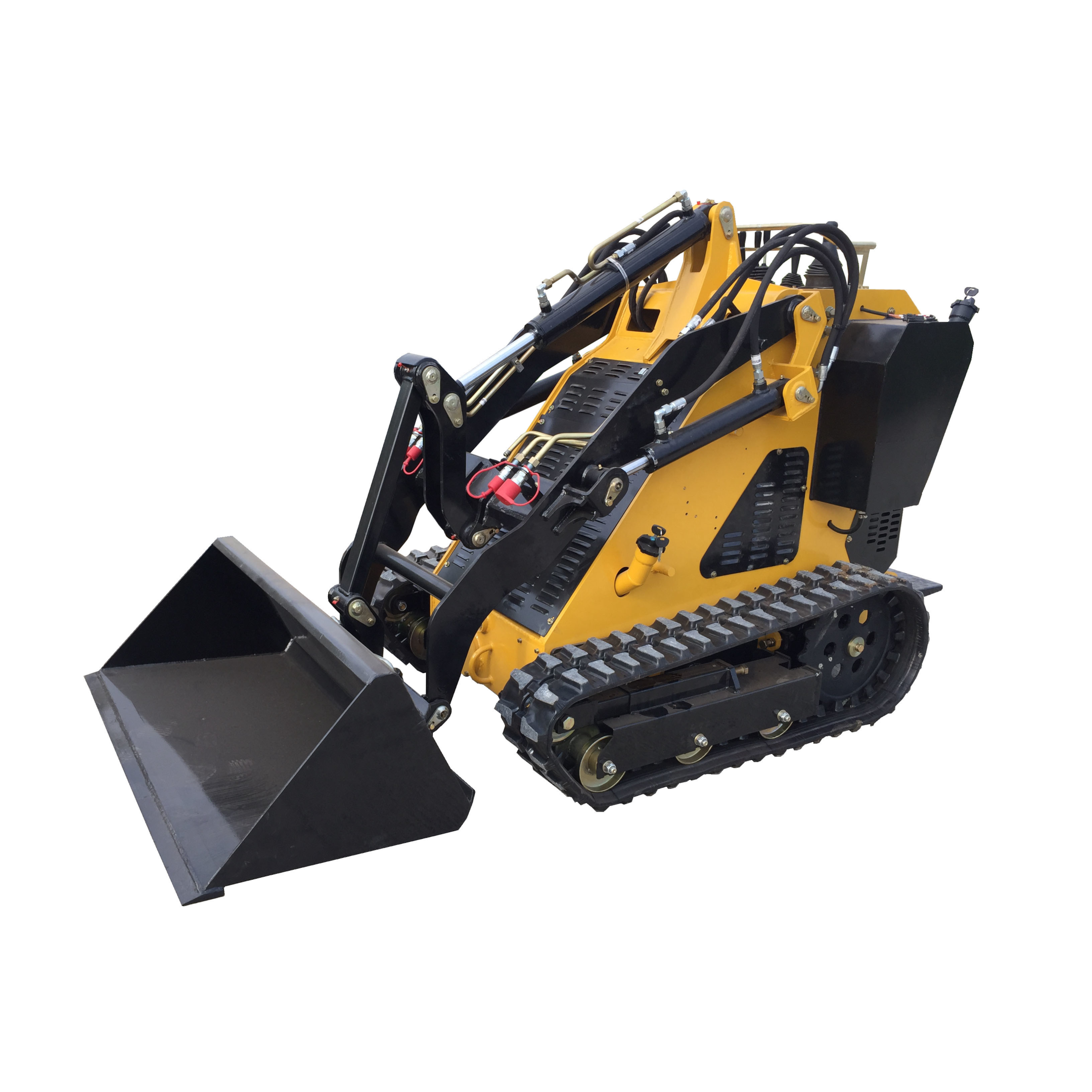 Higher efficiency
These machines have a high hydraulic flow rate, which is very important when you rate earthmoving equipment. The higher the hydraulic flow rate, the higher the efficiency, So compact loaders have better productivity and performance throughout the project.
What Are the Applications of a Compact Utility Loader?
Compact loaders can work in confined spaces due to their small sizes. It can be used for a variety of applications. Some of the most common applications are listed below:
Digging Trenches
Compact loaders can also be used for digging trenches. Those trenches are used for different purposes, for instance, shallow and wide trenches for water drainage, deep and narrow for utility trenches, and narrow and mid trenches for water sprinklers.
Tilling land
Cultivation can be fixed with a compact loader to till the land. They can easily be used in farming plots without endangering already planted crops. These machines don't get stuck in marshy and muddy land.
Disposing of Snow, Dirt, or Mud
Using attachments like buckets, snowplows, and backhoes for your compact excavator can easily remove snow, dirt, or mud. They can easily dig the material, collect it, and dispose of it by dumping it. These can also be used to break asphalt and concrete using hammers and augurs as attachments.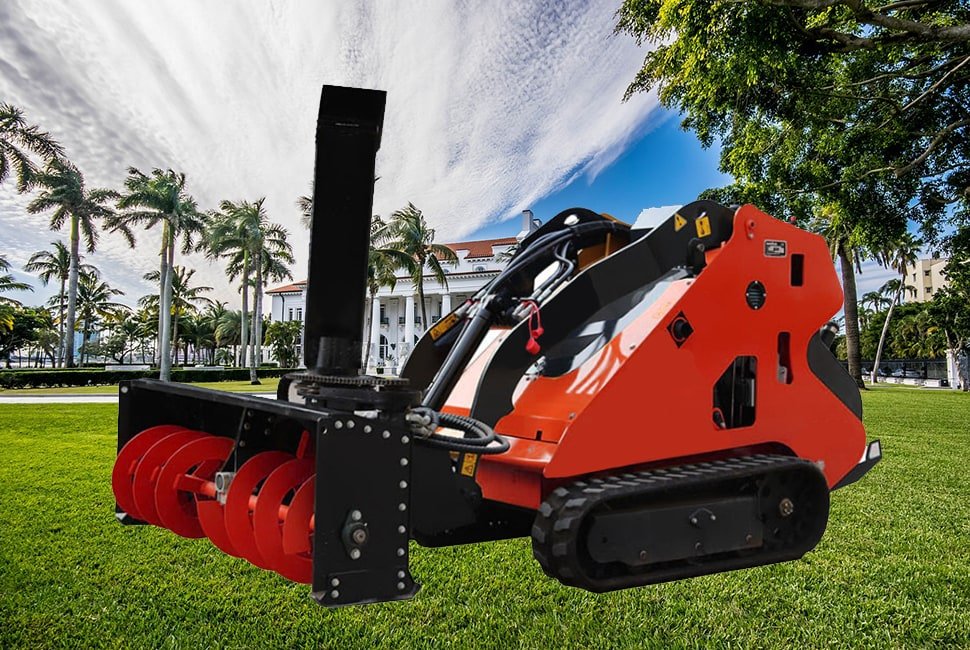 Wheeled vs. Tracked Compact Skid Steer Loader.
If you know of excavators and other construction machines, you must have seen them in two forms. These two forms are wheeled and tracked forms. Just like the other machines, compact skid steer loaders are also available with wheels and tracks. Let's take a look at these two since each has its own pros and cons.
Wheeled compact skid steer loader works efficiently if there is no rough terrain. Wheeled CUL is a better choice if you plan to transport and deposit mulch on the landscaped area in a parking area. In a wheeled compact skid steer loader, you can move faster or quicker on even surfaces than a tracked model.
However, tracked compact skid steers are considered more practical in some cases. For example, you will need a tracked model when you have to work on rough terrain. Two balanced tracks of CULs keep them balanced throughout the surface.
Moreover, there are fewer chances of rolling over the ground. Tracked models work better when muddy, sandy, snow-covered surfaces or uneven terrains exist.
It is interesting to note that most landscapers love to use tracked skid steer loaders. It is because tracked models have the ability to move through the yard even in wet conditions. The best part is that tracked CULs leave very light footprints. Therefore, it doesn't rip the ground. 
Now let's take a look at the attachments of the compact skid steer loader.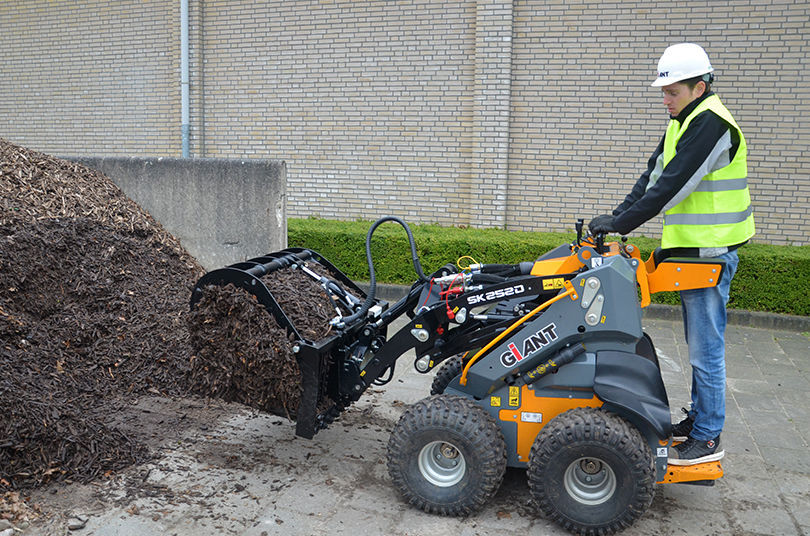 Attachments of a Compact Skid Steer Loader
You must have realized the fact that compact skid steer loaders are perfect for performing diverse jobs. And it becomes more clear through the fact that there is a wide range of attachments for CULs. If you want to get maximum productive output, you must choose the right attachment for it.
You might think that buying attachments may cost too much. But the best part is that you can also rent the attachments and profit from them. Let's explore some most commonly used attachments for compact skid steer loaders.
Buckets
You must have seen that a large number of construction equipment use bucket attachments. Buckets are mostly found in different styles and sizes. You can buy a basic or all-purpose bucket if you want to move materials. You can use some buckets to combine other tools—for example, box scrapper and grapple. You can select a bucket according to your CUL model.
Backhoe
You can say that it is a type of bucket. But you don't have to attach it to the front of your loader. You must attach this bucket to the end of a two-part articulated arm. You may see backhoes in large machines. But small buckets can also help us do the job at smaller scales.
Trenchers
Trenchers help us to create trenches using our CUL. These trenches can be used for purposes like pipelaying and irrigation systems. These can also be used for the installation of utilities for outdoor lighting. It is interesting to note that trenchers have options like high-torque and high-speed in the market. Microtrenchers are mostly used in urban environments.
Augers
When you want to dig straight down into the earth, Augers are pretty helpful. The spiral blade has the ability to bore down into hard surfaces. You can use it to create holes of your desired size. Auger attachment is useful when you are planning to install fence posts. Augers are also helpful in planting and digging permanent holes.
Grapple Attachments
Grapples collect and hold the material you want to shift from one place to another. Grapples are found to reduce manual labor in some cases. You can also find specialized grapple attachments in the market.
Apart from these attachments, some other attachments are:
Pallet Forks & Bale Spikes
Blades
Snowblower
Tillers and soil cultivators
Cement bowl
Mowers
Brooms and sweepers
Conclusion
Compact utility loaders can save you costs and time if used with the right attachments. Therefore, you must look for the right equipment and its attachments. It is also important to consult an expert manufacturer or supplier. Contact Us now if you want to deal with a leading CULs supplier in China. We make sure that our customers get the best construction equipment for their sites.
Our customer service is available 24/7. Moreover, you can consult our experts to get the best attachments for your compact skid steer loader. We at Hixen Skid steer always prioritize the quality of equipment and the requirements of our customers.