Introduction
A mini skid steer, skid loader, or wheel loader is a compact, rigid frame, engine-powered, multipurpose machine used for different construction jobs. It is lightweight and maneuverable, with lift arms attached to other tools or attachments for various construction and landscaping jobs.
These are skid steers because they do not have steering mechanisms, as these machine machines are in a fixed straight line. Turning left and right wheels speed at different speeds causes the device to skid or drag across the ground.
Skid steer loaders were introduced in the mid-1990s in the American market. These machines have become popular when landscapers and construction companies get to know their unique advantages in their projects. You may hear this skid steer loader as a swiss army knife, as it is very versatile and can use various attachments to perform different tasks.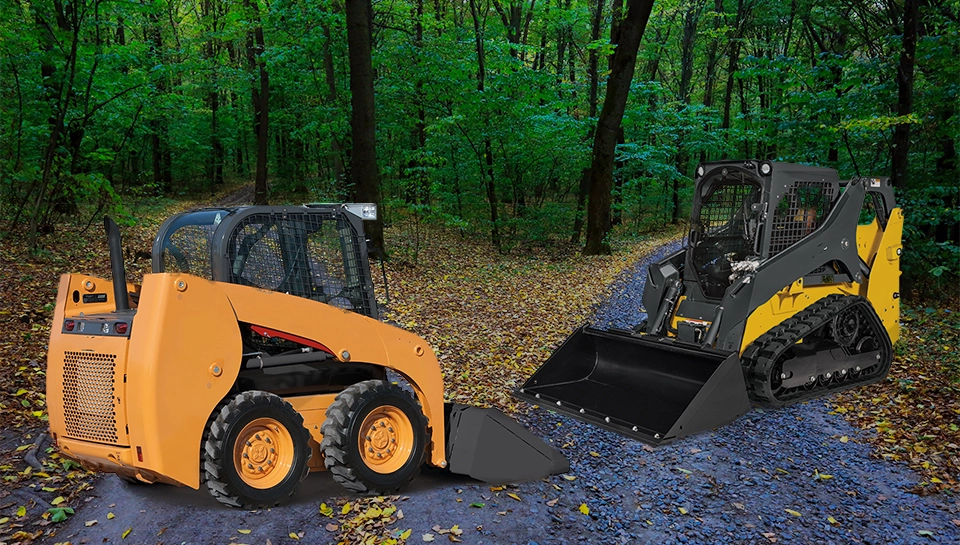 What Is A Mini Skid Steer Loader?
A compact utility loader (CUI) is a small machine that attaches various hydraulic tools for construction and landscaping tasks. These skid steer loaders are in different designs, for instance, tracked or wheeled options and ride-on and walk-behind strategies. Ride-on models have another name called stand-on skid steers.
Compact utility loaders are also called mini skid steers because of their same similarities with skid steer loaders, but these are more compact. There is some difference between skid steers and compact skid steer equipment; these machines are not interchangeable.
One significant difference between skid steer and compact skid steer equipment is its size. Compact utility loaders are twice as small in width compared to average skid steer.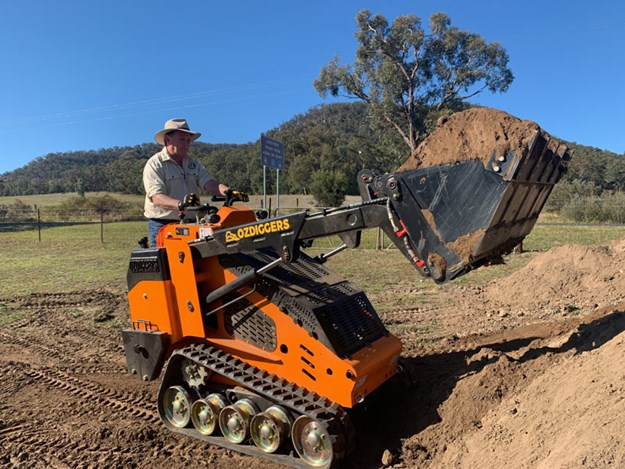 Compact skid steer equipment is used to perform different applications. Skid steer loaders are mainly used for their earthmoving abilities; the most common attachment is buckets. You can also use various attachments for performing multiple tasks. Sometimhydrauliclic attachments are used to perform tasks such as mowing and mixing cement.
Even if your work skid steer loader is finished, you can always rent it. Renting your skid steer is another best option for obtaining money.
The Benefits of Compact Utility Loaders Over Hand Labor
Compact utility loaders have many benefits compared to hand labor or full-sized skid loaders. Some of the advantages of compact loaders against laborers are given below.
Crew Efficiency Improvement (100)
Using compact utility loaders with the proper attachment can save you cost on unskilled labor and skilled manual labor. Many landscaping and construction companies have to deal with skilled labor shortages; this machine is a significant advantage. By using compact skid steer equipment, you can get more work done with fewer people.
For instance, suppose you have to order up gravel, deposit it on the ground and then level it out, You can perform this manually by workers, but for that, you will need tools like wheelbarrows, rakes, and shovels to get your job done.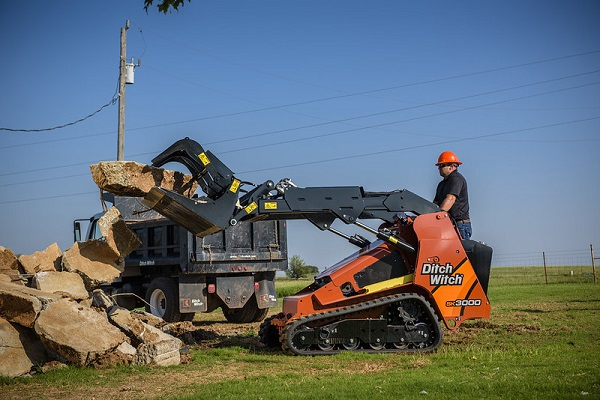 But if you have a compact skid steer equipment machine, you just need one operator. He will use compact skid steer equipment to carry the gravel, deposit the stone in the ground, and grade it. It will take less time and be more efficient to use CUL.
Expanded Capabilities
With the help of compact skid steer equipment, you can do many complex jobs that you could not seek out. If you aren't equipped to do a job, renting a mini skid steer loader can perform the job more efficiently if you aren't prepared to do a job.
You must know, hardscaping features and outdoor living spaces are more common; compact skid steer equipment would make these jobs possible where hand tools would fall short. This machine can carry a large amount of material like brick, stone, and pavers by using a wheelbarrow and a large group of laborers. When using CUL, you make a range of possibilities to get the job done.
Faster Work
CUL not only makes your cost low by having less labor and getting the job done faster. Compact skid steer equipment can perform a variety of positions, and each job can be done quicker and more efficiently than manually.
If you want to take a shovel off the ground, it will take a lot of time. But compact skid steer equipment with a blower attachment or snow blade will do the job much faster. This machine increases the productivity of your work hence making your customer happy.
The Benefits of Compact Utility Loaders Over Full-Size Skid Steers
As you can see, a compact utility loader can get jobs done with fewer workers in less time than heavy machinery. There are jobs where a full-size skid steer loader is better than compact skid steer equipment. You will get the job done with compact skid steer equipment for versatile work.
Gentle on Delicate Surfaces
When you want to work on a finished site, mini skid steers offer advantages over their full-sized counterparts as they are lightweight. Mini skid steer loaders do not cause damage to the surface; hence perfect to work in road areas.
Compact skid steer equipment is prized for hardscaping and landscaping. You will need a company to plant some trees and shrubs, install a garden pond with a water feature, or create a decorative pathway. You do not wish to teat up your surface or leave its mark on soft surfaces like turf. CULS will not damage your exterior and give you an attractive finished look.
Ideal for Tight Spaces
Compact utility loaders are easy to use for tight spaces. They are exceptionally small compared to large skid steers and other heavy equipment. Compact skid steer equipment has a small footprint, so they become ideal for maneuvering in tight spaces, for instance, residential areas. This machine can work in precision by traversing around obstacles.
The compact loader has different dimensions depending on model to model. They can easily pass through openings where larger equipment wouldn't fit. Some models can pass through doorways which have are narrow as 29 ½ inches.
What matters the most is whether it can be passed through the client's fenced-in backyard; large Compact loaders are so small that they can give many residential gates.
Easy to Store and Transport
It is easier to store or transport smaller, lighter equipment. You can keep your loader in the shed just like a lawnmower; you won't need a more extensive storage area. Storage is no issue if you want to rent your compact skid steer equipment.
Compact skid steer equipment can be transported in flatbed or pickup trucks as they are small and light. Mainly they are transported in a flatbed trailer to secure compact skid steer equipment. You can also use the single-axle trailer for transportation, even with six attachments.
Powerful For Its Size
If you compare CUL with a skid steer, CUL has an impressive weight-to-power ratio. CUL provides high power if we compare it with its size. The UL compact machine may have less energy, but the margin is tiny.
Studies were conducted on leading models of CUL, compact track loader, and skid steer to demonstrate the difference in weight-to-power. The result shows CUL's tip capacity was 110% of its weight, while the other two machine's tip capacities were much lower than the machine's weight. CUL is the machine when you need a compact device with high power.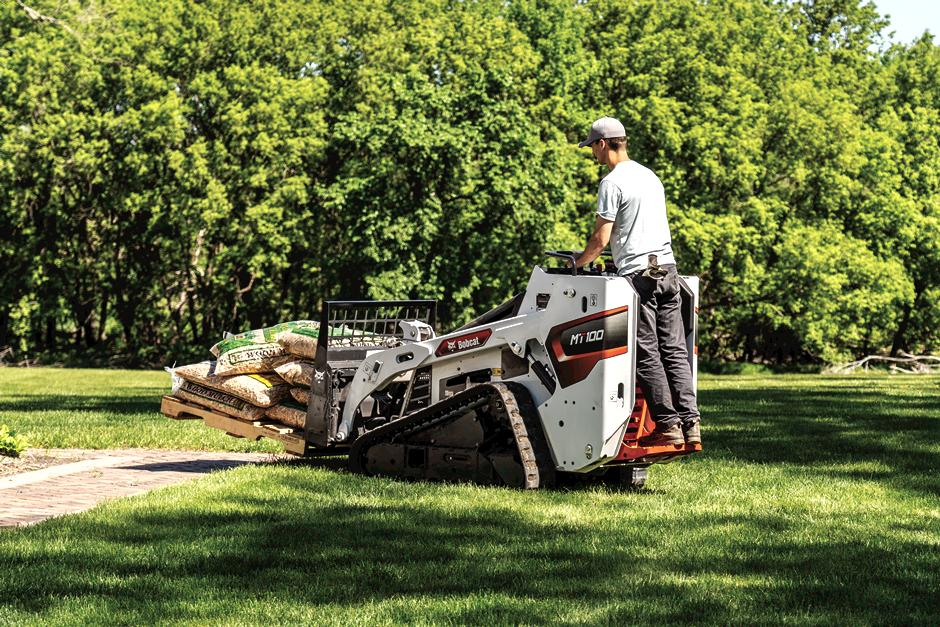 Applications Of A Mini Skid Steer Loader
Many tasks can be performed with a mini skid steer loader, for instance, landscaping, light-duty construction projects, hardscaping, agriculture, utility works, etc.
Proper attachment with your CUL can perform multiple tasks efficiently on the construction site. With the attachment, you can complete the task given below.
Filling trenches
Bringing in, removing, or moving landscape materials
Mixing cement
Plowing and blowing snow
Planting trees and shrubs
Installing irrigation systems
Installing sods
Mowing brush
Tilling and cultivating soil
Moving brush, sod, and debris
Building retention walls
Cleaning your site
Breaking stone, asphalt, or concrete
Micro trenching for cable installation
Attachments Of A Compact Utility Loader
Attachments are the magical tools that make your equipment highly versatile. Like various other construction equipment, compact utility loaders come with multiple attachments. You can use these attachments to perform multiple jobs through a single piece of equipment. Let's dig into some most popular attachments used with compact utility loaders.
Trenchers
Backhoes
Buckets
Grapple Augers
Bale spikes
Pallet Fork
Snowblower
Blades
Soil cultivators
Tillers
Mowers
Cement
Sweepers
Brooms
Conclusion
Most people underestimate mini skid steer loaders because of their small sizes. But it is a fact that you can use them for multiple purposes. These are useful in places where you can't take the help of large skid steers. Hence, mini skid steer loaders also carry huge importance. Remember, choosing between a compact loader and a large skid steer depends on your requirements.
You must look for reliable manufacturers before purchasing a reliable skid steer loader. Purchasing from China is the right decision, but there are always risks of being scammed. Therefore, we will also explain purchasing skid steers from China in our next articles.
Contact Us now if you want to purchase a high-quality skid steer loader from a reliable supplier.