Introduction
Looking for reliable skid steer loader suppliers? Let's begin. A skid steer loader is a small, hard-framed, engine-powered machine with an arm that can lift and be attached to various attachments such as buckets, booms, cutters, etc.
The skid steer loader does not have a steering-type mechanism. Wheels pair at different speeds when turning right and left. A skid steer makes a turn by skidding or dragging its wheels across the surface.
Skid steer can be used in almost any project, commercial and household. These loaders are one of the popular machines in the construction industry. Due to the high demand for skid steer loaders, many manufacturers offer their assortment of models.
Due to there being many skid steer loader manufacturers, it is difficult to decide to buy a machine from a particular brand. In this article, we will talk about the most verified brands that manufacture skid steer loaders.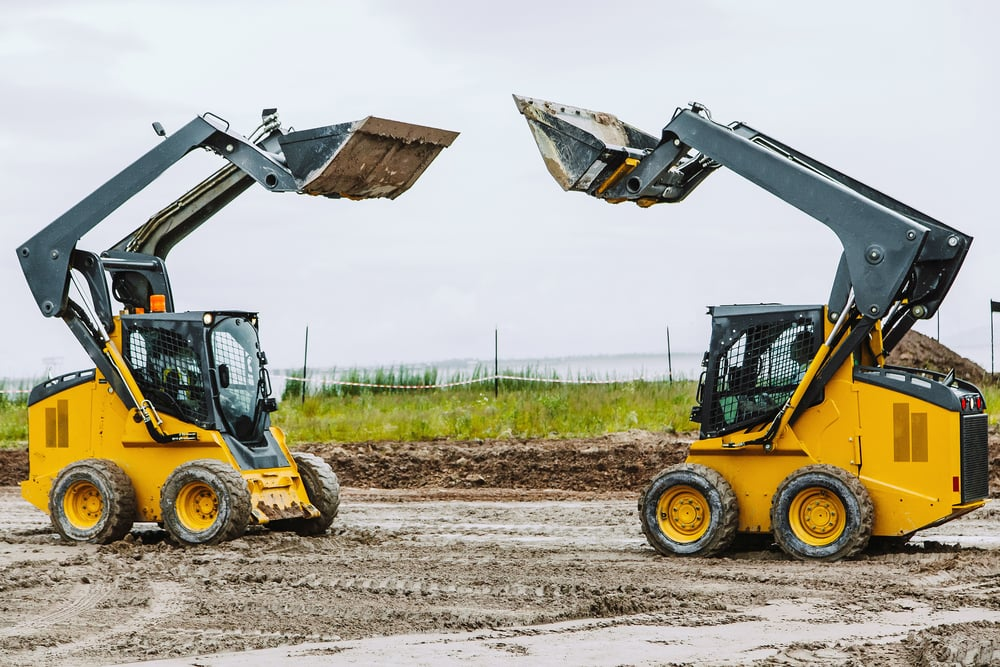 We will discuss the things mentioned below to ensure you get the best machine for your project.
What will they offer in their skid steer machine?
 What are their advantages and disadvantages compared to other brands?
What Is A Skid Steer Loader?
Before we discuss the different brands of skid steer loaders and compare them with other brands, you should ensure it is the right piece of equipment you want for your project. The equipment can lift weight compared to its compact size and maneuverability; it is very efficient for smaller construction sites.
Many attachments can be used for your skid steer loader for different jobs. The most popular attachment for your skid steer is a bucket attachment. Using various attachments, your skid steer loader can do jobs like grading, digging, lifting, dozing, and transporting material.
As skid steer loaders are valuable for many construction projects, Each model of skid steer is different. Two main features that help us to differentiate between skid loaders are their horsepower (HP) and ratified operating capacities (ROC). More information about different brands of skid loaders is given below.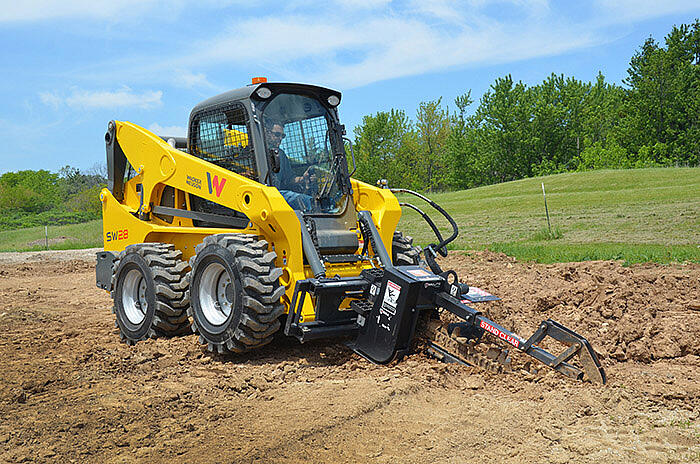 Famous Skid Steer Brands
There are many brands of skid steer loaders in the market. We will discuss most of the commonly used brands today. Among many manufacturers of skid steer loaders, we have chosen the eight most trustable brands; below, we will compare them.
Bobcat
Bobcat invented the first-ever skid steer loader about 60 years ago. Bobcat provides many models in the market concerning ROC and horsepower. It is the best-selling brand in the whole world.
Bobcat has introduced three series of skid steer loaders. These loaders have their unique advantages. The M2 series has a rated operating capacity of 3950 lbs and horsepower of 100 hp on the top model. Largest model can reach a lift of 12 feet from the ground. These models are quiet, fuel-efficient, and have non-DPF engines.
M3- series are smaller loaders than M2 as these have ROC range from 1370 to 2101 lbs. M3 series has good visibility from the driver's cab, adaptable to various attachments, leading to maneuverability, making them efficient for any construction site.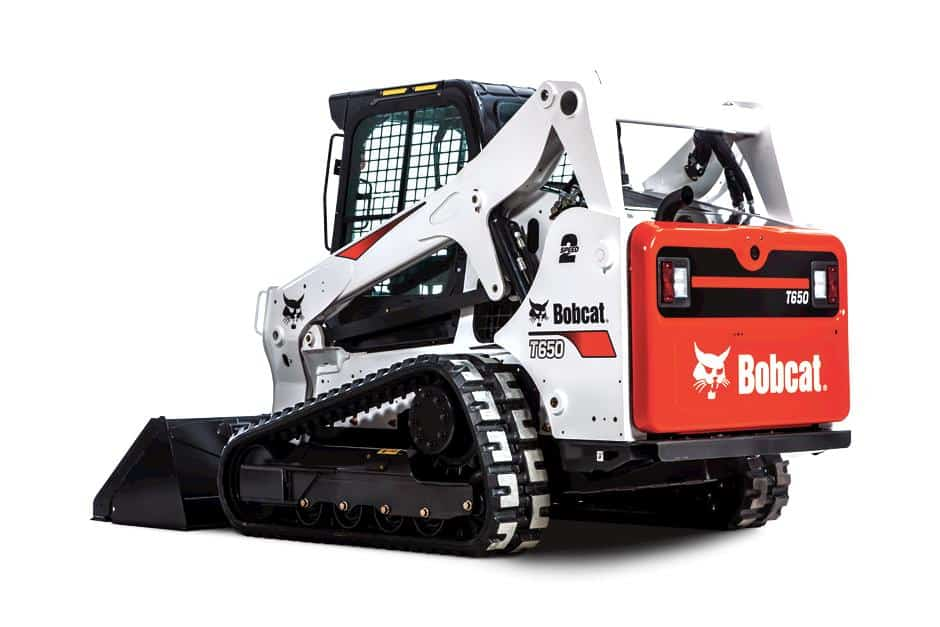 In the last, we have Bobcat's R series. These are the most capable loaders they have built. R series provide maximized uptime, premium comfort, and reduced maintenance cost. Cast-steel lift arms add strength, and their slim design enhances visibility. It has an operating capacity of 3000 lbs.
These three series are best to choose according to your construction site if you are looking for a skid steer loader. If you want to buy or rent a skid steer loader visit their website to look closely at their products.
CAT
Caterpillar's skid steer loader is one of the well-known brands in the construction industry. These company loaders provide the best operating capacity and as well as horsepower. Due to its increased horsepower, skid steer can perform work more efficiently and maintain lifts than other models of different companies.
CAT models have an OC range of under 2000 lbs to 3500 lbs. These types of a skid can perform excellently on different kinds of projects. The operator has a sealed cabin, which provides the operator with a quieter and cleaner environment.
Caterpillars are the second best-selling brand because of their features, reliable delivery, durability, and efficient work. Their models have high horsepower and high capacity, matching other industry leaders.
Before buying from any other company, you should consider the CAT skid steer loader.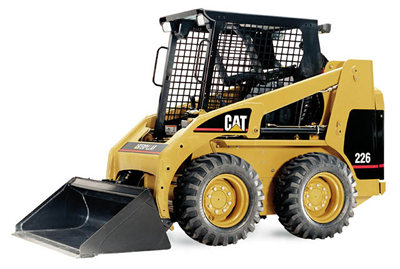 GEHL
GEHL provides eight types of skid steer loaders by categorizing their models between vertical lift paths and those with radial lift paths. These types of loaders are solid and well-made machines.
GEHL radial lifts have operating capacities ranging between 1049 and 2600 lbs. Their lightest machine is as compact and small as you will find. These models are versatile and easy to transport. They can perform on all terrains, making them the best option for smaller construction sites suitable for contractors with a small budget.
There may be limitations in their radial-lift models, but the same cannot be said for vertical lift loaders. Its largest model has a capacity of almost 3300 lbs and a height reach of 14. These are ideal, where the loading truck play's an essential role.
GEHL skid steer loaders do not have the same high horsepower as CAT or Bobcat. These are good for small and as well as big projects. For further information, visit the GEHL website.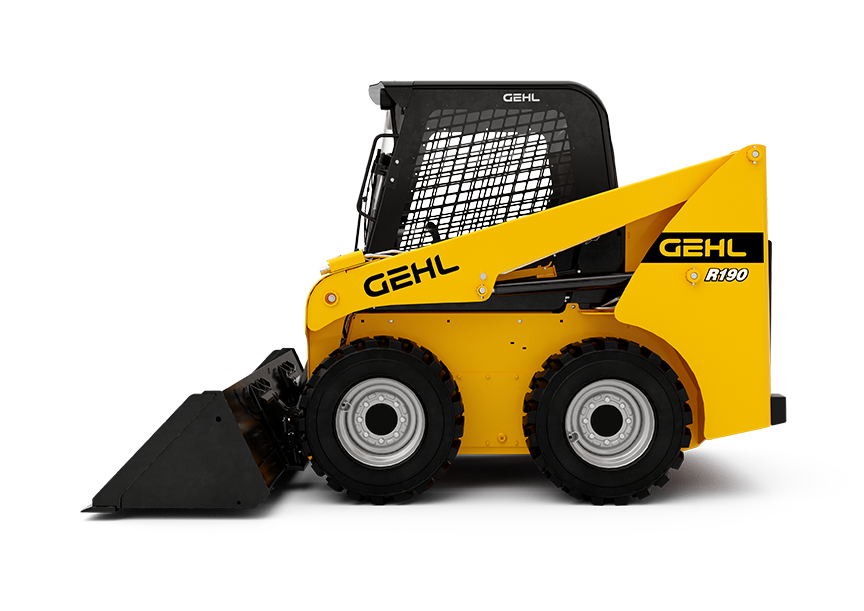 CASE
CASE is another well-known brand. It produces a high-quality skid steer loader. CASE's B-series have operating capacities ranging from 1,600 to 3,400 lbs. These are high-powered machines that have low engine emissions. CASE models have superior visibility, including a rearview mirror and backup camera.
This brand's skid steer has simple controls, a multi-function LED display, and improved troubleshooting. CASE models provide the best working experience among different industries.
Like GEHL, the disadvantage of CASE skid steer is its horsepower. These models have the highest horsepower of 90hp. There is more than a ten percent drop off from other brands due to its less horsepower.
This might hold them back from competing with other top skid steer brands. But it does not stop them from providing reliable, high-quality models that deserve strong consideration.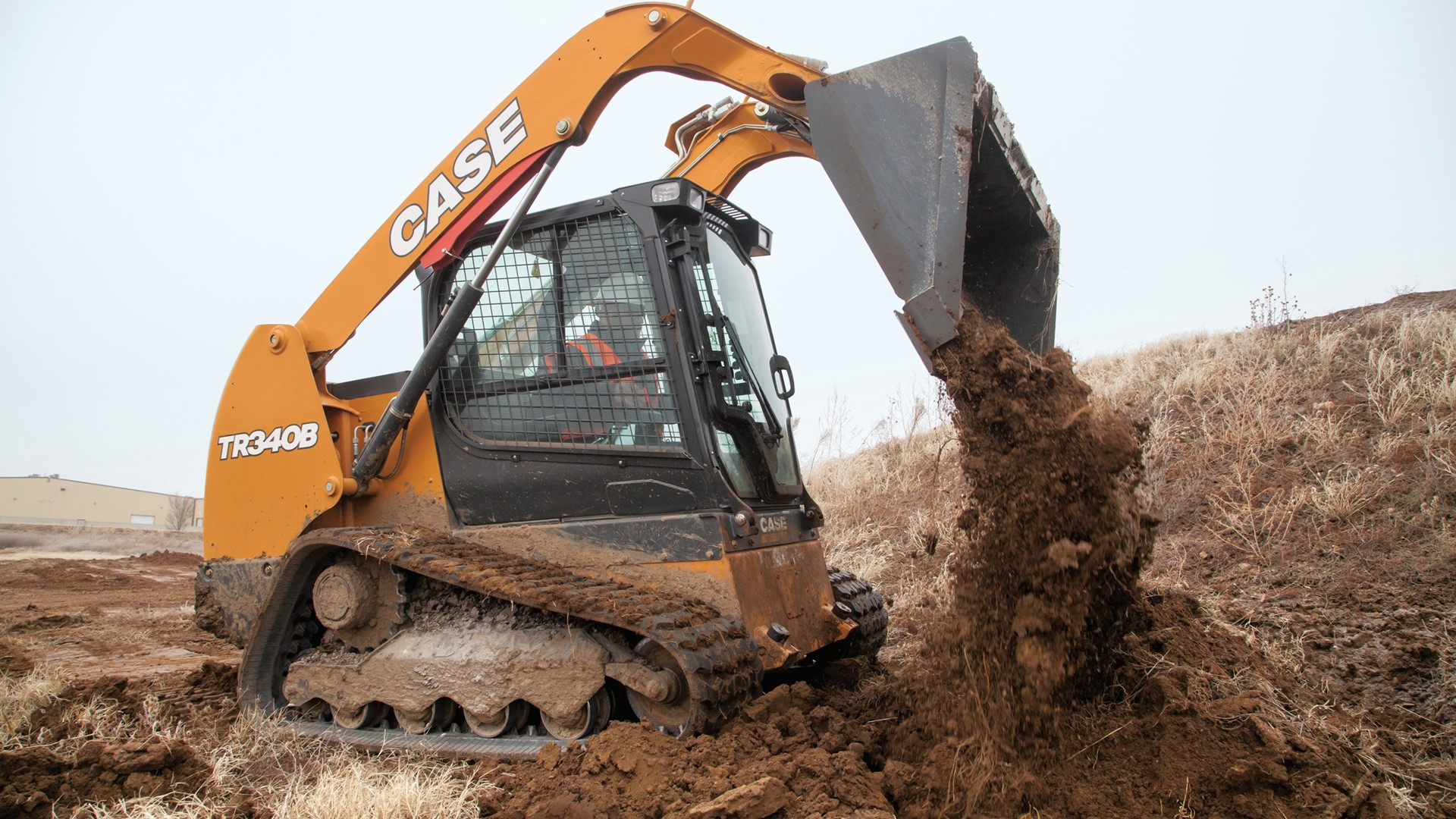 JCB
JCB has a few models available. This brand's skid steer models might lack quantity but can compensate for their quality. These models have ROC range from 1347 to 2723 lbs. These models have the same abilities as their competitors, even with only four machines.
JCB's significant advantage is its horsepower. No brand on the market matches models of JCB horsepower HP to ROC ratio. Due to increased horsepower and ROC, this machine can do more work in one fuel tank. This also makes the machine lift heavy weights more quickly and efficiently than its competitors across the industry.
JCB models are multipurpose and competent machines. JCB's most miniature models have radial lift paths, which makes it ideal for tasks such as dumping over walls. Their most significant model is an incredible power machine that combines durability, strength, and safety.
Choosing a JCB model that fits the operating capacity for your construction is a good idea. For further information, you go to their site.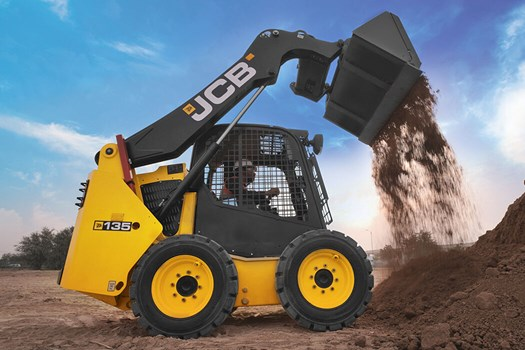 John Deere
John Deere provides the heaviest models in the market. These skid steer loaders are built tough and can reach 100 HP engine power. It has an operating capacity of 3600 lbs and weight up to 10000 lbs. These machines are made in such a way that they give high performance and power to your construction site.
These are not for customers who need a loader for low-capacity jobs, as their model minimum ROC is about 1750 lbs. These models are highly adaptable to different projects as they can be installed with almost 100 hundred attachments. Heavy models of Jhon deere are maneuverable and compact, offering good performance in tight or small spaces.
Jhon degree models have high performance, simple controls, and an updated cab for operators' comfort. These models can work in any type of environment. Whether digging dirt on a job site or hauling hay on a farm, the John deere skid steer will not let you down.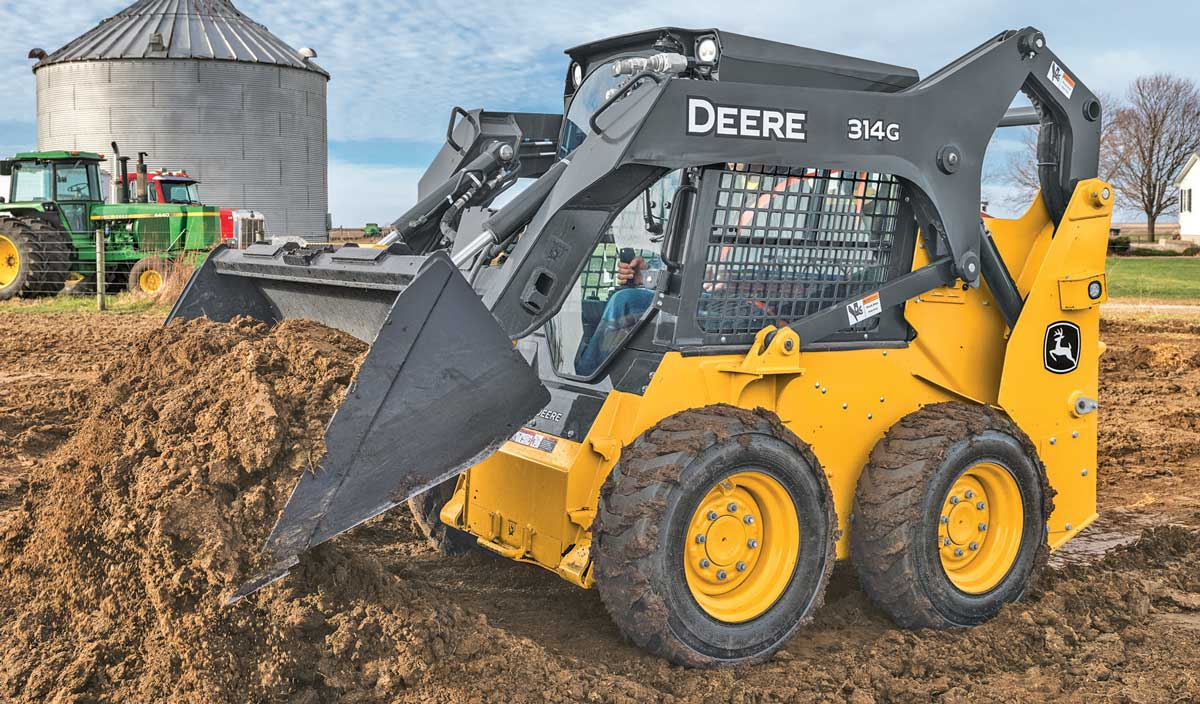 Manitou
You may not have heard about this brand before, but it manufactures the most capable skid steer loaders. It offers ten different models with a wide range of operating capacities.
Manitou is the only brand that offers skid steer loaders with an operating capacity exceeding 4000 lbs. Whether you are doing residential projects or commercial ones, Manitou skid steers are a versatile choice.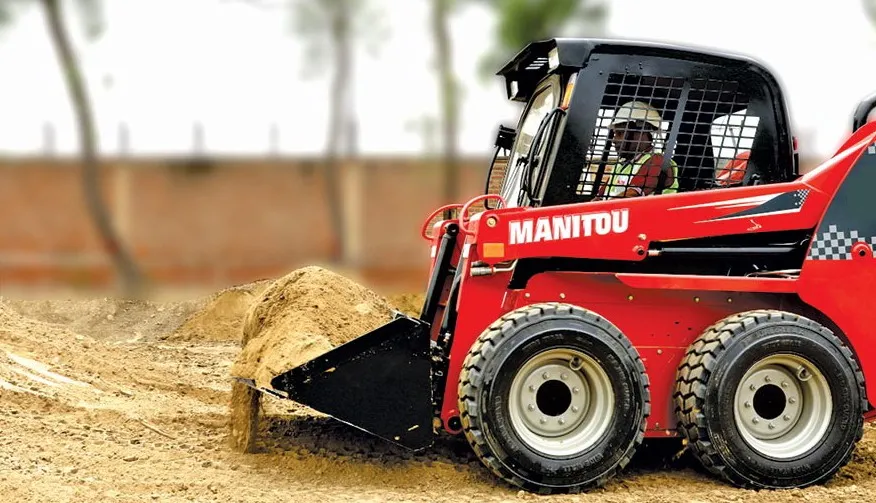 New Holland
You must consider new Holland loaders if you are looking for fuel-efficient and powerful skid steer loaders. They offer skid steer loaders with multiple sizes having a capacity of 1600 to 3400 lbs.
However, new Holland models are not the top skid steer models in the market. But it is also a fact that you can get them at the most affordable prices compared to the other brands.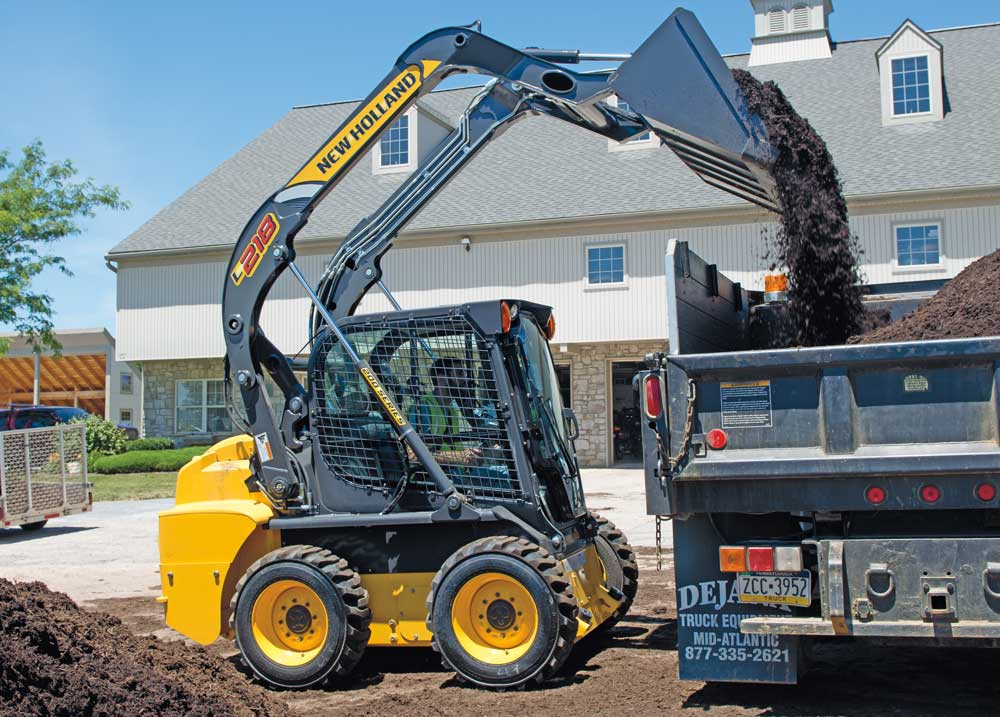 Conclusion 
These are the 8 best skid steer loader suppliers and brands around the world. However, as technology develops, skid steer loader manufacturing in China has also been quite popular. There are many Chinese manufacturers and suppliers that could supply high-quality skid steer loaders at very affordable prices. HIXEN is one of them that focus on skid steer loader manufacturing for over 13 years. If you have a plan for a new skid loader machine, why not have a try?
Choosing the right skid steer loader is not difficult if you know the requirements and different models available. If you want to purchase a reliable model of skid steer loader from a leading manufacturer, you can contact Us now. Also, you can browse our product category below, or send us an inquiry directly here.