Introduction
Nowadays, skid steer loaders are becoming job site favorites due to their high-powered, rugged, and heavy-duty structure. It is also known as the swiss army knife of construction sectors due to its multiple skid steer loader attachments.
This amazing equipment minimizes efforts and time while maximizing productivity. Thanks to the wide range of applications as well as flexibility, skid steer loaders are great equipment.
Just like so many types of construction equipment, skid steer loaders can also be equipped with different attachments. The attachments are responsible for performing different jobs on your site. But you must consider factors like specifications and dimensions of attachments before choosing them for your skid steer loader. 
What Are Skid Steer Attachments?
Skid steer attachments are installed into the hydraulic arm of the skid steer loader. Many attachments are designed for their unique purposes, such as earthmoving, excavating, drilling, dozing, snow plowing, and much more.
A skid steer with various attachments allows you to execute different tasks using only one machine. You just have to switch attachments from one task to another task and get the job done in less time with minimum effort.
It is important to consult with the skid steer loader supplier or your local dealer when choosing an attachment for a skid steer loader. Expert advice for attachments is given by inspecting what kind of job is required by the skid steer loader and by inspecting the machine model.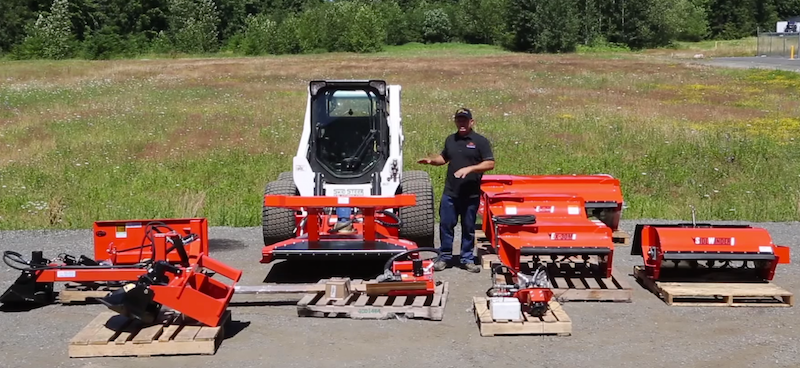 Are Skid Steer Attachments Universal and Interchangeable?
All skid steer attachments are not universal because there are many types of skid steer. Skid steer range in their capabilities and capacities. Some attachments are too much for your specific skid steer to handle. It is important to have a conversation with the dealer of your skid steer and its attachments about whether they will work together or not.
As in the above statement, most skid steer loaders can be attached with most of the attachments, but that doesn't mean they will work together.
How to Couple & Uncouple Skid Steer Attachments?
Coupling
Drive towards the attachment slowly and tilt the work plate forward to match the coupling assembly of the attachment.
The coupler should be lifted and tilted back towards the skid steer loader.
In a powered coupling, you should hold down the button which is placed in the cab until the pins are attached. You should exit from the cab and attach pins using the lever behind the coupling assembly in a manual coupling.
Make sure your attachment is placed by moving it up and down and dragging it backward and forwards along the ground.
Lift the attachment, check for any false movement, and check that all the pins have been engaged. Check your manual if there are any other instructions.
Coupling of hydro-mechanical attachment
You need to connect the hydraulic power if you want to couple it with a hydro-mechanical attachment. The steps below are given for how to connect auxiliary connectors on the machine to hydraulic lines from the attachment.
The operator should exit from the vehicle maintaining three points of contact at all times.
After cleaning the connectors, route standard flowlines along the hose guide, which is situated on the left lift arm. It is important to read the manual for correctly routing your attachment.
If your machine has connected under pressure coupling, then release the pressure by pushing the connection with the coupler and holding it for five seconds towards the machine.
Uncoupling
For uncoupling, you will have to detach coupling pins by pressing the button situated in the cab for powered coupling machines. For manual machines, you have to pull the lever behind the attachment.
Back your machine slowly away from the attachment. Hence you have removed the attachment.
What Are the Main Skid Steer Attachments?
You must know that the skid steer loader has many attachments. Some of these attachments are divided into further sub-categories. So you must ensure that you choose the right type and attachment.
For example, a bucket exists in so many types that you can use it to perform several jobs. So let's dig into some famous skid steer attachments for your skid steer loader.
Bucket
Buckets are used as attachments for performing different tasks such as scooping and moving dirt, smoothing out your dump of dirt, digger, etc. Bucket sizes range from 56 to 98 inches wide. Most common sizes are between 62 to 80 inches wide. Some of the bucket attachments used in skid steer are
Industrial grapple buckets
Low-profile buckets with cutting edge
Utility buckets with cutting-edge,
Multi-purpose buckets with spill guards with or without teeth.
Grab buckets that help you to grab several materials on the construction site.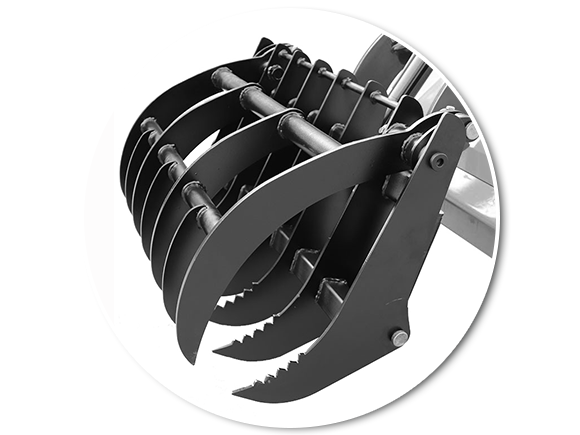 Hydraulic Breaker
A powerful percussion hammer that is fitted in a skid steer excavator is called a breaker attachment. It breaks up or demolishes hard structures such as concrete, rocks, and asphalt. The auxiliary hydraulic system from the skid steer loader gives power to the breaker to demolish or break things with high force.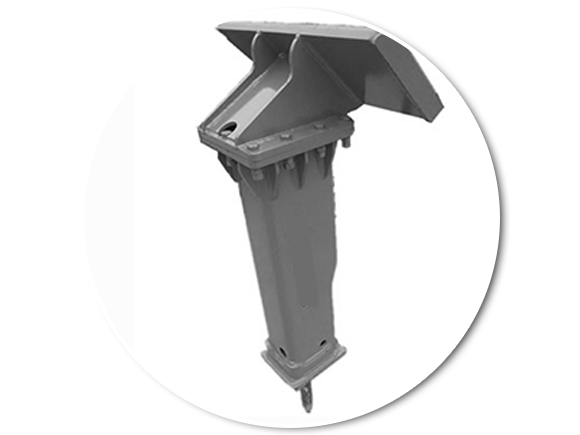 Forks
Forks attachments are used in skid steer loaders to do operations in warehouses, lumber yards, farming storehouses, and other material handling operations. With the help of a fork attachment, you can easily lift and move objects around. You can lift heavy loads efficiently and safely, for instance, logs, Concrete pipes, etc.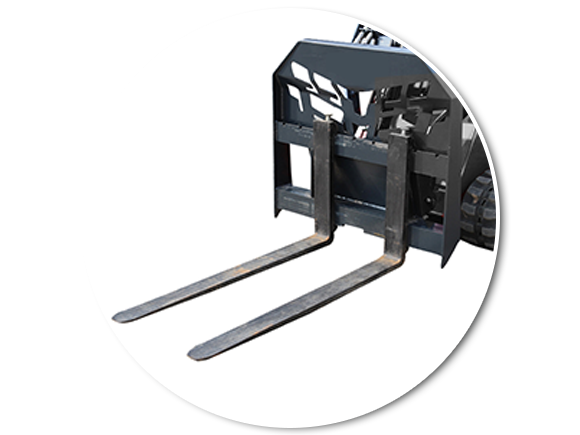 Grapple Bucket
A grapple bucket is known as one of the most versatile skid steer attachments. It can help you expand your skid steer's capabilities to the next level. It has the ability to carry awkwardly shaped objects. These objects can be piles of concrete, logs, and rocks.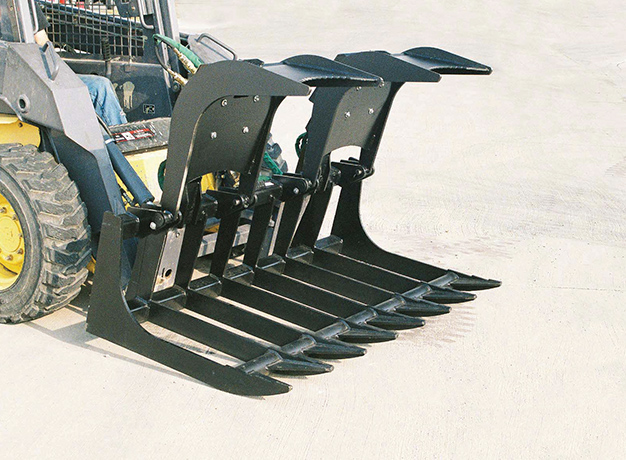 Planer/ Cold Planers
In skid steer loaders, cold Planer attachments are used for small and precise paving jobs. It is a multi-purpose work tool that performs many jobs in construction-related activities. Cold planers attachment performs jobs like removing or stripping traffic line paint and material milling. These types of attachments are a must for road construction jobs.
You must learn about a planer if you want the gnarliest attachment for your skid steer loader. This attachment can also be used with compact track loaders. You can use this attachment is applications that are listed below:
Implementing Eat up Concrete and Asphalt,
Mating Uneven Surfaces,
Removing Road Stripes,
Tapering Road Edges.
Cutting Drainage in Parking Lots,
Milling Manhole Edges,
Cleaning Up Around Larger Milling Machines.
Cold planers are compatible with hydraulic skid steer loaders. It has a working width of almost 18 inches and is ideal for residential or commercial lots and lanes, city roads, etc.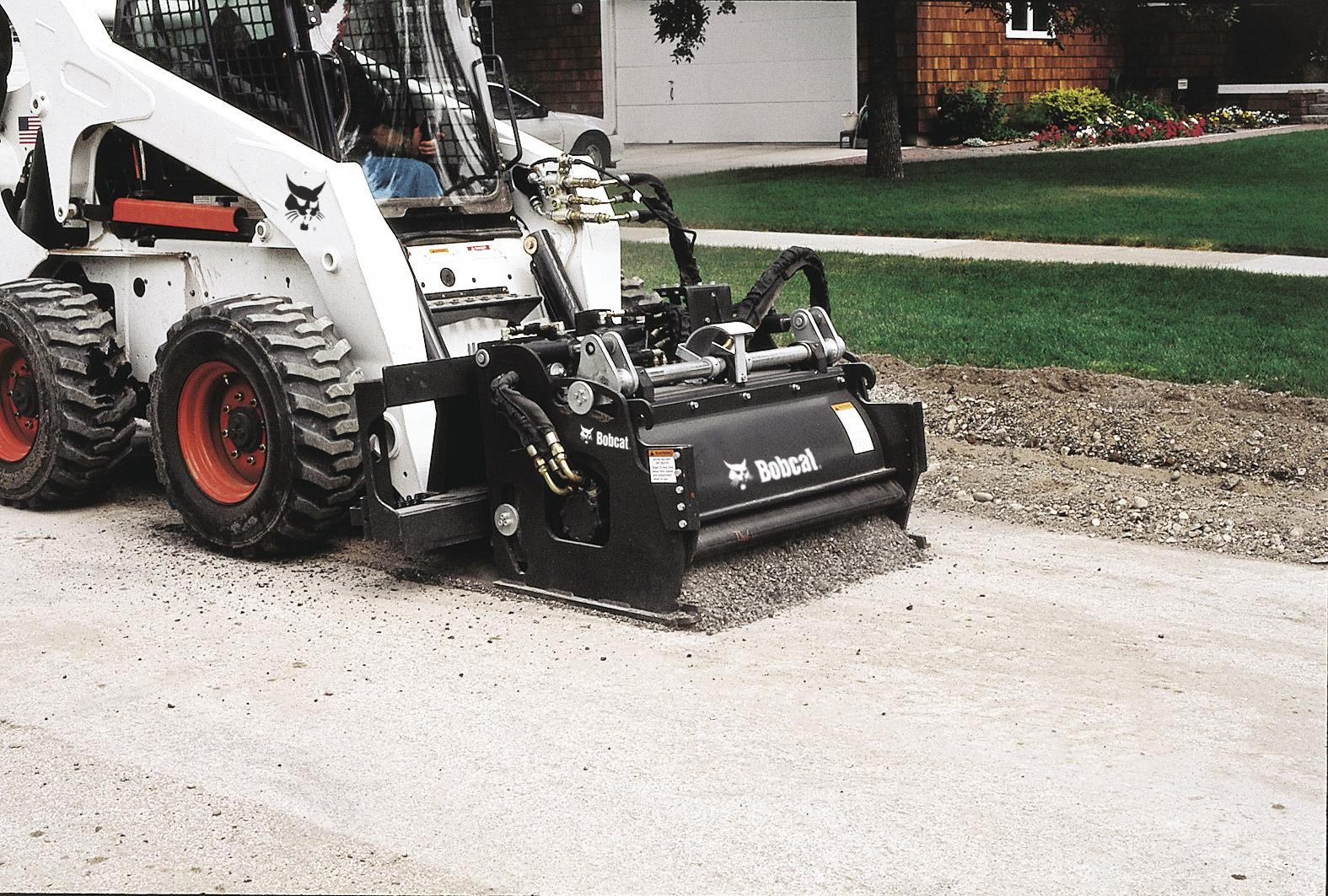 Spreader
As the name suggests, the spreader is used to spread materials like salt or soil on your surface. You can have either a salt spreader or a sand spreader attachment. It comes in handy in so many applications. Some most common applications of spreaders are:
Spreading Salt over an Icy Parking Lot.
Spreading Seed for New Turf Over a Large-Sized Area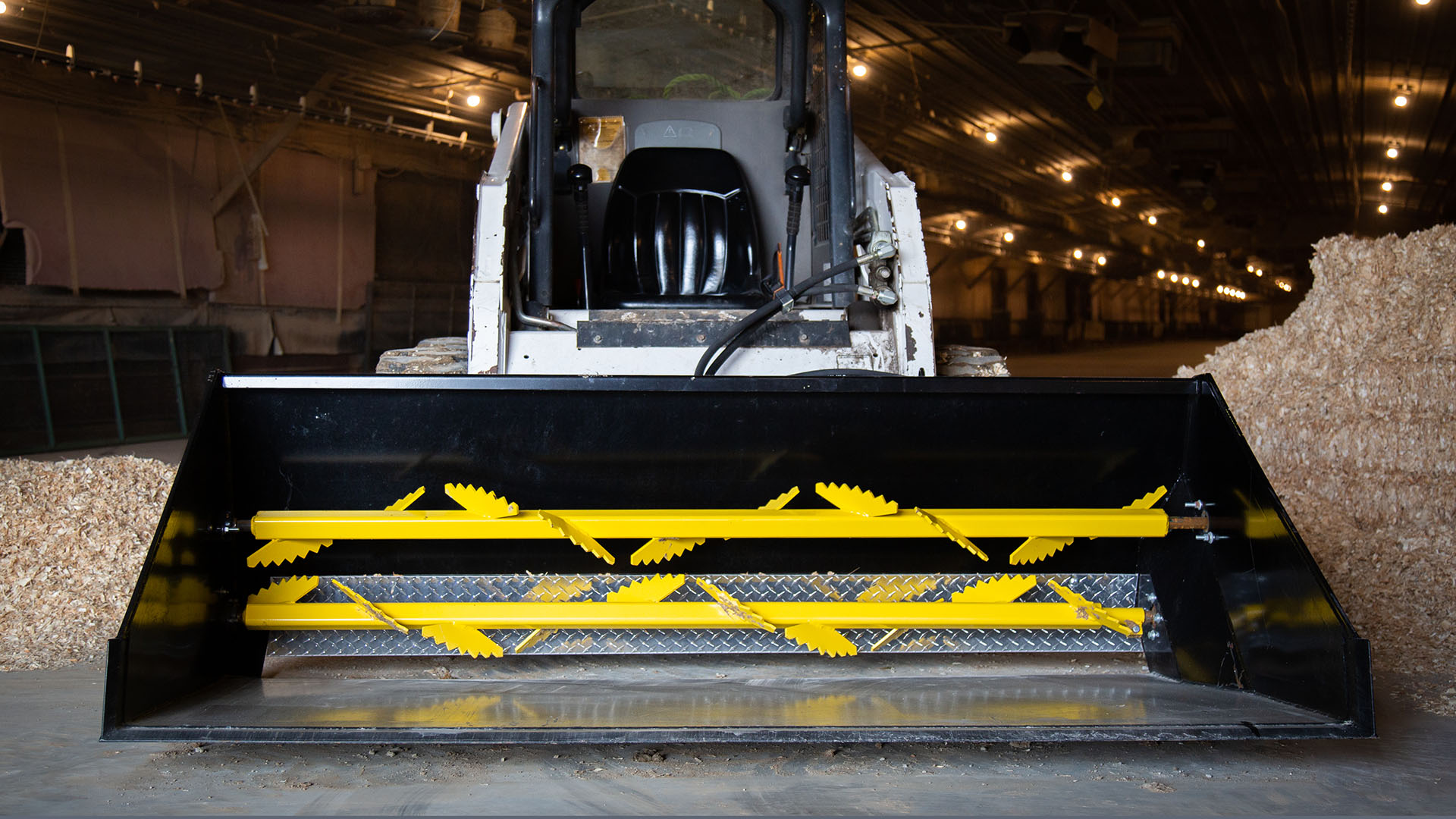 Stump Grider
Have you ever seen tree care professionals using some efficient tools? Well, most of these professionals also use stump grinders. Several homeowners and contractors also use a stump grinder that helps to remove a stump from their property. The stump grinder works with the help of a cutting disc that rotates to mulch the wood into small pieces.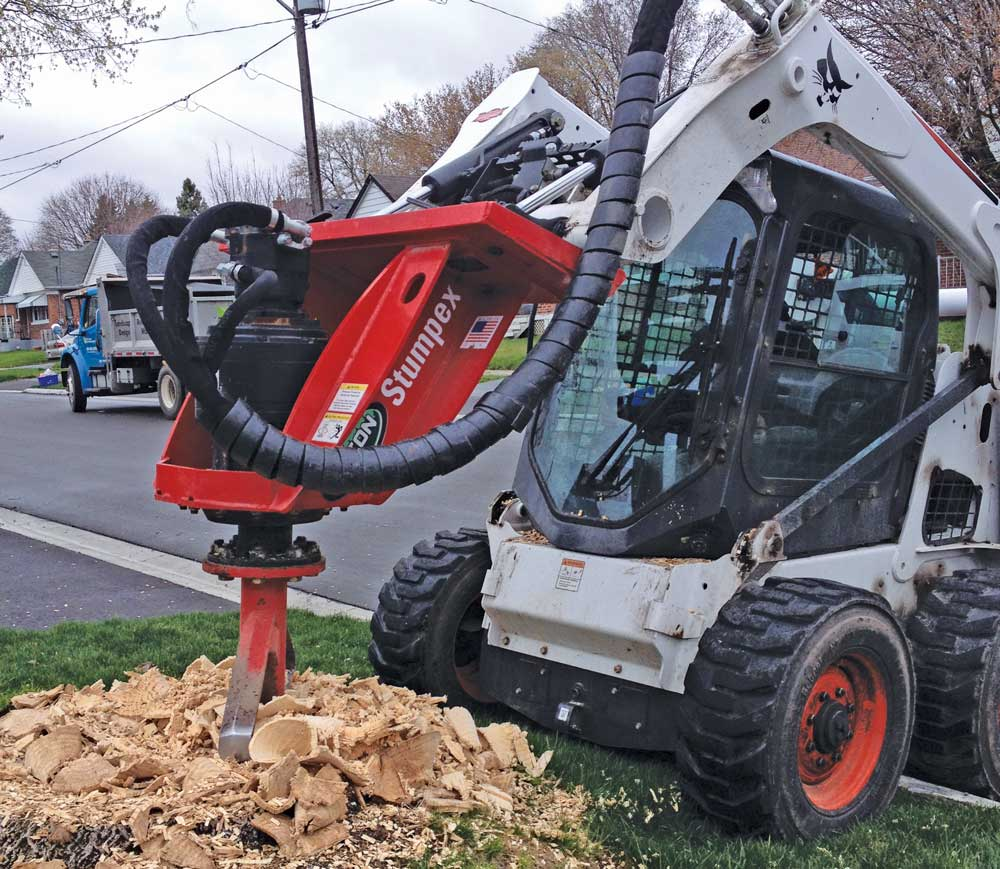 Flail Cutter
You must try a flail cutter with your skid steer loader if you are looking for some ideal tools to help clear derelict areas. It consists of flails that are t-shaped or y-shaped blades. These blades are attached to the long shafts. A PTO drive powers the long shaft. It runs parallel to the ground. While the blades are rotating, the biomass is shattered into pieces.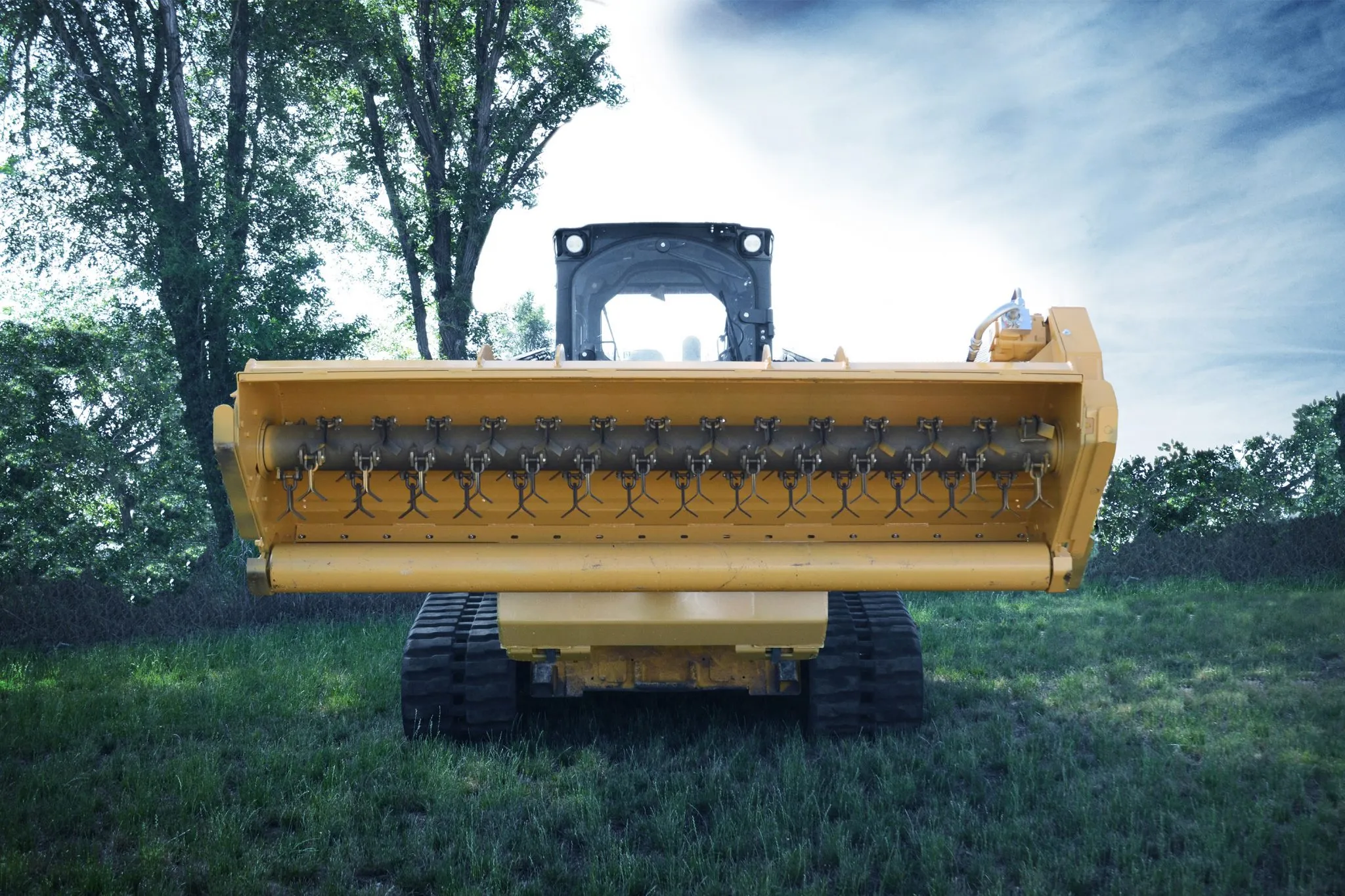 Backhoes
Using a backhoe attachment, you can convert your skid steer loader into a backhoe loader. When equipped with different sizes of buckets to choose from and smart backhoe arms, you can do many types of construction jobs.
It can perform hard duties such as digging footing, backfilling, drainage ditches, etc. Backhoe attachments are also useful when you have to do landscaping tasks.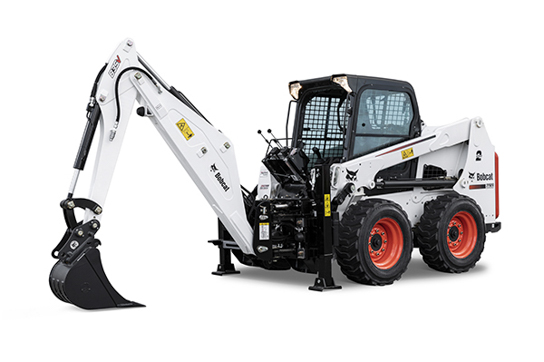 Brooms
Using brooms as an attachment for your skid steer loader can clean up more quickly. A pickup broom can easily sweep along fixed edges that are hard to reach. The brush head of the broom rotates and moves independently.
Utility brooms are also used as an attachment. They are fast and provide efficient cleanup. Their height is adjustable. Angle brooms have also been used as an attachment. They are used for cleaning streets and public places.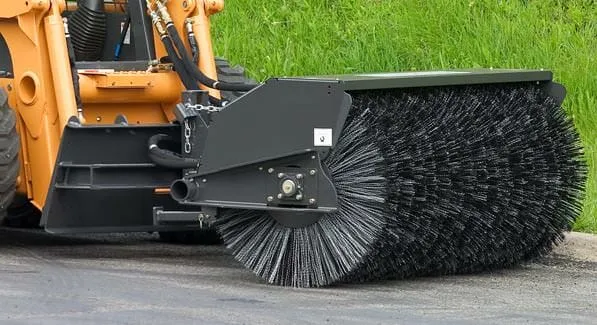 Mulchers
Mulchers are used for land management operations as an attachment for skid steer loaders. Mulcher provides high precision and control to the operator. Mulchers are equipped with a heavy-duty push bar to guide vegetation into the drum. Helical row teeth are also in the mulching drum for grinding up bushes and small trees in fine mulch.
Mulchers for skid steer loaders are available in high flow, standard flow, High flow XHP packages, and high flow XPS. Mulchers have different working widths, such as 49 inches, 62 inches, 67 inches, and 58 inches. Due to so many sizes, it is beneficial for your working area. Mulchers are also known as one of the versatile attachments of skid steer loaders.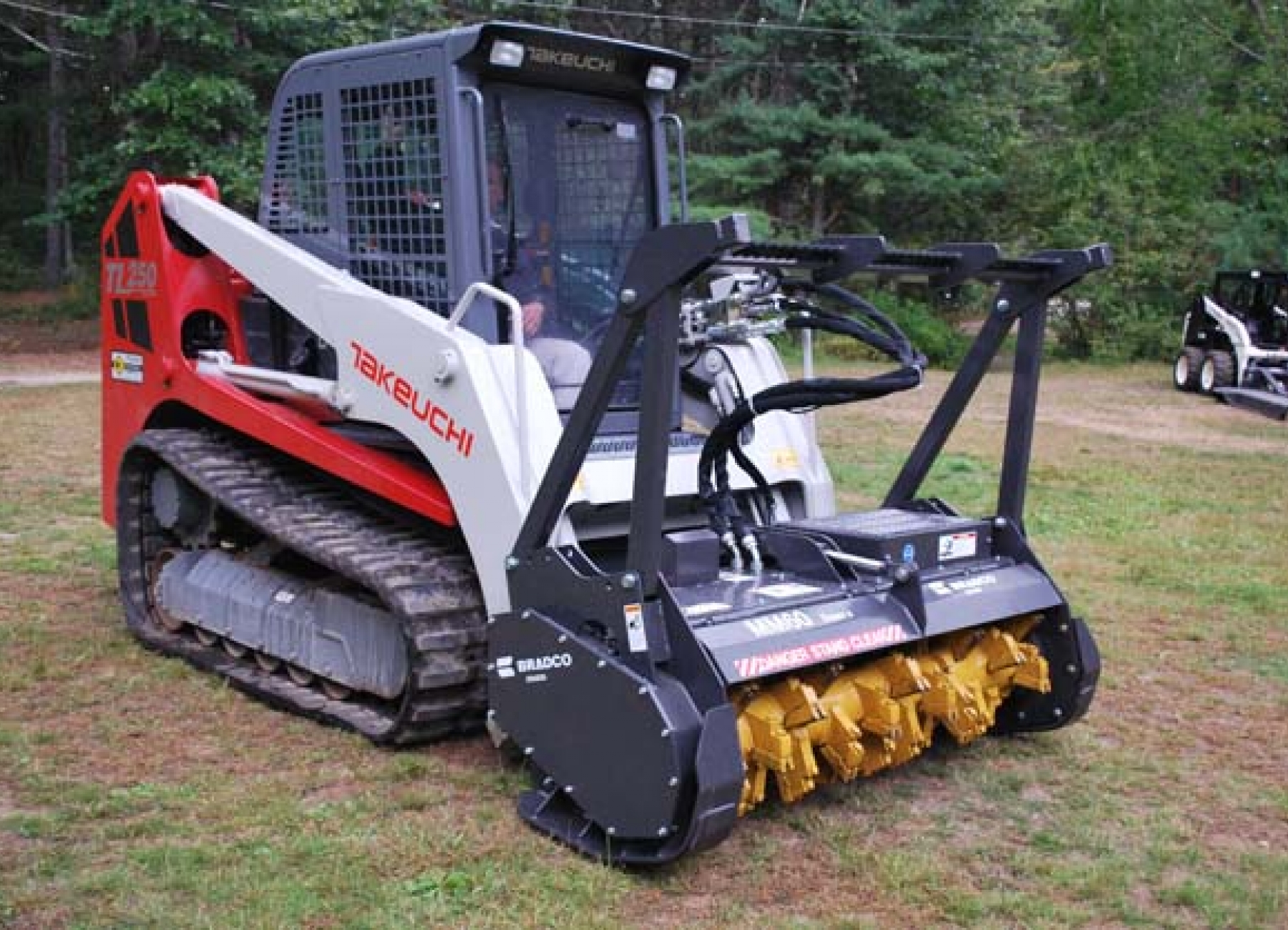 Hammers
In skid steer, loader hammer attachment is used for land development and demolition of earth. This attachment is operated hydraulically and can easily break through hard objects, for example, rocks, concrete, bricks, etc.
Hammer attachments have high-performance braking power. It can easily break quarry rocks and demolish hard earth or building materials for construction development. Hammer attachments used in skid steer loaders have a range of high-impact energy from 200 foot-pounds to 800-foot pounds. More energy means breaking becomes easy.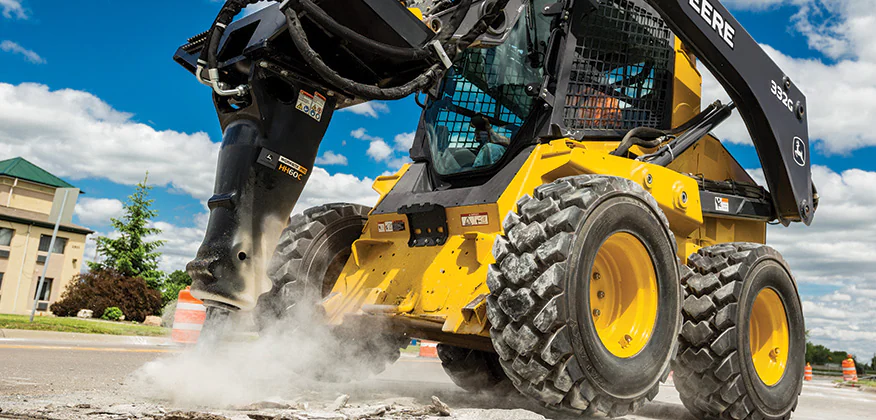 Snow Pushers
During winter, snow pusher attachments are used in skid steer loaders when the snow has blocked all the passing ways. As a result, it becomes really hard to perform daily life activities. Snow pusher attachments can clear snow from roads, driveways, parking lots, sidewalks, etc.
These types of attachments are designed to fold, roll and remove snow evenly. Snow pushers range in size in pushing width from 8 feet to 16 feet.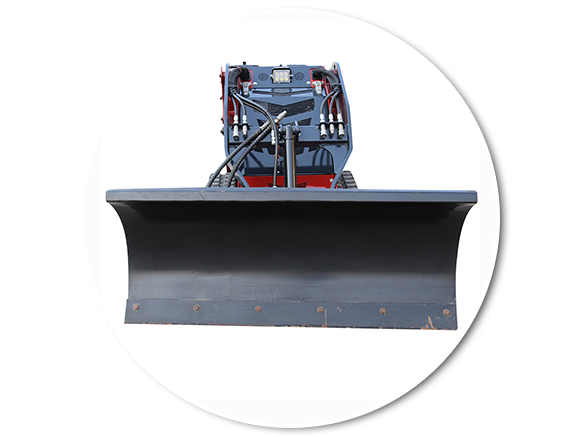 The interesting part about snow pushers is that they exist in multiple types. In fact, a snow pusher is one of the types of snow attachments for your skid steer loader. Some most popular snow attachment types are listed below:
Snow/Light Material Buckets
Snow Pushers
Snow Blowers / Mini Snow Blowers
V-Snow Blades
Hydraulic Snow Blade Pushers
Angle Snow Blades
You must know that each of these types consists of unique pros and cons. For example, it is very cheap and simple when you see snow or light materials buckets. But this attachment has some overloading issues.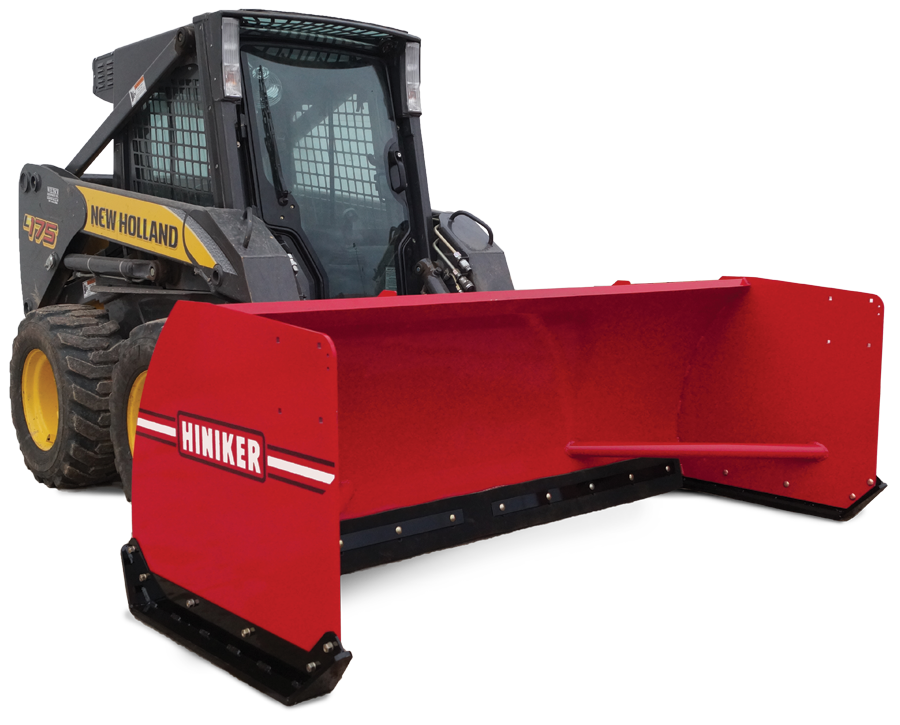 Augers
For powerful drilling performance, you can use an auger attachment for a skid steer loader. They can easily dig holes for fences, footings, trees, etc. Hydraulic augers range from a minimum of 815 ft pounds of torque to a maximum of 5000 ft pounds of torque.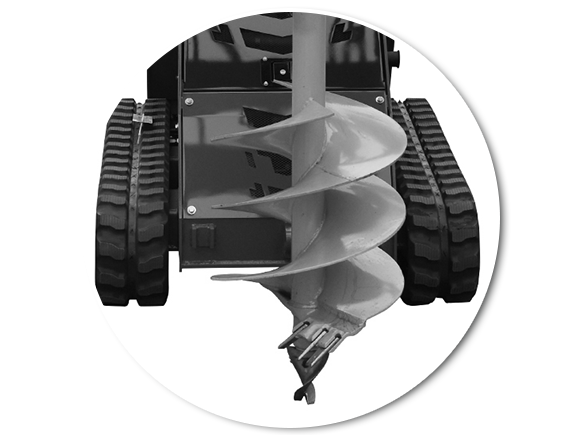 Trenchers.
Trenchers, as an attachment for skid steer loaders, are used for landscaping and general construction. Using trenchers, you dig holes for footings, irrigation lines, electrical lines, or drainage ditches. Trenchers come in different sizes according to dig depth, for instance, 36 inches, 48 inches, and 75 inches.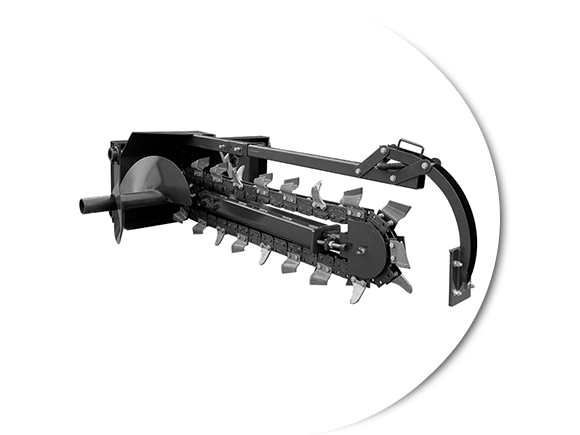 Rakes
One of the useful attachments of skid steer loaders for the process of agriculture, landscaping, and general construction is a rake attachment. Rakes come in different sizes, from small to large size. Types of rake attachments are given below:
Landscape rakes
Power box rakes
Industrial rakes
Excavator rakes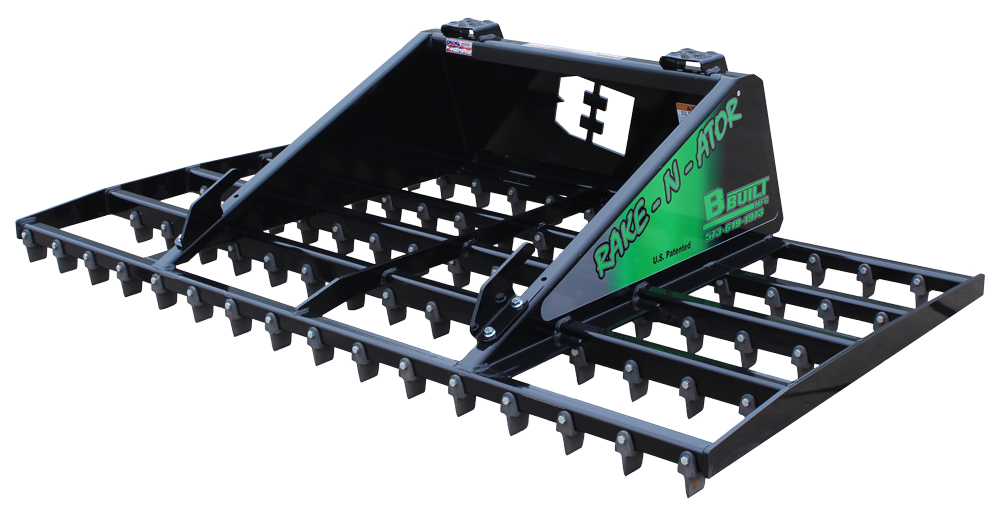 Tillers/ Rotary Tillers
Tillers are used as an attachment for the skid steer loader. It saves effort and valuable time in preparing the soil for seeding or planting gardens. It breaks up hard and tough soil or ground. Making smooth surfaces with a professional landscape finish. Landscape tillers are in two sizes
54-inch width
743-inch width.
One common type of tiller is a rotary tiller which works through the rotatory force and prepares the soil.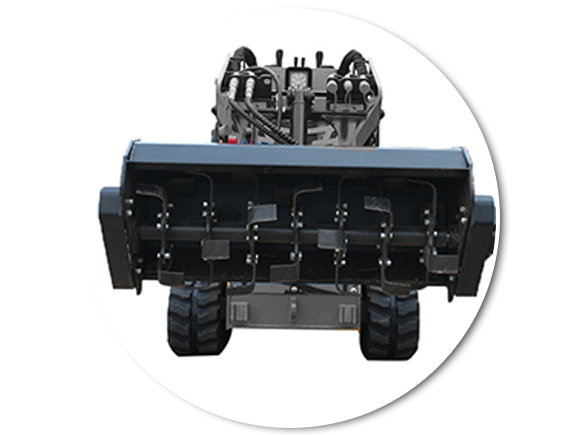 Brushcutters
Brushcutter as an attachment is used to remove over-growth cleanup and lot clearing easily and as well as efficiently. Blades of brush cutters can cut up to 8 inches in diameter, meaning cutting off small trees is not a problem. Brushcutter attachment can mow up tall grass very quickly.
Sizes of brush cutters are from 60-inch cutting width to medium 66 inches to large up to 72-inch cutting width.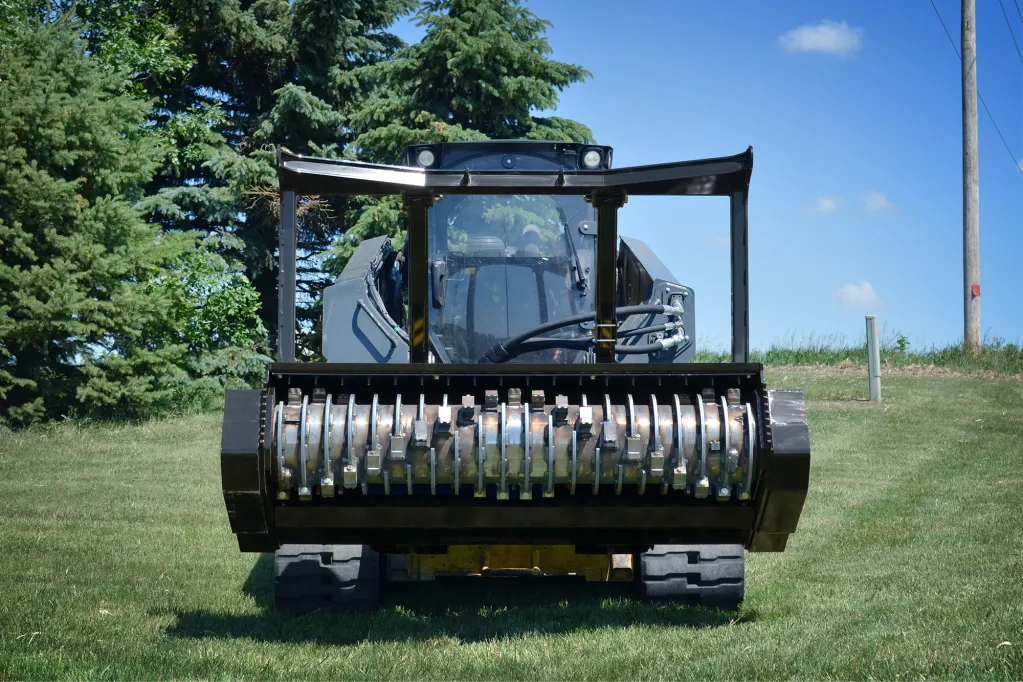 Saw Attachments For Skid Steer Loader
Saw attachments are very important in construction projects. These attachments can easily be cut through hard materials. Saw attachments are used during demolition projects and road construction projects. These are specially designed for cutting concrete, rocks, roads, asphalt patches, and road expansion joints. Some of the saw attachments are given below.
Tree Saw Attachment
Concrete Saw Attachment
Rock saw attachment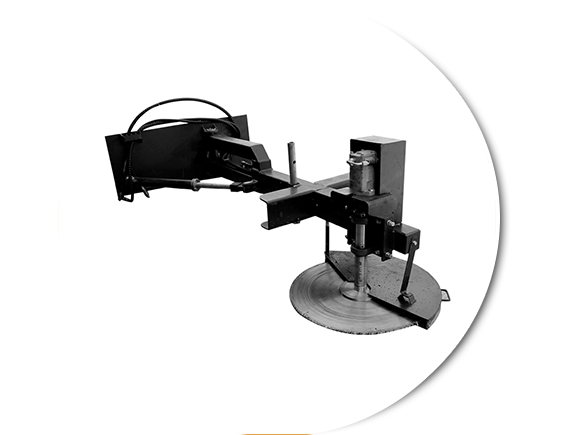 Bale Squeeze
It helps you to handle square bales or bale packs by equipping to the skid steer loader. It is interesting to know that a bale squeeze is designed with long arms. These attachments are also considered to be ideal for loading and unloading trucks. You must try bale squeeze if you want an excellent attachment for handling wrapped bales.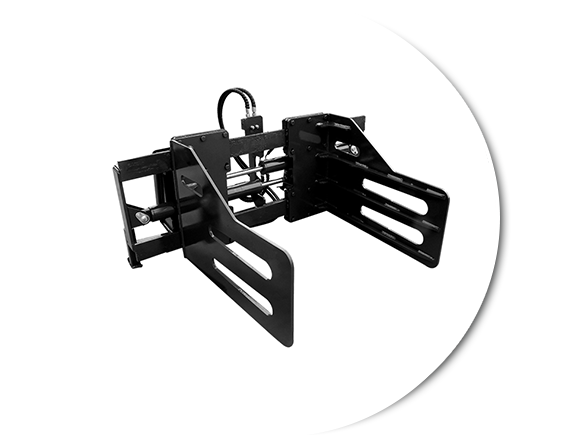 Tree Shears
In some cases, you may want to harvest unwanted bushes or trees. Doing this task manually can be time-consuming. Therefore, tree shears attachments are designed for skid steer loaders that make your work easy. You can efficiently clear wooded areas by using tree shears.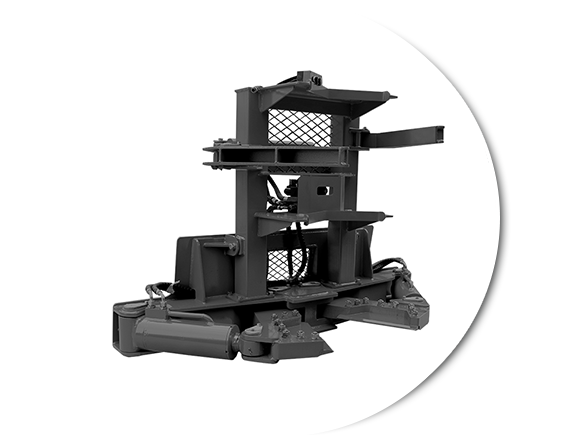 Small Digging Arm.
A small digging arm is helpful when you want to dig with the help of a skid steer loader. You may also hire people to dig holes at construction sites, but it can be too time-consuming. Moreover, it will also cost you money.
At the same time, you can use a small digging arm with your mini crawler skid steer loader to dig a hole within no time. Make sure you choose the right digging arm.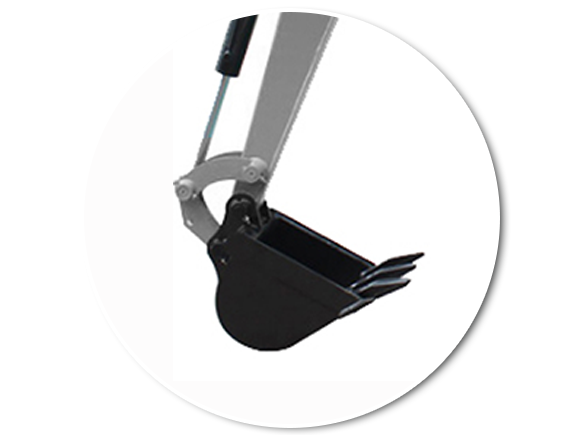 Dozer Blade.
The dozer blade is the most used attachment when you want to move heavy materials across your construction site. The best part about them is that you can use them to level and grade your ground's surface. This process is useful when you are preparing the surface to pour concrete. It exists in the following types:
6-way blade
4-way blade
Multipurpose blade
Material spreader
Feed pusher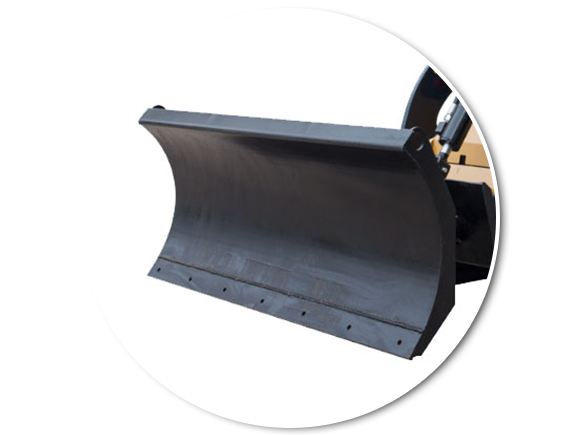 Road Sweepers
This attachment helps us to clean the road by sweeping out all the debris and dirt. But you must know how it works. Well, it collects all the dirt and then helps you dump it. The best part about this attachment is that you can clean, collect, and dump the surface in both forward and reverse motion. The sweeper comes under the category of brush attachments.
There also exists a gutter brush that gives increased performance.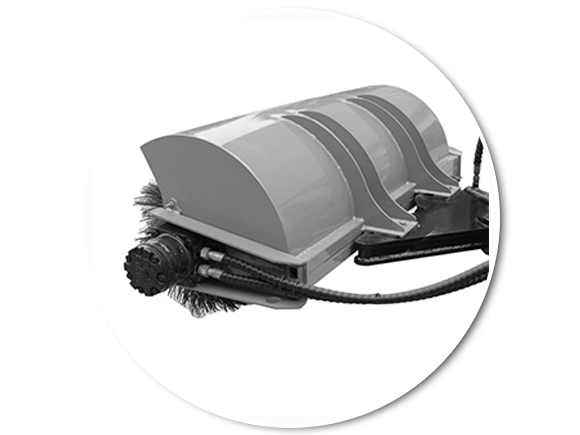 Levelers
Leveler is another commonly used attachment that engineers use for leveling purposes. For example, if a pit is in the ground, you will have to fill the material and level it to the surface level. This process becomes less time-consuming when you use a leveler attachment with your skid steer loader. It also helps to smooth the surface for sodding and seeding.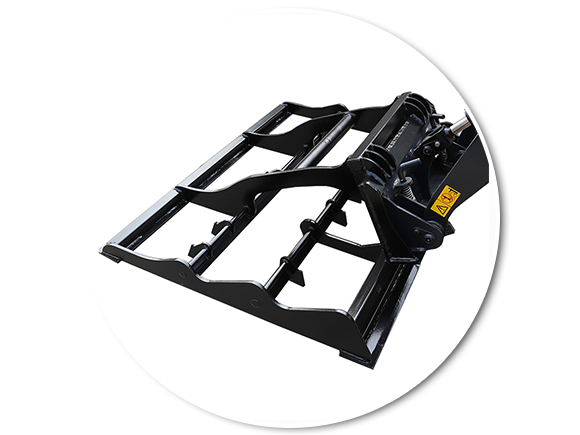 Conclusion
Just like different other construction equipment, skid steer loaders are also known to be the most useful ones. If you want to maximize productivity and minimize time, you must choose the right attachments.
But to choose the right attachments, it is always necessary that you consider various factors. For example, choosing an attachment with a larger weight can cause injuries.
Moreover, if you are not able to decide which attachment is right for you, you should talk to an expert. But in this case, it is better to talk to your skid steer loader manufacturer. Some brands set particular measurements for their equipment. So it is better to buy attachments from the same brand than choose the wrong ones and waste your money.
Contact Us now if you want to purchase a reliable skid steer loader or its attachments from a good Chinese manufacturer. We are always here to help our clients.