Introduction
In a construction site or construction business, you should know about the importance of a skid steer loader. This skid steer plays many roles in construction sites, from demolishing grounds to clearing grounds. According to contractors, a skid setter loader saves money in construction as it can also do many small jobs.
Skid steer machines have high maintenance costs, so people tend to buy at a cheap price, but then they will be of low quality and hence will wear out quickly. Buying high price skid steer loader is also a mistake. So it takes an expert to buy a high-quality skid steer machine at an affordable price.
Some people give up the idea of buying or renting skid steer machines because of their maintenance costs. You should not be one of those guys after reading this article. In this article, we will find out how to buy the best quality skid steer machine at a low price.
Which Factors Affect the Prices of Skid Steer Loaders?
Many factors affect the price of a skid steer loader. Some of the factors are given below.
Key Components
A key component of your kid steer loader can help you guess the prices. Some of the key components are maximum operating weight, hydraulic system, the engine of your skid steer machine, etc. These components mentioned above can affect the cost and as well the performance of your Skid steer machine.
It will be cheap if you only wish to buy a Skid steer machine for digging purposes. It will be expensive if you want to buy a skid steer machine for a powerful job such as trenching, landscaping, etc. As for powerful jobs, you need to have a powerful engine.
Brands Awareness
Thorough research should be conducted to find the cheapest Skid steer machines. One of the tips is to research some brands and know about their cost. According to dealers, brand awareness guides us through different costs for your skid steer loader.
For example, buying a branded bag from Gucci will be more expensive than buying a bag from a local store or a lower-rating brand. The same is the case for your skid steer loader.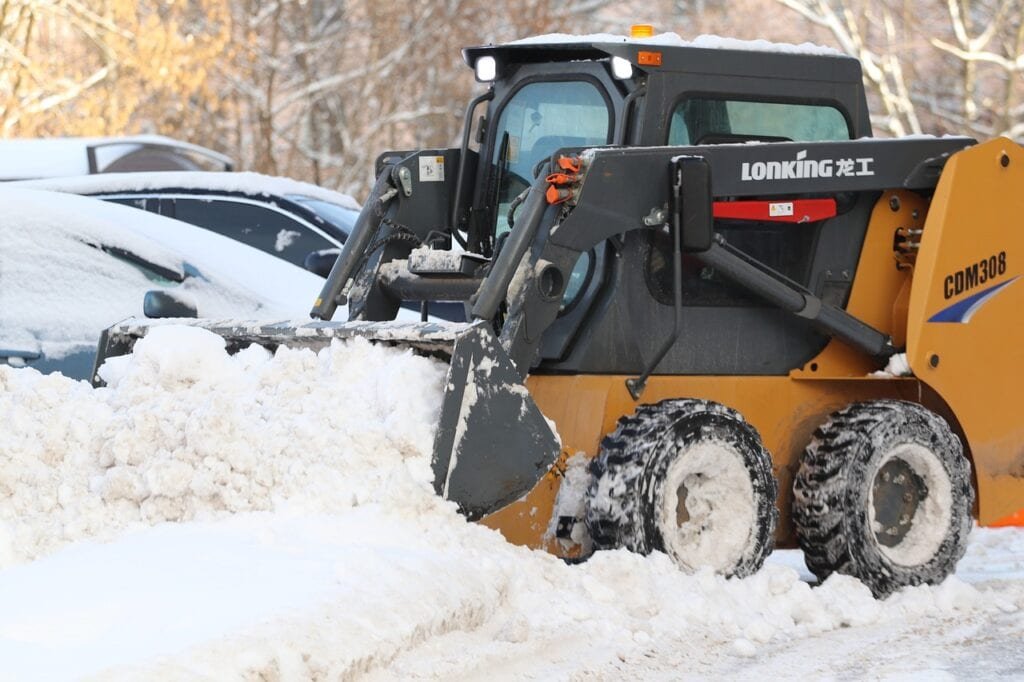 Additional Features of the Best Skid Steer Loader
If you want to do powerful jobs, you will need a powerful model. So you need to have powerful components for the skid steer equipment. If you want to do your work with precision, you will need to add some additional features.
Buying the cheapest skid steer equipment will not fulfill all of your requirements, such as dig depth and power. So it is important to have additional features to meet all requirements but having extra features means extra money.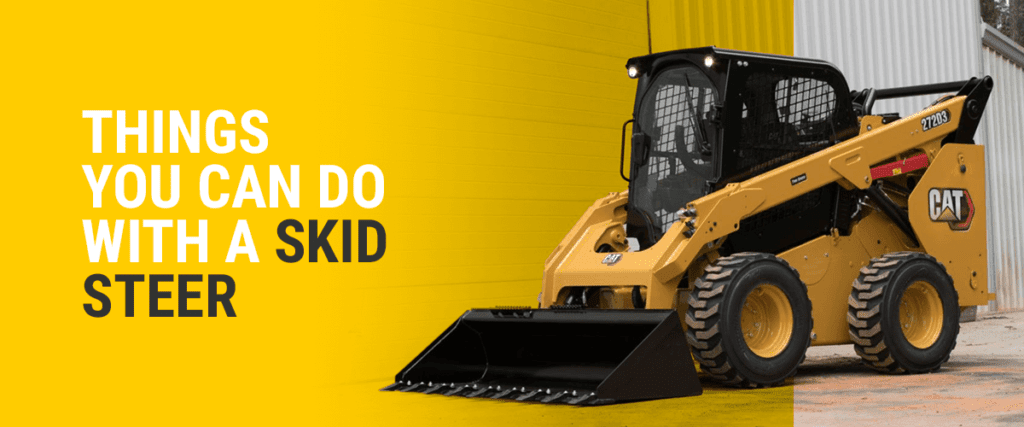 Maintenance and Repairement
A skid steer loader's maintenance and repair frequency also play an important role in cost. When you buy the cheapest skid steer machine, you know its quality is poor, so maintenance costs will be very high. When you buy expensive skid steer equipment, you will still spend more on its maintenance. So you should be clear about the machine upfront and maintenance costs.
Which Factors Determine the Reliability of Your Skid Steer Loaders?
Many factors determine the reliability of your skid steer equipment. Some of them are given below.
Source:
You know that having a big brand name on your skid steer loader will increase its price. So when you buy your Skid steer machines from big brands, it will cost you higher, but you have higher reliability of skid steer loader.
Large companies make efforts to produce high-quality machines to keep their reputation on the line. They do not manufacture low-quality products as their brand's name is on the line. So if you buy a high-quality machine, you must buy from a famous brand.
Standardized Production
The quality of the product and standardized production determine it's the reliability of the product. It is expensive if your skid steer loader fulfills all the requirements of quality checks and standardized production.
You do not need to worry about reliability if you have a good manufacturer. You must check the replacement and return options when buying a skid steer loader.
Industrial Designing
Industrial design is one the most important factor in determining the reliability of your skid steer loader. Your Skid steer machine may have many features but does not have a good design. If you want your machine to be reliable, you must have a reasonable industrial design. The design of your skid steer determines its dependency and sturdiness.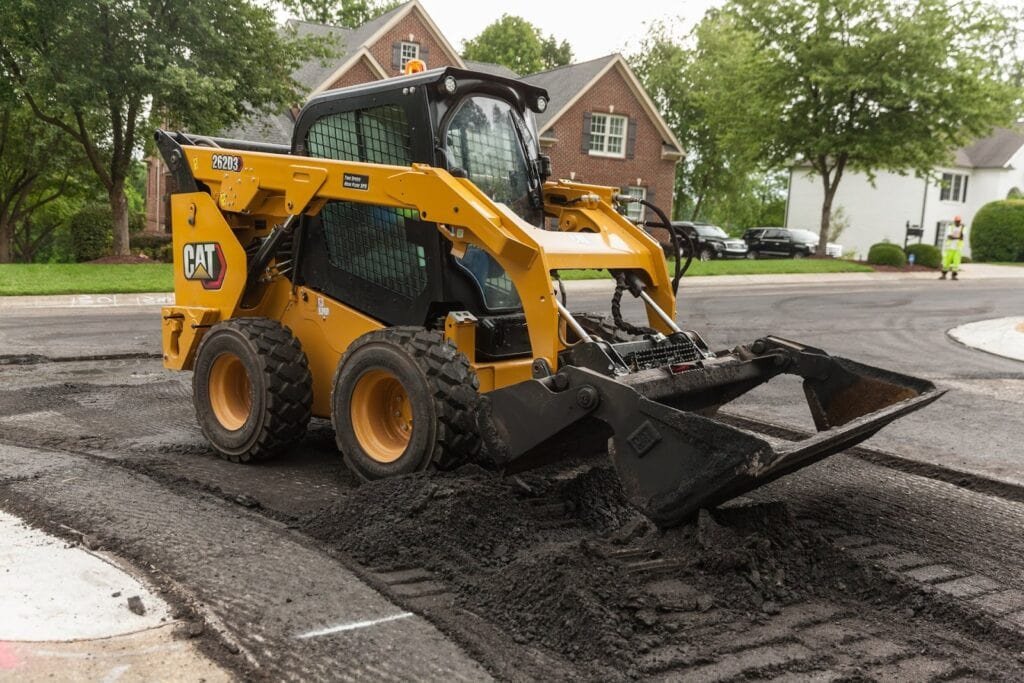 Emissions Standards
Many reasons affect the performance of your skid steer excavator. One of the reasons is emission standards. Emission standards affect performance as well as robustness. There is less maintenance cost for your skid steer loader if it has good emission standards.
Cheap Skid Steer Loaders – How Affordable Prices Are in 2022?
Skid steer loader can also be rented for 50 dollars per hour to 150 dollars per day to 1100 dollars per month. But if you want to buy a skid steer loader, you will not invest between 37,000 dollars to 65,000 dollars.
If you need to clear debris or move earth Skid steer machine is your good friend. Skid steer loaders with backhoes, boom lifts, and bulldozers can help cut your difficult project into an easy one. These are very versatile. There are many attachments you need to purchase.
Skid steer machines are highly versatile. You can buy a range of attachments to make managing nearly any task imaginable much easier.
What's the Best Skid Steer for Sale?
In the skid steer loaders market, you probably have a lot of work that needs to be done. Accordingly, lifting abilities and size is essential when considering this versatile piece of equipment. It is not difficult to tell which skid steer is up to or not up to the task. Top-selling brands have the best Skid steer machines. You will find most of them here.
One of the most demanded is the S660 Bobcat skid steer loader. It has a high lift and dumps weight. It has a 74-HP diesel engine, which can be used for landscaping and construction related.
Due to its eco-friendly structure, John deere is yet the most demanding Skid steer machine. 332G has an operating capacity of 3150 pounds, the biggest skid steer. Caterpillar 262D is also one of the popular skid steer loaders and has been a top seller for many years. It has an operating weight of 2700 pounds but can lift most pallets.
Case construction equipment SV280 is also one best Skid steer machines. It has the best features, for instance, bucket breakout force, torque, and hydraulic flow. It is the pick because of its premium specs.
Bobcat Skid Steer Loader
Among many contractors, the bobcat is very popular. Heavy equipment attachments such as hydraulic hammers are also used in bobcats. Skid steer loader owners said they wanted increased productivity, improved visibility, and simpler customer service.
The new skid steer loader of bobcat starts at a price of $20,000. Large models have a cost of around $60000. But buying a used one is gonna save you money.
By leasing bobcat equipment, money can also be saved. Leasing a 2018 MT85 Bobcat of price $26950.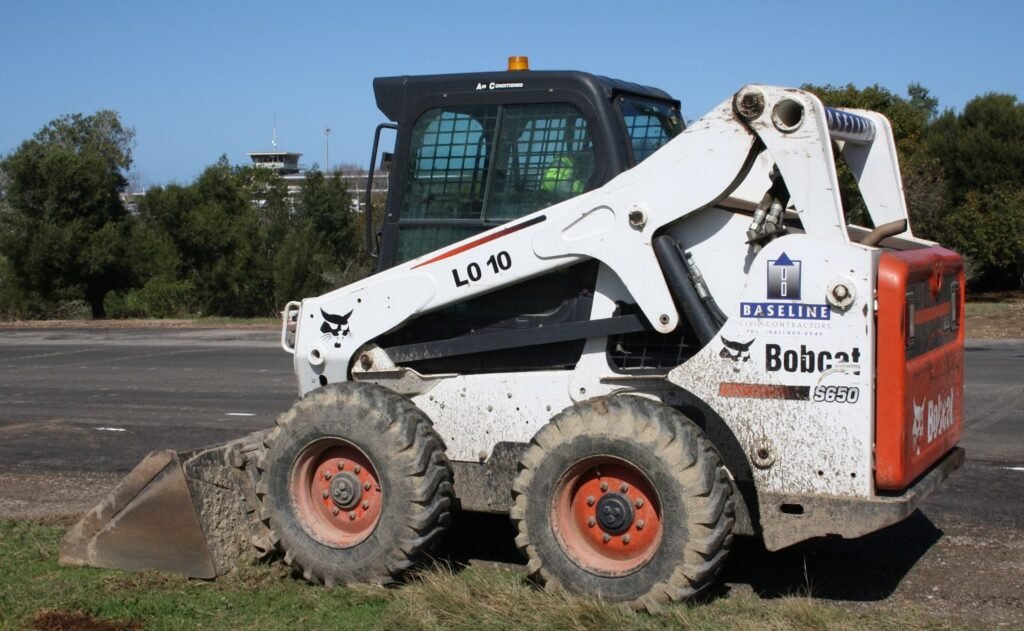 John Deere Skid Steer Loader
Just like many other brands, the costs of a John deere skid steer loader also depend on its model. The cost may vary depending on which model you purchase. Moreover, it also depends on which supplier you choose or where you are purchasing the model. For example, a local seller may sell this equipment at a low price as compared to the international one.
The price range of a John deere Skid steer machine lies in the range of $15,000 to $80,000, depending on model and features.
Caterpillar Skid Steer Loader
Caterpillar is also popular for its amazing Skid steer machines and attachments. However, the attachments of this skid steer loader are a little too much. The average cost of a new caterpillar skid steer loader is $15,000 to $50,000 or more. But a used skid steer loader can be bought in a range of $7,500 to $12,000.
What Is the Cost of Annual Maintenance?
Operating costs should be considered. On average, skid steer loaders operate for at least 750 hours per year. Rubber tracks can last up to 16,000 hours, depending on the area used. On a rough surface, it should be down in 900 hours. Tracks on soft terrain last longer.
Tracks of skid steer loader depend upon the work environment. For instance, tracks will last much longer if you use them on the sand. However, some parts, such as sprockets and other moving metal parts, will wear out because sand is abrasive on metals.
Narrow-width tracks have a cost of around $2,800, while wide tracks cost up to $3,600 bobcat T190 skid steer loader. If you need to replace a sprocket, it will cost about $800. The bucket of the Skid steer machine lasts very long. But if you need a cutting edge each season, it will cost around $300.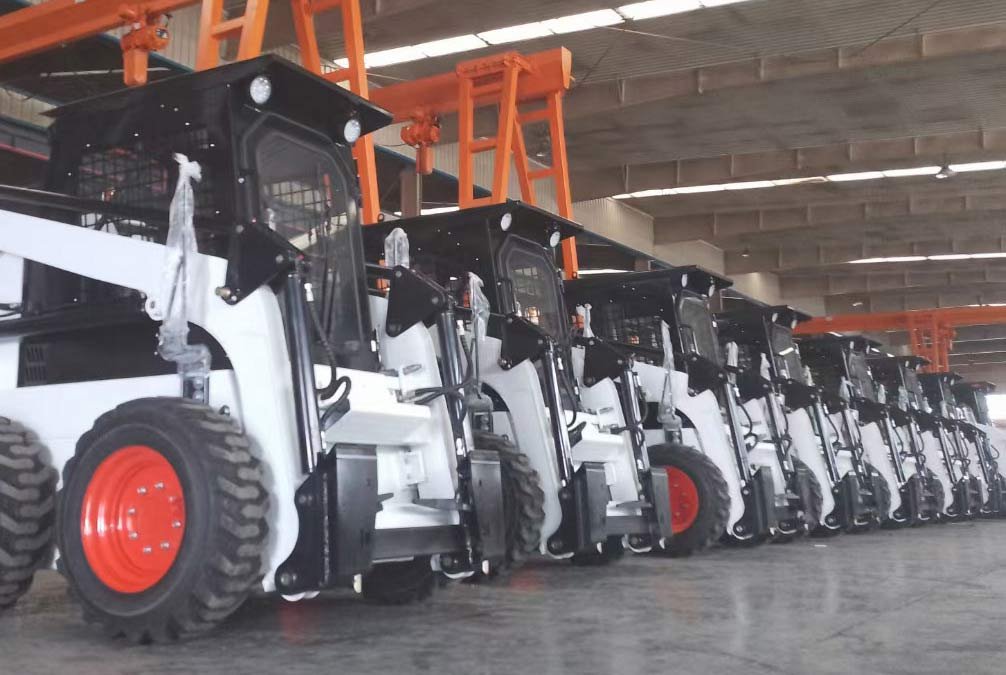 Conclusion
Finding the cheapest skid steer loader may seem complicated, but it is pretty easy. All you need to have is a good awareness of different brands. Even some new brands from China are selling their new skid steer loaders at a low price as compared to the famous brands. Contact Us now if you are also looking for a good quality Skid steer machine at the lowest price.