Introduction
Before moving forward, we must realize that China is known for its largest exporting services. People prefer purchasing Compact Skid Steer Loader from China due to so many reasons. Sometimes, they purchase because of low costs, or sometimes it is because of high customization options. However, we will explain all these things in more detail in the below sections.
Chinese suppliers have a strong infrastructure to build high-quality mini skid steer loaders. Moreover, the government has also taken steps to invest in a strong infrastructure. As a result, an exceptional increase in the country's development activities occurred. At the same time, the opportunities for businesses have also increased in the country. The industrial and construction sectors also made huge progress since more people have started businesses.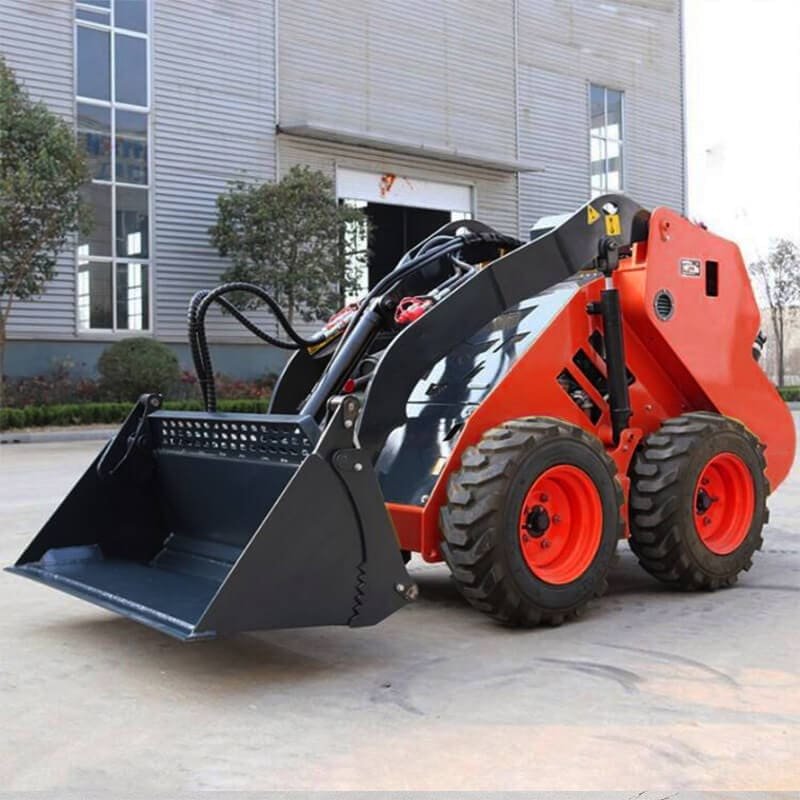 The best part to know here is that the Chinese government made favorable policies for business owners. Those policies are supporting businesses in a much better way. Moreover, they support sustainable development and favorable taxation rate. 
Overall, the support of the government is something that is making China the best place to purchase.
In this article, you will learn about the benefits and risks of purchasing skid steer loaders from China.
So, let's begin our journey by knowing the compact skid steer loader, its pros, cons, and application.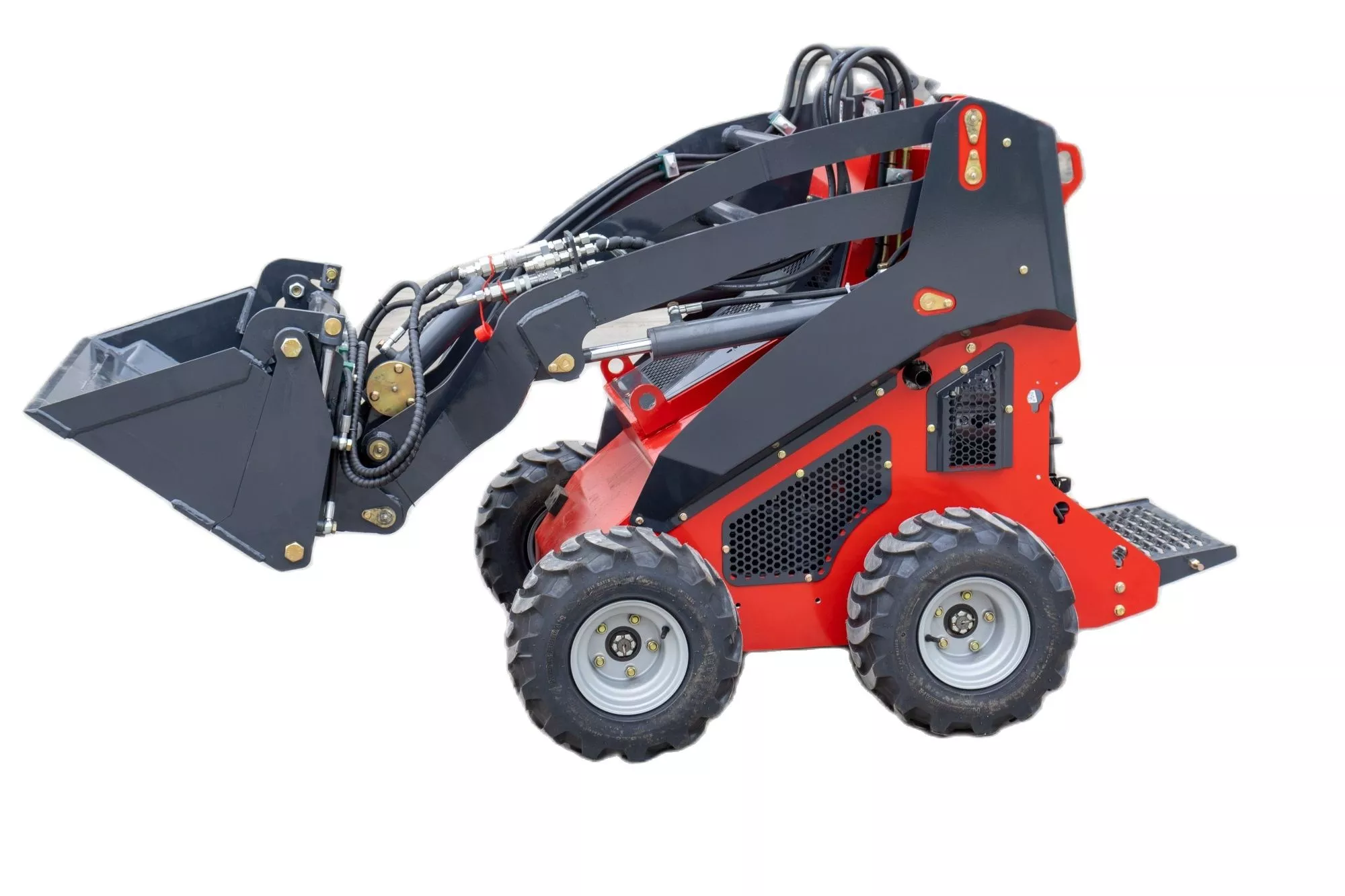 What Is a Compact Skid Steer Loader?
A compact skid steer loader is the most used construction equipment. It paves the way for saving costs and time by performing multiple jobs. It is interesting to note that the compact skid steer loaders come with tracks and wheels.
Choosing the right version depends only o your requirements. There come situations when you have to prefer one over the other.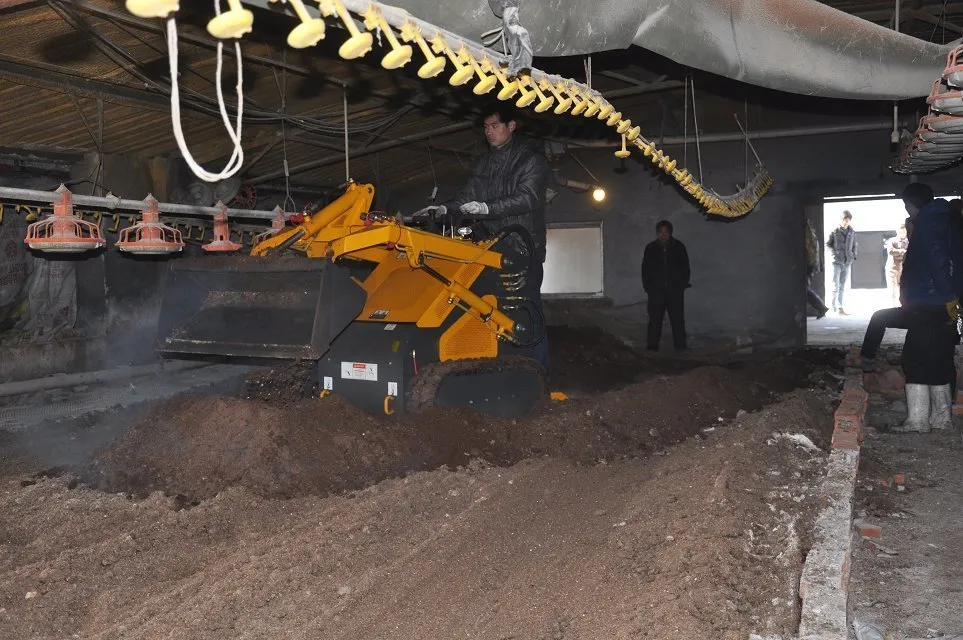 Compact skid steer loader accesses tight spaces without any complications. It is an engine-powered and rigid-frame machine that you can attach to multiple attachments.
You must be thinking about how a machine can perform so many tasks. This is because you must attach multiple tools to a compact skid steer loader. These tools help to perform different tasks.
Let's check a compact skid steer loader's advantages and applications.
Advantages
You must know that a mini skid steer loader is one of the most versatile pieces of equipment. You can use it for general construction, road works, agriculture, and landscaping work. These compact loaders are ideal for working on rough and flat surfaces. Moreover, they give you high speed as well as improved efficiency. 
The wheeled compact skid steer loaders have low maintenance costs than tracked skid steer loaders.
Here are some other advantages of skid steer loaders:
Less cleaning and servicing time.
Lower price tag by as much as 25%
Greater bucket capacity
A broader range of attachments
Increased hydraulic power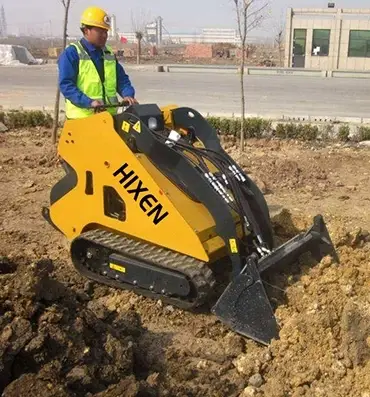 Applications
First of all, you must be very clear that compact skid steer loaders are versatile equipment. The applications may vary depending on which type of skid steer loader you use.
However, some most common applications of skid steer loader are listed below:
Snow, Dirt, & Mud Disposal
Skid steer loaders are considered great equipment for carrying material from one place to another. For example, you must have seen that construction sites require the disposal of materials.
The workers need to clear the path for new material. Doing it manually can consume a lot of time. However, skid steer loaders are ideal for this work.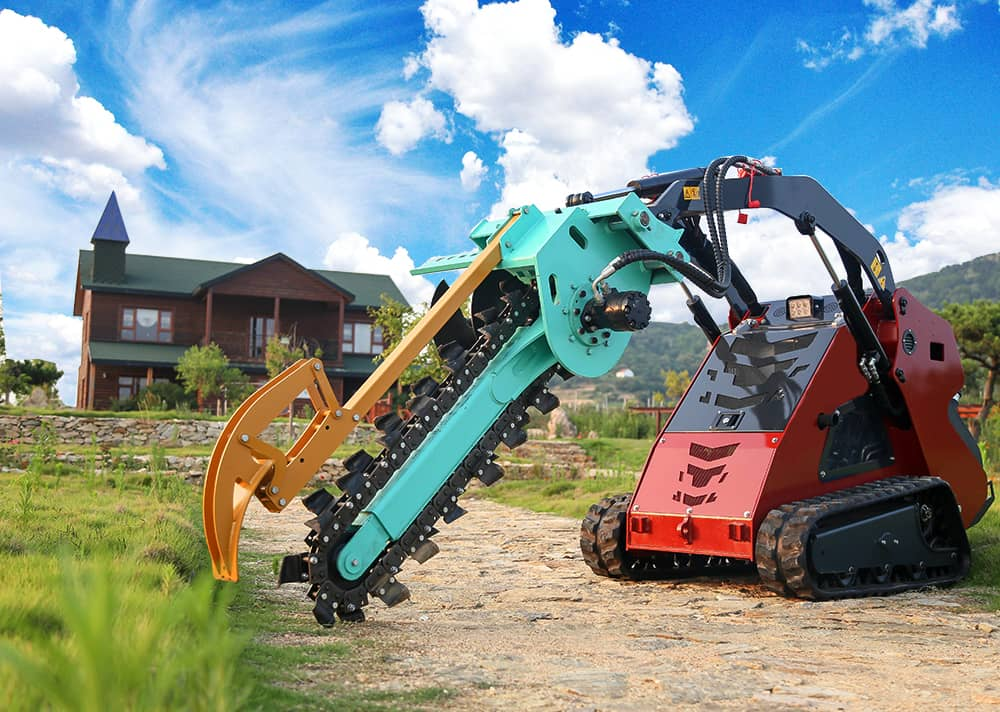 Moreover, you can also use them as a great tool to dispose of snow in winter. Apart from that, other applications are also listed below.
Tilling
You can use skid steer loaders to till the land. The best part to know is that you can do it without harming the plants. However, make sure you choose the right skid steer loader model for this job.
Digging Trenches
Digging trenches is one of the most critical activities at construction sites. The trenches are planned for material placement, pipeline arrangement, and other purposes.
No matter the trenches' purpose, a compact utility loader will make the work easier for you.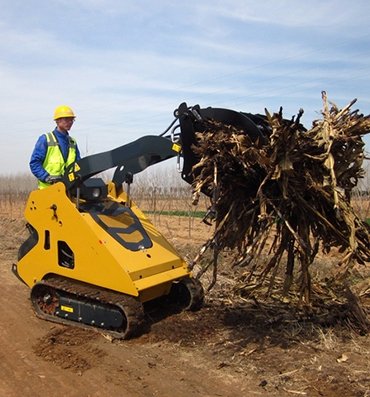 How Much Does a Compact Skid Steer Cost In China?
Before purchasing your compact skid steer loader from China, you must know its costs. You must know that the costs of your skid steer loader vary depending on multiple factors.
Some most important factors are quality, location, manufacturer or supplier, features, and model. However, you must always prefer to purchase equipment with low costs.
It is interesting to note that Chinese manufacturers sell mini skid steer loaders at relatively low prices. The best part to note is that they give you high quality and low costs.
Moreover, there are more opportunities for the customization of your mini skid steer loader.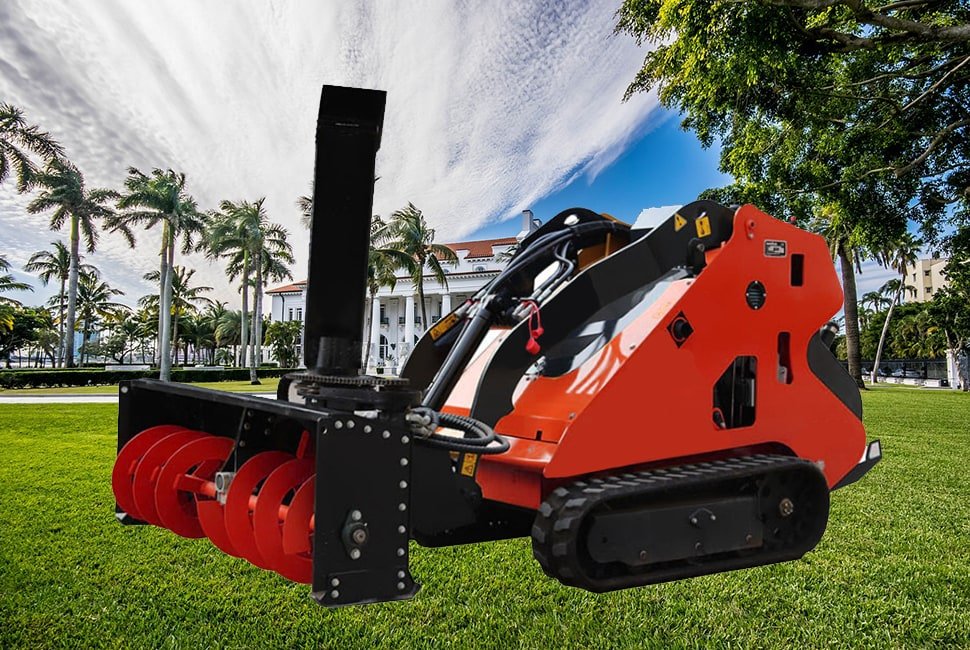 Note that the average cost may lie in the range of $10,000 to $45,000. However, this cost varies depending on the factors given above.
One good thing to note about Chinese manufacturers' costs is that they make many concessions if you order in bulk.
Reduced cost is considered the biggest benefit of purchasing from China. Some other benefits are explained in the below sections.
What Are the Benefits of Purchasing a Compact Skid Steer Loader From China?
High Customization Options
When looking for skid steer loaders, you always look for your required features. It is a waste of money to purchase equipment that doesn't have your required features.
However, getting your required features in already-designed models is not always possible.
So what you do is look for customization options. Most compact skid steer loader manufacturers in China can customize the products according to your requirements.
You can get the required features, attachments, and other things customized.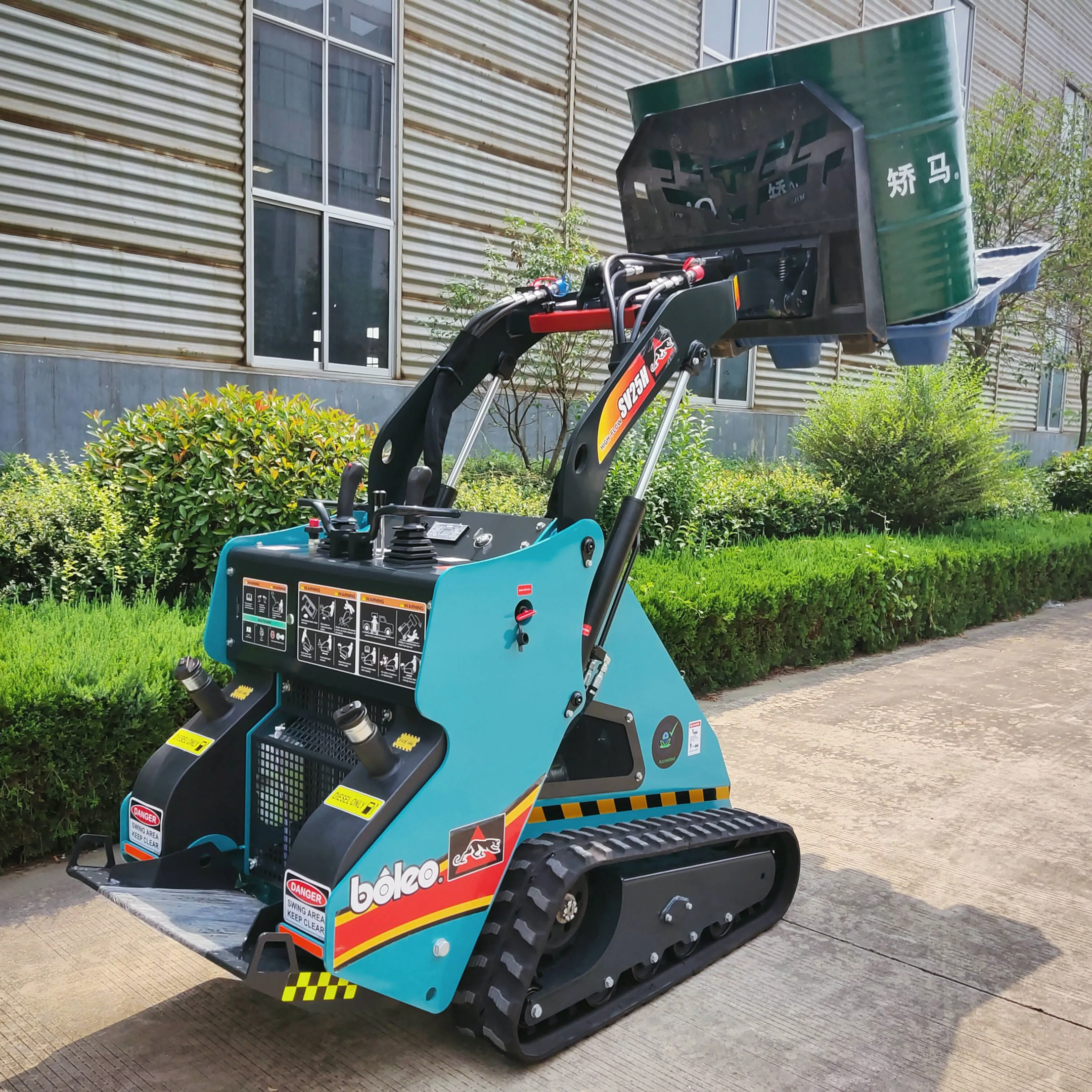 High-Quality Construction Equipment
Most people think Chinese compact skid steer manufacturers may have low-quality equipment due to low prices. However, the fact is quite the opposite. This is because Chinese suppliers always prefer the satisfaction of their customers. 
If you purchase from a trading company, you can ask them to purchase products from a particular brand. This is how you can ensure the quality of a mini skid steer loader.
Best Government Policies To Support Construction & Industrial Sectors
When a company gets support from its government, it gains more & more success. The best part about the Chinese government is that they made amazing policies for their manufacturers.
Since there are favorable policies for manufacturers, business opportunities exist. At the same time, the government has made laws and regulations to ensure quality.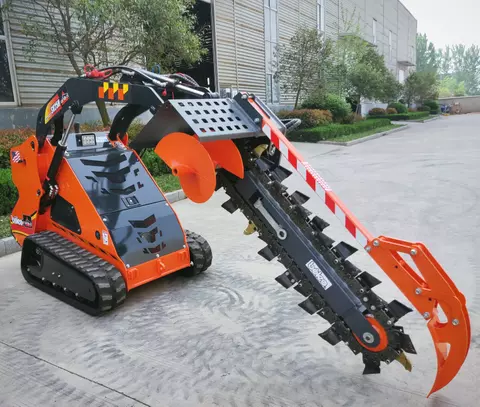 When you are purchasing a mini skid steer loader from China, you will notice that real manufacturers have quality certificates. Those certificates are given to them after successful quality tests. 
Low Taxes Across Many Countries
Most people think about taxes and import duties when purchasing products from any other country. In most cases, they cancel the decision to purchase something due to high taxes and import duties. However, Importing from China costs you very low taxes and import duties.
If you are from RCEP countries or some other countries that have a special trade agreement with China, you can enjoy zero or no tariffs. High quality, low costs, and zero taxes are the reasons that purchasing a compact skid steer from China.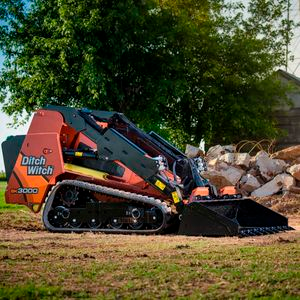 Easy Method To Import Mini Skid Steer Loader 
People want to get rid of complications when importing from China. But the fact is that it is quite easy to import skid steer loaders from China.
If you are a beginner & don't know anything about it, don't worry because we have also written a guide that can help you to import from China. You can read that guide here.
Apart from all these benefits, some risks might be involved in importing a skid steer loader from China. However, you can get rid of them by taking a little care. All those risks are listed below.
What Are the Risks of Importing an SSL From China?
Getting the wrong model of skid steer loader.
Receiving a damaged compact skid steer loader.
The supplier might be fake & run away with your money. But you can avoid it by researching properly about the chosen manufacturer.
Getting incomplete products such as missing attachments or parts of skid steer loader.
Make sure that you talk to your supplier about all these issues. He will ensure you don't have to face any of these problems if he is a real one. A good supplier will always guide you & give you the right advice.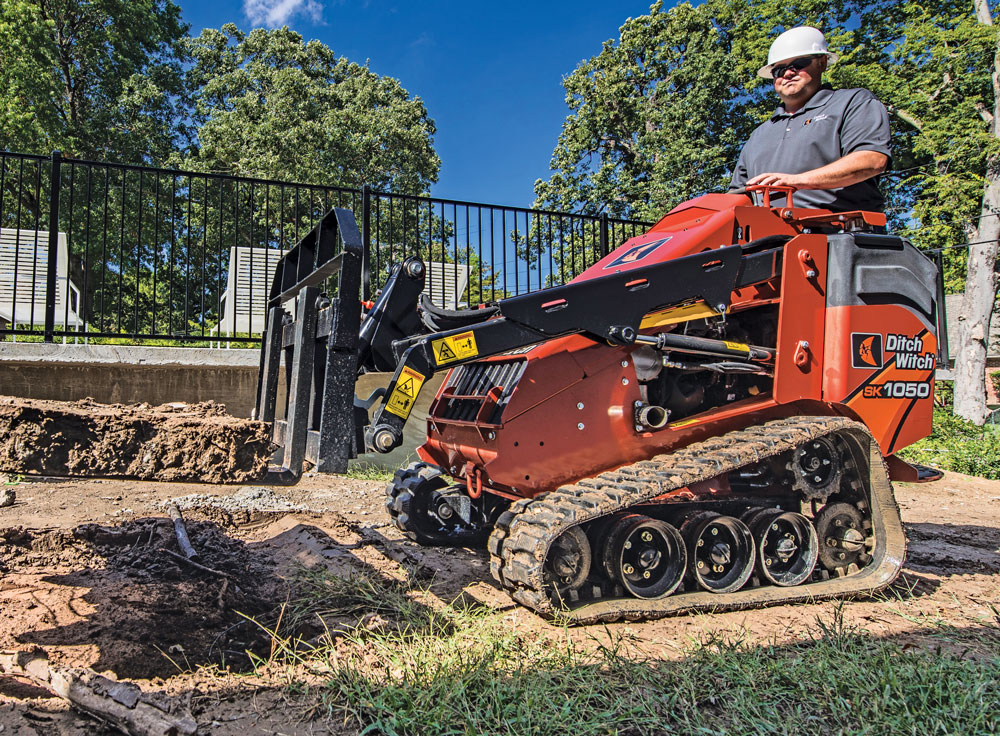 Conclusion
You might be thinking that purchasing a compact skid steer loader from China is a tough decision. But believe me, it is simple if you know the process. You just need to be very clear about which kind of product you want. It will help you to deal with all the things. Then, you must be clear about whether you want a manufacturing or trading company. 
Once you have made a list of trustable skid steer loader suppliers or manufacturers, you must check for their details. You just need to contact them and discuss all your requirements.
Make sure that you discuss the payment methods, so it doesn't create complications in the end.
Contact Us now if you want to purchase a high-quality Compact Skid Steer Loader from China. You can reach us any time since our suppliers are available 24/7 to give you the right advice.