Introduction
Skid steer loaders are important machines for construction sites. As time goes by, the technology of skid steers is also quite mature. However, it is also a question that how we can find a reliable skid steer loader supplier. The quality of different suppliers can be quite different, too.
For years, it has come to our mind that famous brands like JCB or Caterpillar could always be the better choice in product quality. But the price of them is also relatively high. So many people are wondering is there any supplier or place where we can purchase the reliable skid steer loader at an affordable price. The answer is yes! We can buy the skid steer loader from China. There are multiple reasons for it. The two most common reasons are reduced prices and high-quality products. Their dedication and quality control are paving the opportunities to expand the Chinese market. People across the globe trust China due to their quality, prices, and customizable products. Moreover, Chinese manufacturers give you a great discount when you order something in bulk.
However, importing from China has always been a question for beginners. A beginner might not have enough knowledge to import from China. Therefore, so many beginners also get scammed when importing from China. To avoid all these problems, this guide is here to tell you all the details. After reading it, you can have an idea of how to import a skid steer loader from China.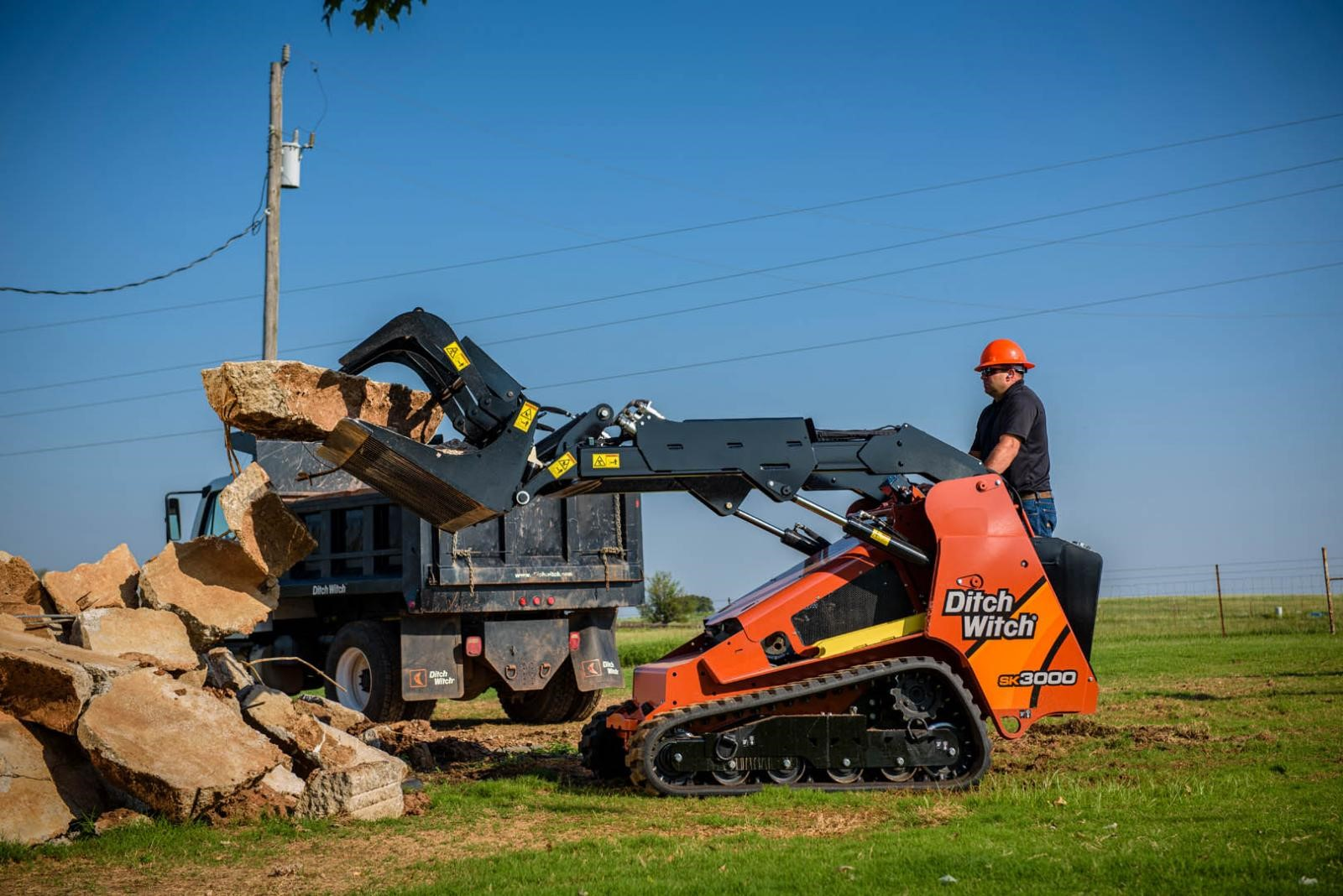 What Is a Skid Steer Loader?
If you are a regular worker at construction sites, then you must have seen a skid loader. People call this machine using various names, such as wheel loader, compact loader, or compact utility loader. However, if you don't know about skid loaders and are working in the construction sector, then you should know about them. 
A skid loader is a multi-purpose machinery that you can use for digging, trenching, landscaping, etc. The biggest advantage of a skid loader is its very low weight. Moreover, you can attach a lot of tools to skid loaders. Those tools help you to perform various jobs on a construction site. Hence, it is a versatile construction machine that is highly beneficial.
Why Should You Import a Skid Steer Loader From China?
When looking for an answer to "Why," you always look for benefits and scope. You must have realized that the Chinese suppliers offer great benefits that make you import an SSL from them. You may also purchase a skid steer loader from local brands, but why import it from China? Let's take a look at some amazing benefits of importing your SSL from China. 
Chinese skid steer manufacturers give you the desired construction machine at very low costs compared to local brands. 
Since China has strict quality control, you get high-quality construction machines. The reason is that the Chinese government has made strong policies to ensure the quality of products.
Chinese skid steer loader suppliers give you higher customization options. Therefore, you get the right product easily from China.
You can easily order in bulk amounts from China. The best part is that they also offer amazing bulk order discounts.
The Chinese government has made highly favorable policies for manufacturers and suppliers. Moreover, there are low import duties and taxes when importing from China.
Is It Risky to Import Skid Loaders From China? 
Even though there are so many benefits to importing your skid steer loaders from China, there are still some risks or disadvantages that you must know. Knowing all the details can help you reduce the risks and get quality products without being scammed. Let's learn about some possible risks that can happen when importing a skid steer loader from China.
There is a possibility that you get scammed by fake manufacturers or suppliers. However, it can be avoided if you perform proper research. Moreover, you must purchase from skid steer loader manufacturers that are already popular in the market. They have many models with good prices, and some offer high customization options. 
When importing from China, you must know that you can also receive a damaged product. Not only this but there are also chances of getting a fake or incomplete order. To prevent the product from breaking, you can consult with your manufacturer. Ask for images or videos of the package or loading it into the container.
They also offer high-quality or damage-proof packaging. Moreover, you may also need to spend extra on getting safe delivery.
You might not be able to get your products repaired or get after-sales services. However, if you purchase from a popular manufacturer, they always offer amazing pre-sales and after-sales services. You can prevent this risk by consulting your manufacturer or supplier before finalizing your product. 
Lastly, the process of importing skid loaders from China might be a little complicated for you if you are a beginner. However, this problem is already solved since this article explains everything.  
What Is the Process for Importing Skid Loaders From China?
You might be thinking that importing a skid steer loader from China is rocket science. However, this article has listed some steps to help you easily import skid steer loaders. So you just need to follow these steps if you want to import a skid loader without getting scammed. Let's begin our journey here.
Importing Process
The first and most important rule to purchasing anything is to know your requirements. You must know the specifications, features, size, and budget. It can help you to get the right machine for your construction site.
Moreover, you should have an idea of which jobs you will be performing with your skid loader. This is because each job requires a different attachment. 
Once you know your requirements and have an idea of your budget, the next step is to look for suppliers. You should search for the best suppliers and manufacturers for your skid steer in China.
You should make a list of the ones that you find most reliable. Then, you must check the models that they offer with their features, prices, and specifications.
Contact your chosen suppliers and ask them if they allow customization of skid steer loaders. It is important to note that there exist two distributors; manufacturers and trading company suppliers.
The manufacturers give you quality products at low prices. On the other hand, trading companies give you much better quality, but they have very high prices.
Note that when you want to order in bulk amount, you should always prefer a manufacturer over a trading company. They can give you discounts as well. However, when you are placing an order for the first time, you must order one piece first. If you are satisfied with that, it is fine to order in bulk amounts after that.
You should never forget to check the reviews and feedback for your chosen brands. Some popular stores like Alibaba, made-in-china and Ali express can help you with that. You must also check your suppliers' websites. 
You should ask your manufacturer about the after-sales and pre-sales services. Make sure that they help in the installation or operation of your machine.
Then, you have to confirm the payment methods with your suppliers. There are three most common payment methods in China. These methods are LC, TT, and OA methods. You must learn about these methods and choose the one that suits you best.
You must get yourself a reliable cargo agent. If you don't have any idea about that, you should ask your supplier to help you in this case. Moreover, you can also ask your friends living in China to help you. If you have previously worked with any other company in China, they might also help you.
Some Important Tips to Know When Importing From China
Here are some amazing tips that will help you to import quality skid steer loaders from China.
You should ask your supplier to give you a demo of SSL on a video call. If possible, you can also have a factory visit. Moreover, you should also ask your manufacturer to show you the production process.
You should know the quality standards of your country. Sometimes, your country might not accept the quality procedures of the manufacturer.
You don't need to pay for damaged items when you send them back to China for repair. There are no import duties on those parts.
You must remember the fact that the import duties are not refundable.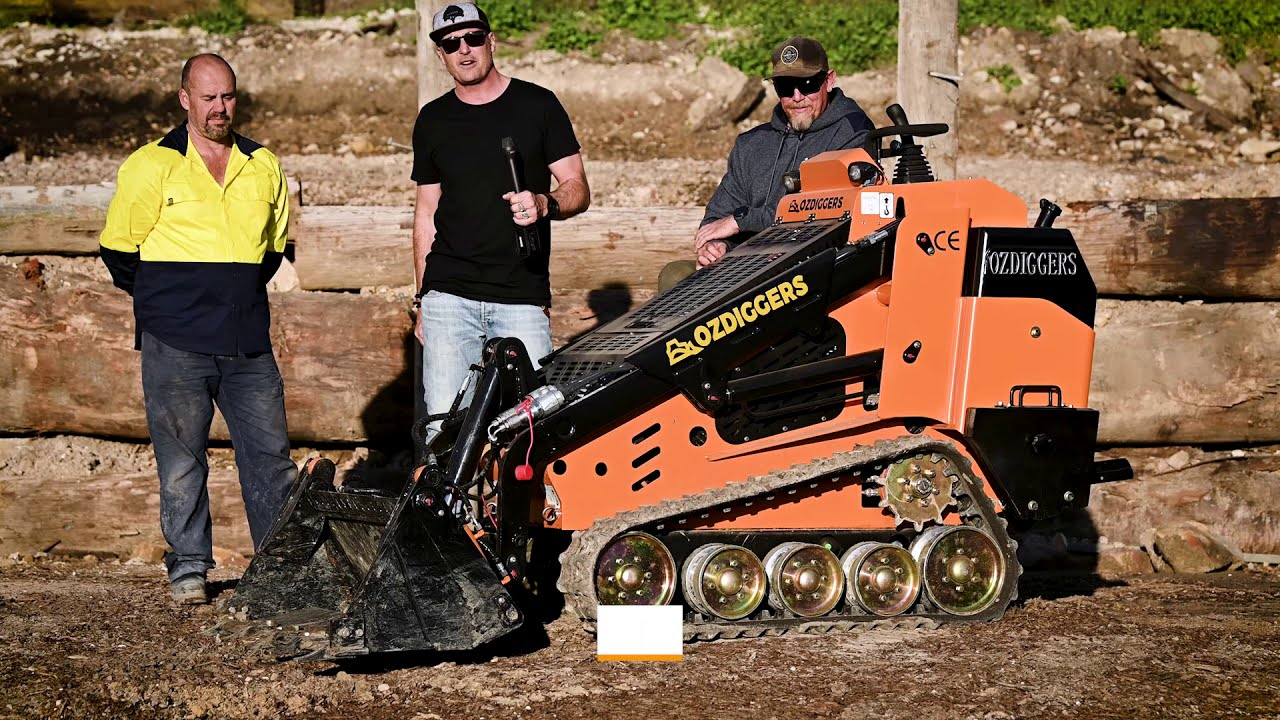 Conclusion
Now that you have learned about importing a skid steer loader from China, the process should seem very simple. If you need more guidance, you can also get help from friends already importing from China. Moreover, you must ensure that you choose the right supplier or manufacturer. Before finalizing the order, you must afford the budget and check your manufacturer's pre-sales and after-sales services.
If you are looking for a reliable skid steer loader manufacturer or supplier, look no further because we are here to help you get the best skid steer loaders. Contact Us now for more information.