Introduction
If you are a new buyer or a project contractor, you must know the importance of machines in construction sites. Construction sites have multiple tasks such as material handling, transporting, leveling, loading, etc. We need construction equipment such as a skid steer loader to perform such tasks. Different skid steer applications can cover all construction sites work.
Before buying equipment for construction tasks, we need to know about the applications of those machines. Most machines can be equipped with different attachments to perform various jobs on construction sites. The attachments play a huge role in making your construction machine highly versatile. Just like other construction machines, skid steers also come with amazing attachments.
 A skid steer loader was introduced in 1957 by two brothers to clean a turkey barn. Nowadays, skid steer loaders can perform multiple applications. With countless attachments, skid steer loaders can perform various construction, landscaping, roadside work, and agriculture jobs. It is important to know that different manufacturers are trying to introduce new features to the skid steers, increasing their demand.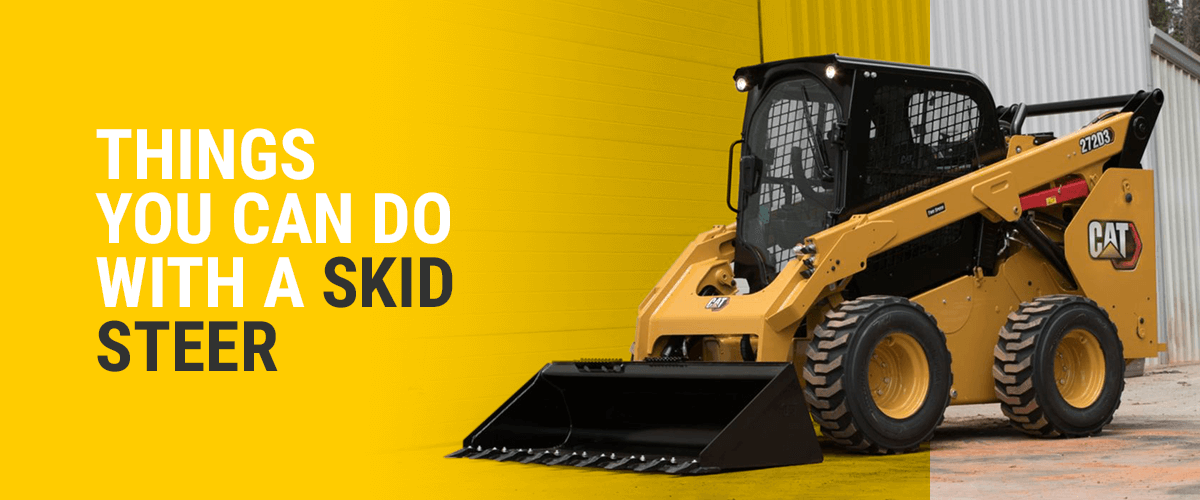 When planning to invest in a machine, you must know if the machine is suitable for your site. You can figure it out by looking at the tasks you need to perform and the condition of your job sites. This article lists some most common applications that everyone must know. Let's explore them so that you become more confident to invest in this machinery.
What Is a Skid Steer?
Before you proceed further to know the applications of the skid steer loader, you should first know about the skid steer loader. A skid steer loader or skid steer is a small construction machine or vehicle used to perform various tasks.
Skid steer loaders can be outfitted with many attachments, allowing one to perform multiple jobs in landscaping and construction projects.
Skid steer loader comes in many sizes, and different sizes suit different applications. For instance, you use a small-scale skid steer for a minor job to perform the tasks more efficiently. This vehicle got its name, skid steer, because of how it turns.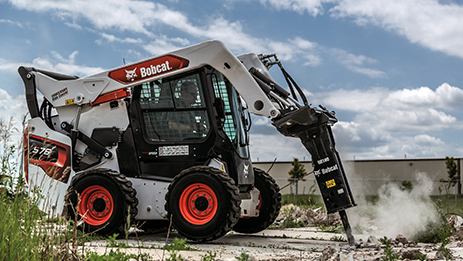 The wheels or tracks' angle is fixed so that they will point straight. Tracks on each side are locked in synchronization with each other, and each side has its engine. So to move, you have to move each size independently from another side.
As the skid steer wheels are fixed, it is impossible to steer by angling them in a different direction. You can turn left or right by speeding up the right or left side of the vehicle. Speeding one side causes the wheels to skid or drag across the ground.
Skid steer loader steering has another name called differential steering. This type of steering is helpful in tight spaces as it allows you to take zero degrees radius turn. If a task requires precision, then skid steer is your machine. But the driver should also be experienced in differential steering to tackle such a situation.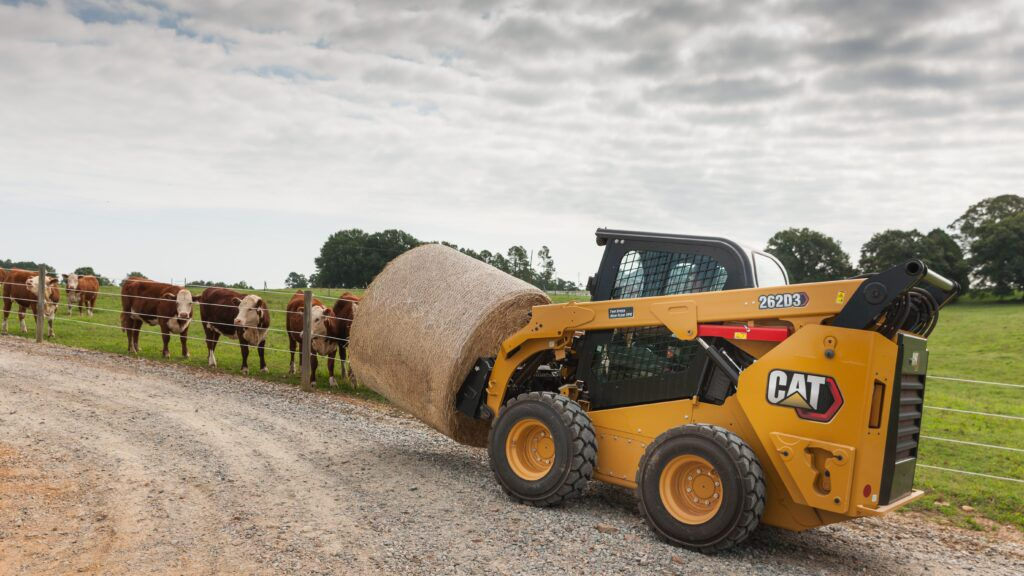 Skid Steer Size Guide
If you want to use a skid steer loader on your construction site, you should know which size makes the most sense. You will see a significant size difference if you compare the skid steer with other heavy construction equipment.
These are relatively small as compared to other heavy machines. Skid steer loaders can be rented or purchased in a large range of sizes. The skid steer's size varies with weight, frame size, power, and capacity.
Some companies offer eight types of skid steer models with an operating weight of 5849 to 9574 pounds. Large-size models have high horsepower than small models.
Rated operating capacity (ROC) is another critical metric. ROC tells how much weight the machine can live without tipping. The large skid steer machine has a ROC of 3700 pounds, and the small one has a ROC of 1550 pounds.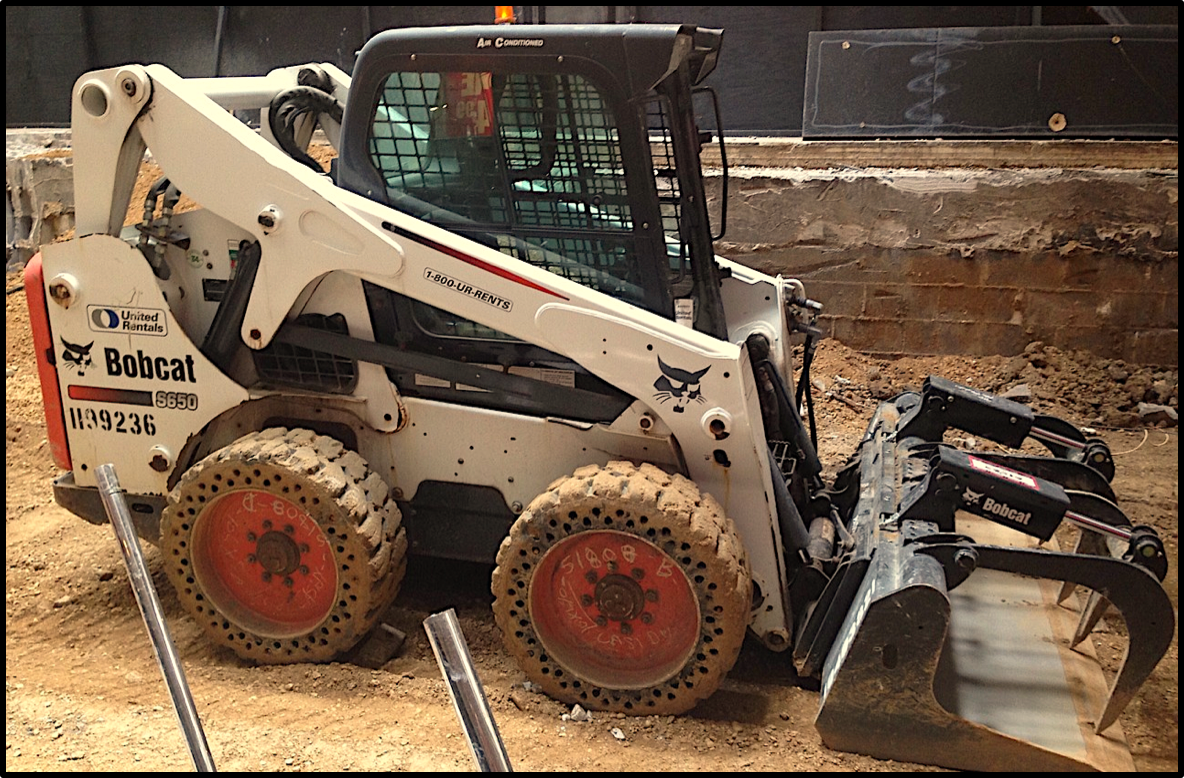 If you are a new contractor, you may wonder what size of skid steer loader you need. Well, the answer to the question depends upon the task of your construction site. Some of the advantages of different sizes of skid steer loaders are given below.
Small
To perform jobs in tight spaces, for instance, underground construction and interior demolition small frame skid steer is used. Small-frame skid steer loaders are efficiently utilized in precision landscaping. These small skid steer loaders are easy to transport as they are lighter.
Mid
Mid-size skid steer loaders are highly versatile. It is relatively light and small but offers more capacity and power than a small skid steer loader. Using the right attachments in skid steer can be excellent for digging in less-spaced areas where machines such as backhoes won't fit.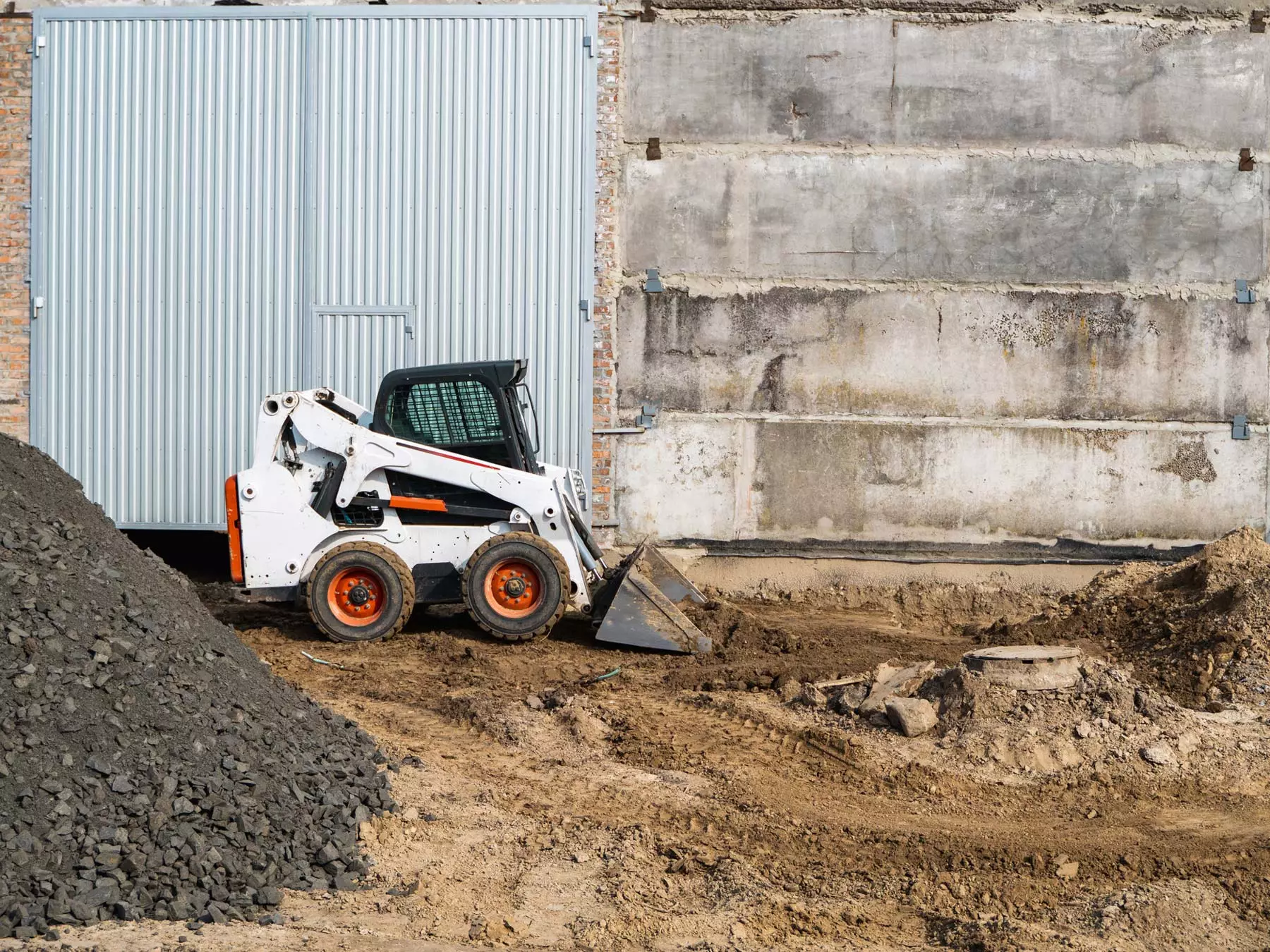 Large
A large skid steer is used for projects requiring heavy-duty applications, such as excavation works and road building. These large skid steer loaders are still smaller than other machines used in construction industries.
Large skid steers are heavy and oversized than smaller skid loaders. These skid steers are challenging to work in small spaces and are more severe to haul.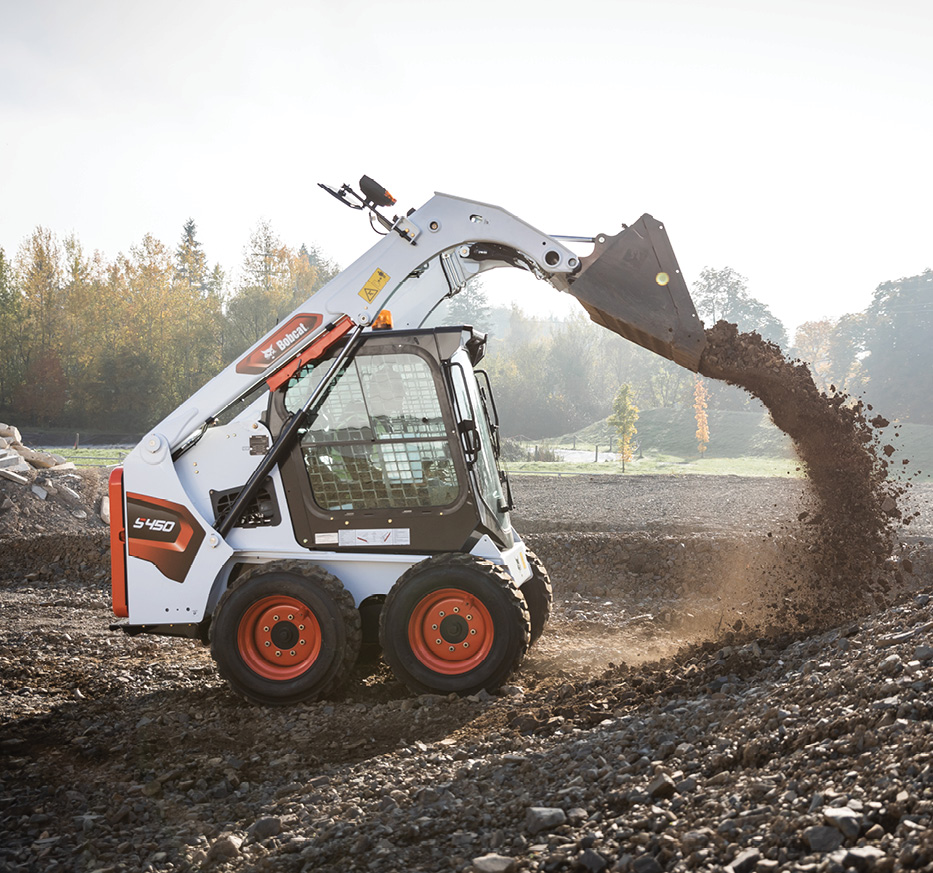 Some Amazing Skid Steer Applications
You will be amazed to know that skid steer can perform a wide range of tasks on your construction site. Some of the jobs that your skid steer can perform are given below.
Demolition
Skid steer loaders can be used for exterior and interior projects. Skid steer can demolish concrete, drywall, flooring, and materials with demolition shears. Due to its compact size and precision, your skid steer is valuable for projects with tight spaces. It can easily tear down a house in a neighborhood without damaging nearby places.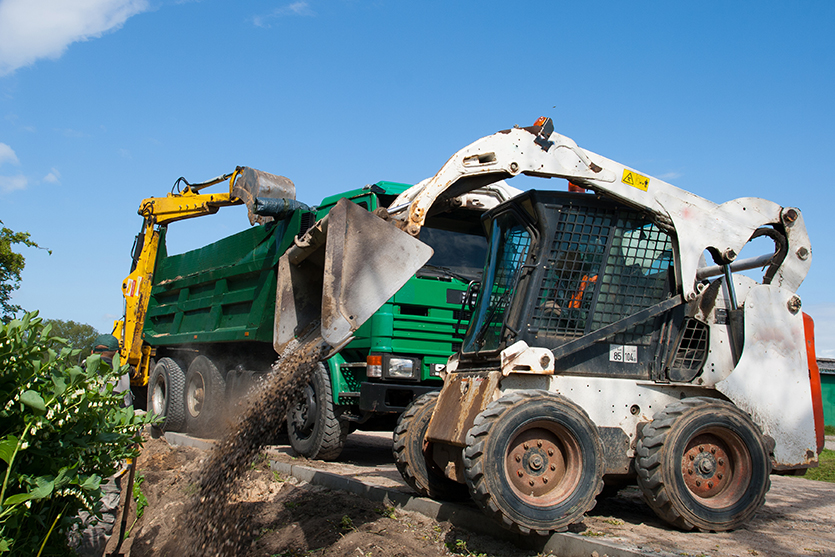 Roadwork
Your skid steer loader can also perform road building and other maintenance tasks. A pavement miller or cement mixer can easily be attached to your skid steer. It helps to complete multiple tasks, including grading—paving, patching, etc.
Snow & Debris Removal
A skid steer loader can remove snow and debris using a bucket attachment. To remove massive snow, you can use a snowblower or snow blade attachment in your skid steer loader. You can also use a brush attachment to remove snow or other snow-like materials.
Excavation, Digging, and Trenching
A skid steer loader is ideal for tasks, for example, trenching, digging, and excavating. Multiple attachments can be used to perform these types of attachments.
To get the work done efficiently, you need to be specific about the need and get the proper attachment. Some attachments are an auger, trencher, wheel saw, backhoe, etc.
Using the proper attachment, you can perform any task with a skid steer loader. These tasks can come from digging up the whole building to digging up narrow holes.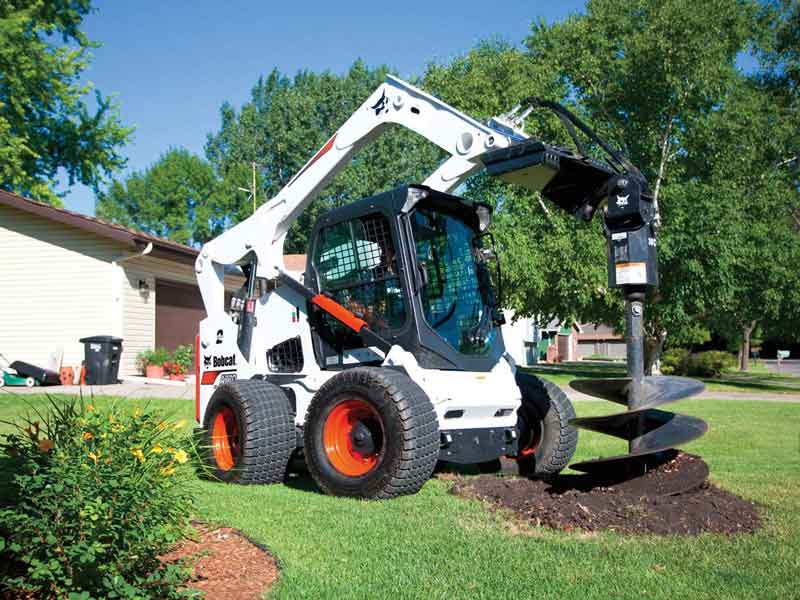 Backfilling & Grading
With the help of a skid steer loader, you fill in holes, level the ground, and aerate it. Usually, a bucket attachment is used to perform these tasks, but a grading bar or rake attachment gets work done more efficiently.
Using these attachments, you can scoop up rocks from the ground while leveling them. In this process, trenches are only included if your work is low to the ground radial lift attachment rather than vertical lift.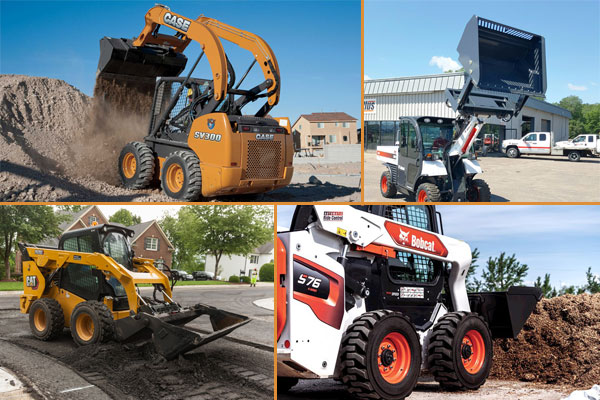 Loading
For carrying materials and equipment skid steer with a bucket attachment is used. For lifting material, you must use a vertical lift skid steer rather than a radial lift skid steer. As a vertical lift, skid steer can lift heavy loads and have higher reach than radial lift.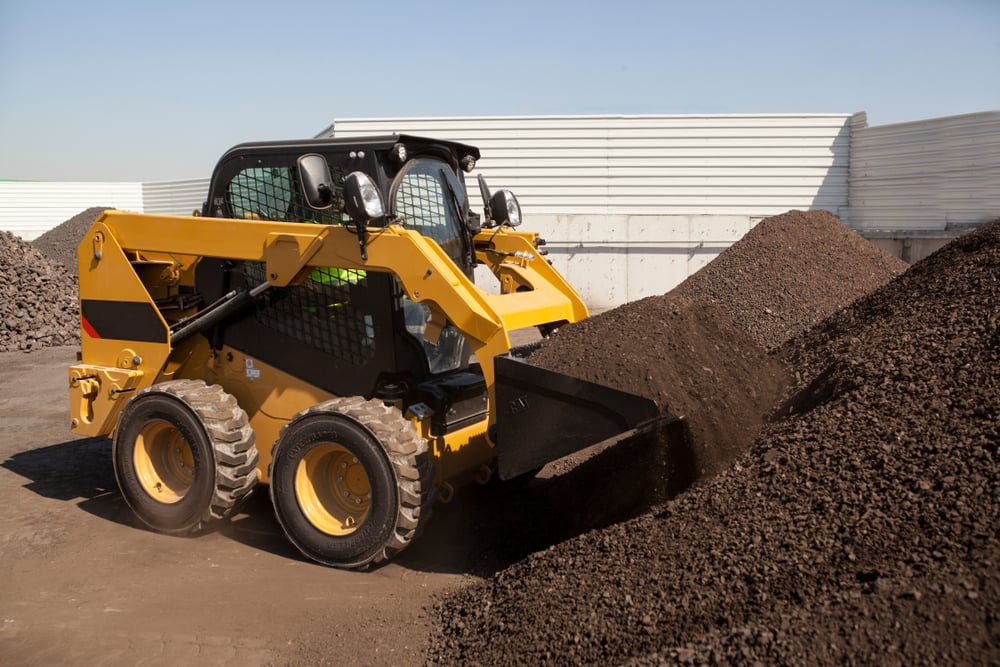 Mowing
Astonishingly, a skid steer can also be used to mow. Using a Rotatory brush cutter as an attachment, you quickly cut down tall and other small plants. You can also cut small trees using a skid steer. As the Skid steer offers zero-turn hence has more precision for mowing. Skid steers have more abilities than typical riding mowers.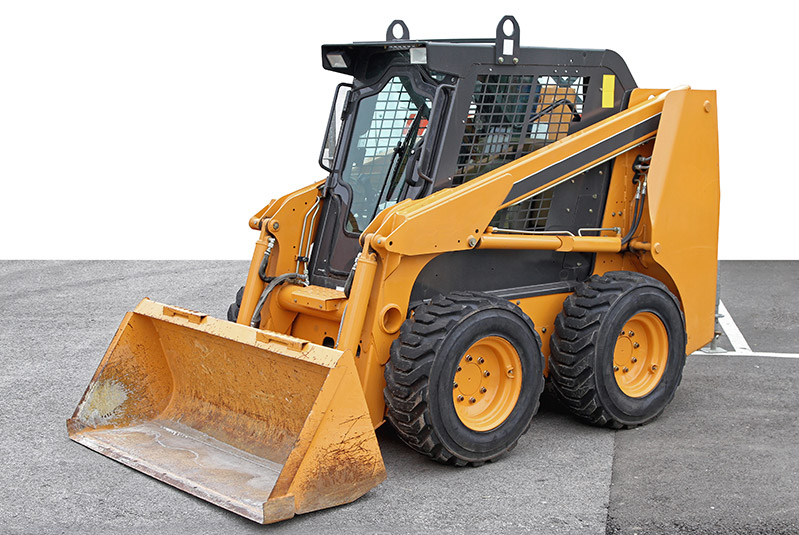 Landscaping
Skid steer can also be helpful for landscaping. Some landscaping tasks that can be done using a skid steer are chipping, grinding stumps, and tilling. Using Tiller as an attachment in the skid steer, you can mix in fertilizer or composite in the soil. Using a bucket attachment, you can easily transport materials, for instance, gravel and landscaping tools.
Material Handling
A skid steer is also used in warehouses. Skid steer loader with a fork attachment can quickly move pallets, boxes, and other materials. A skid steer can also be used for lifting materials and placing them in the warehouse. As mentioned above, use a vertical lift steer loader, as it carries more weight and has more lift capacity.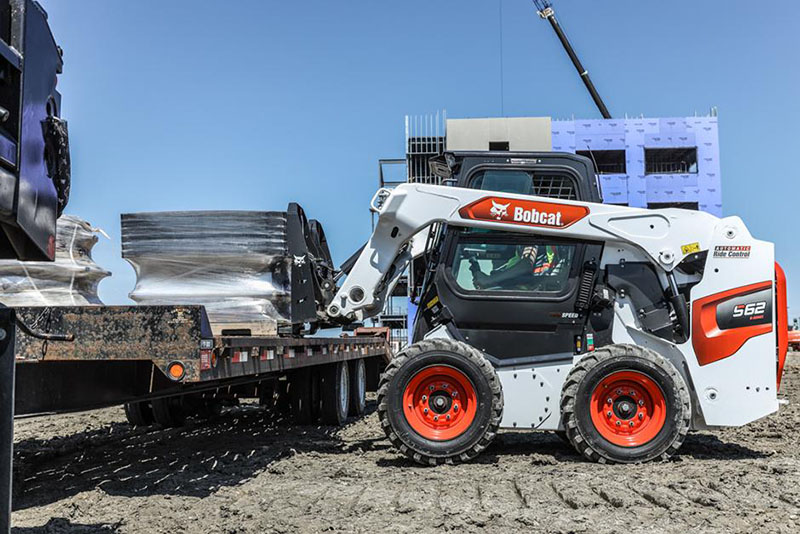 Agriculture Work
Skid steer has also applications in farm works. It can be used for tilling and other tasks mentioned above. With skid steer, you quickly clear out stables and barns using a bucket attachment. You can quickly move hay using a bale attachment in a skid steer.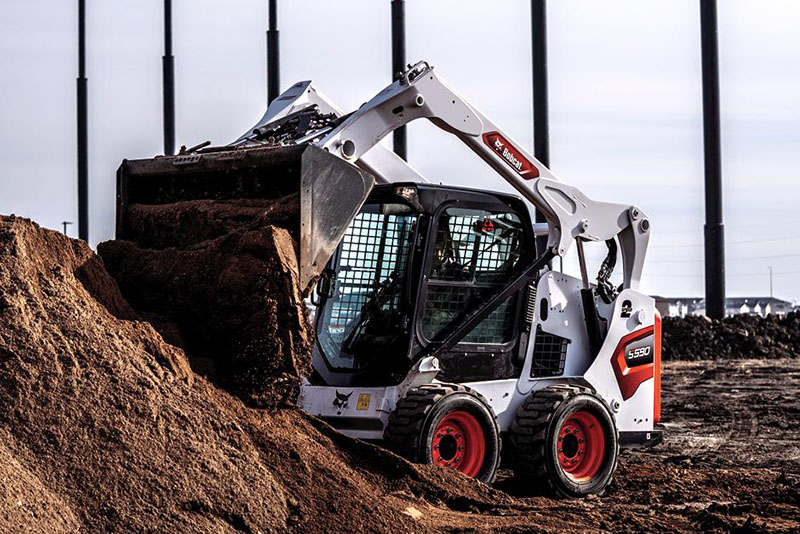 Final Thoughts
From the above discussion, it is almost clear that skid steer loaders can benefit your construction sector. However, ensure you purchase them from a highly reliable and good manufacturer. Contact Us now to get a skid steer loader that meets your needs.