Introduction
Are you looking for reliable, authentic Chinese skid steer manufacturers? You have come to the right place. It is important to note that skid steer loaders are the most commonly used construction equipment. Using a skid loader can save a lot of time and money. However, choosing the best manufacturer has always been a challenge for contractors.
With the high demand for skid steers in the market, many companies have also emerged. Moreover, it has also become difficult to know if the chosen manufacturer is reliable or not. At the same time, choosing the right model is also a challenge for new buyers. There are many problems like that when considering buying a new skid loader.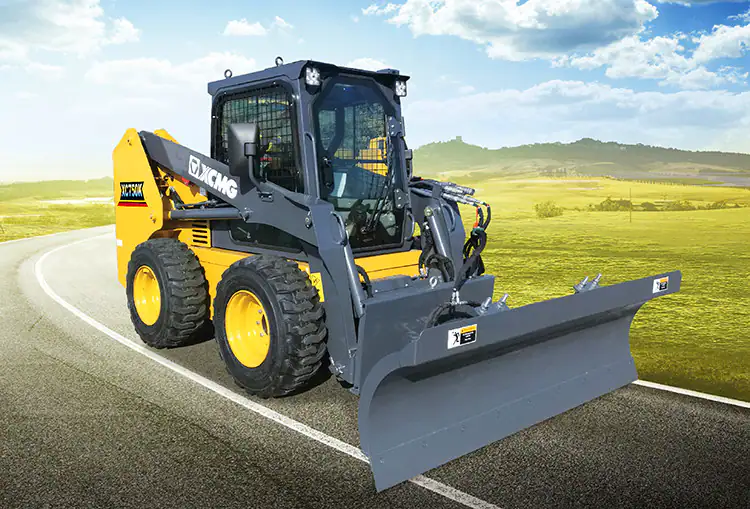 People prefer purchasing their construction equipment from China. Not only construction equipment but there are many other things that Chinese manufacturers are good at, not only construction equipment. However, the rates of getting scammed also increased when choosing a manufacturer from China. This article lists some leading skid steer manufacturers to make the process reliable and simple.
However, before proceeding further, we must know why we should purchase from China. If you are a new buyer, you must know these basics to proceed further. And the best part to know is that everything is explained in this article. So what are you waiting for? Let's check out the best manufacturers from China.
What Is a Skid Steer Loader?
Before you check out the best brands of skid steer loaders, you must know about their functionalities. It will help you ensure that the skid loader is the right choice for you or not. Skid steer loader, also known as SSL, has different amazing features depending on the weight and specifications.
However, they are mostly compact, making them perfect for different projects at a construction site.
It is important to know that skid loaders come with multiple attachments. These attachments help you perform different jobs at the job site. However, the most commonly used attachment is a bucket attachment. Some other attachments of a skid loader are:
Hydraulic breakers
Grapple bucket
Forks
Planer
Spreader
Stump Grinder
Brooms
Backhoes
Flail Cutters
Cold Planers
Mulchers
Snow Pushers
Hammers
Rakes
Trenchers
Augers, and many others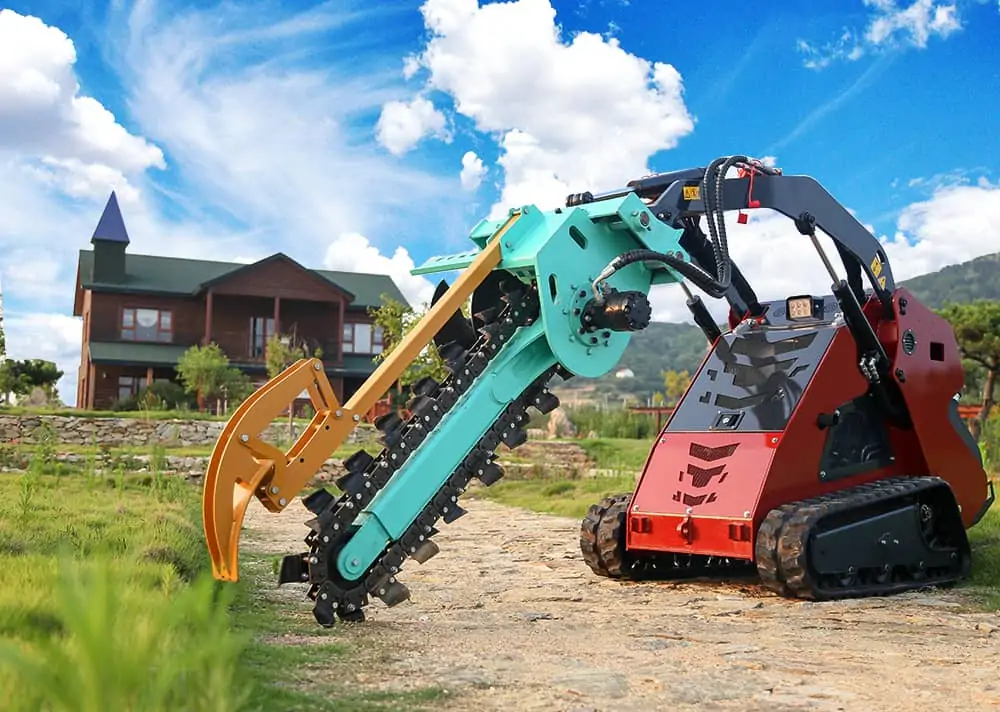 You must know the fact different manufacturers offer different attachments. At the same time, it is important that you buy the attachments of your construction equipment from the same manufacturer. Note that the attachments of a skid steer loader may or may not be universal. Therefore, you must discuss this factor with your skid loader manufacturer.
You can perform the following jobs by using a skid steer loader:
Material Handling
Agriculture work
Landscaping
Mowing
Loading
Grading and backfilling
Roadwork
Demolition
Snow and Debris Removal, and many other applications.
Why Should You Buy a Skid Steer Loader From China?
Now when you are planning to look for the best Chinese manufacturers, you must know the answer to this question. And when you are exploring the answer to this question, you always want to know about benefits and scope. Different advisors may also tell you that buying a skid steer loader from China might not be a good option.
However, some experts also suggest that buying from China can be a game changer. Why? This is because you can find a large number of benefits to buying your construction equipment from China. Here are some most common and convincing benefits of buying your skid loader from China. Let's explore these:
You can get the desired skid loader or any other construction equipment at relatively lower costs. The best part to know is that the costs are even lower than the local brands.
Chinese manufacturers especially take care of the quality of your construction equipment. For this purpose, they perform various quality tests that ensure the quality of your machine.
There are higher chances that your Chinese manufacturer can customize the desired construction equipment. As a result, you can get the right model for your construction equipment easily.
Another key benefit of importing your skid steer loader from China is that you can order in bulk amounts. Moreover, you also get an amazing discount on products when ordered in bulk amount.
Lastly, the Chinese government is highly supporting manufacturers. They have made better policies for the manufacturers and suppliers. As a result, the process of importing and exporting from China is easier than the rest of the countries.
Which Chinese Suppliers Are Trustable to Buy a Skid Steer Loader?
When looking for the right manufacturer or supplier, you must look for two main things. The models they offer and the after-sales and pre-sales services. Apart from that, you should ensure that they are offering a good pricing structure. Now let's check out some most popular Chinese manufacturers for your skid loaders.
XCMG
One of the best things about XCMG manufacturers is that they have an amazing experience of 80 years. The higher the experience, the better the quality of these suppliers. Xuzhou Construction Machinery Group Co., Ltd. (XCMG) is considered the most competitive and most influential industry. Apart from that, XCMG is the third-largest construction machinery brand in the world.
XCMG also got its name at 65th rank among the 500 Top Chinese companies. On the other hand, it comes in 44th number in the list of 100 Chinese manufacturing enterprises. XCMG is always committed to its core values. The core values of XCMG are:
Taking Great Responsibilities
Making Great Achievements
Acting With Great Moral
XCMG has more than 2000 service outlets with an annual export volume exceeding $1.6 billion. Some of their products are:
Hoisting Machinery
Excavators
Mining Machinery
Loaders
Piling Machinery
Road Machinery
Non-Excavation Machinery
Special Vehicle
Concrete Machinery
SUNWARD
Sunward Intelligent Equipment Group (hereinafter referred to as "SUNWARD") was founded in 1999, led by Professor He Qinghua of Central South University. 
SUNWARD now is one of the leading underground engineering equipment enterprises in China. It is also listed in "Top 50 Global Construction Machinery Manufacturers", "Top 3 Global Regional Aircraft Leasing Enterprises"
. The main products of this brand are given below:
Drilling Rig
Wheel Loader,
Work Platform,
Skid Loader,
Backhoe Loader,
Excavator,
Crane
Pilot innovation is the philosophy of SUNWARD development. Compared with the market-following innovation, pilot innovation is a more complex and difficult whole-process product R&D mode and is a higher level of independent innovation.
Zoomlion
Founded in 1992, Zoomlion Heavy Industry Science & Technology Co., Ltd. is mainly engaged in developing and manufacturing major high-tech equipment in the areas of engineering industry and agricultural industry. With more than 20 years of innovation and development, the company is now a global enterprise possessing 11 major categories and 70 product lines, as well as nearly 568 leading products.
Zoomlion is the first Chinese construction machinery company to be listed on both Shenzhen and Hong Kong stock exchanges. At present, the company is actively promoting strategic transformation, aiming to build a high-end equipment manufacturing enterprise integrating engineering machinery, agricultural machinery and financial services.
Their main products are listed below:
Earth-moving Machinery
Tower Crane
Mobile Crane
Concrete Machine
Agricultural Machine
Forklift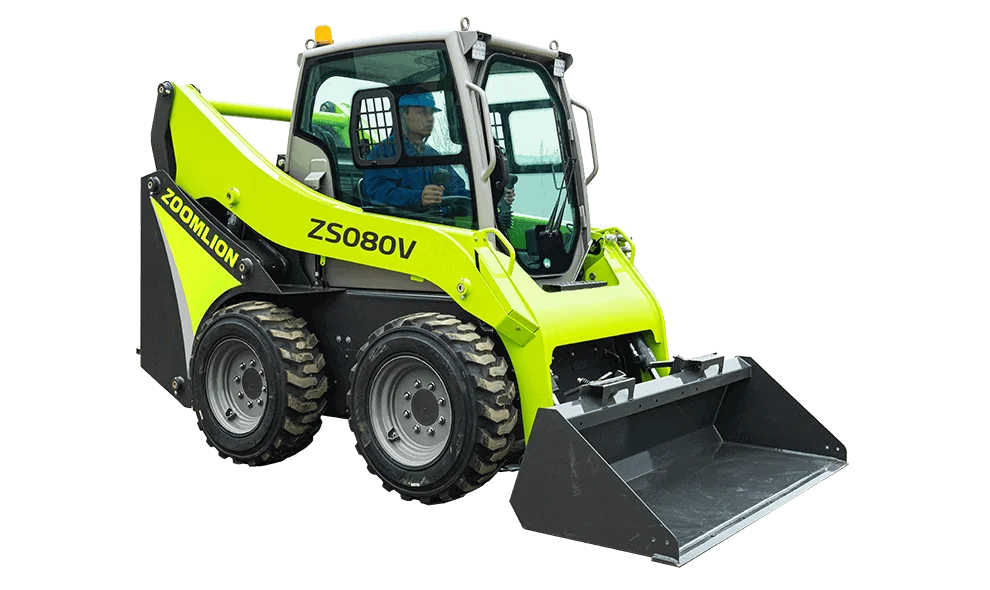 LOVOL Skid Loaders 
Lovol Heavy Industry Co., Ltd. (Lovol) is a large-scale industrial equipment manufacturing enterprise primarily engaging in agricultural equipment, construction machinery, vehicles, core components, financial services and other businesses. 
LOVOL has been identified as the "National Key High-Tech Enterprise", its engineering and technology research institute is identified as the "Nation-Certified Enterprise Technology Center", and moreover, its leading products have been awarded as "Chinese Famous Brands", "Chinese Famous Trademarks" and "Most Competitive Brand".
Bobcat China 
Bobcat is a global brand with employees and manufacturing facilities worldwide. The Bobcat Company invented the compact skid-steer loader back in 1958. Ever since, Bobcat has celebrated a history of value, performance and reliability. Innovation is at the core of everything they do. They continue to be the leader in compact equipment by pioneering major advancements, developing leading technologies and pioneering new products, services and possibilities for our customers.
As a reputed company, sometimes we also mention Bobcat as the compact loaders. From that we can know how this reputed company influence the development of skid steers in the world.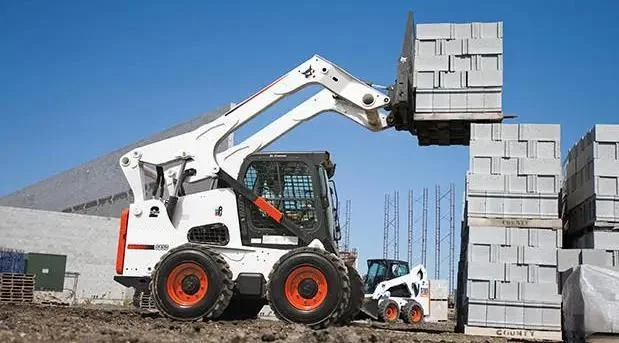 HIXEN Machinery
You must know the fact that Hixn is developed around the core values of respect and quality. Hixen skid steer manufacturers always prefer their clients' needs. Therefore, they give high-quality products at the time and at affordable prices. They have an experience of more than 13 years. During this time, they exported their products to more than 30 countries.
The interesting part of knowing about them is that they also provide OEM and ODM services. Hixen skid steers are also available with cabins in large and small sizes. At the same time, we can also get them customized in the form of wheels and tracks. They offer technical support service 24/7. Moreover, they also sell the attachments of their construction equipment. The main products are listed as below:
Mini Excavator
Crawler Excavator
Wheeled Excavator
Compact Skid Steer Loader
Cabin Skid Steer Loader
Backhoe Loader
Telescopic Loader
Final Thoughts
Choosing the right manufacturer in China is not difficult if you know the whole process. All you have to do is to know some well-known manufacturers and explore their machine models.
Contact Us now if you want to purchase construction equipment at a good price from China. Our technical team can advise you on the customization of your skid steer loaders. Moreover, we also provide the attachment with our equipment.
You can also view our product list as below.